What is NFT fashion?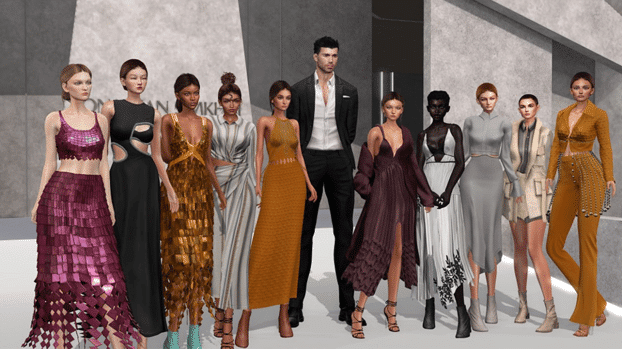 NFTs (Non-Fungible Tokens) are unique assets that run on the blockchain. NFTs can be anything, including games, art, trading cards, GIFs, and wearable clothing, where NFT fashion shines.
The popularity of NFT fashion is rising as major clothing lines and designers release branded NFTs and creators come up with their clothing lines for dApps.
NFT clothing is just as popular as fashionable IRL clothing. People buy NFT fashion for status, self-expression, and bragging rights.
Digital fashion is displayed and worn in the metaverse. NFT fashion can be sold, bought, or collected as matching sets.
The value of NFT clothing is determined by scarcity. For example, if you create a limited collection of clothing in a game in the metaverse, players will jump to get a chance and be among the few owners of the NFT clothing.
How to create digital clothing
There are many reasons why one may opt to create NFT digital fashion. Clothing companies create them to build brand awareness and attract public attention to their brand. NFT fashion is also a good way of earning income. Once a company creates an NFT fashion, it will earn a percentage of the NFT's sale price whenever it is sold in the secondary market.
Jump Start your NFTs Success by getting early on game-changing Projects
Join our Discord Channel Today!
The process of creating NFT clothing is not as complicated as it may sound. Here are steps on how to create NFT digital fashion:
Step 1: Choose a fashion item
You should first know the type of NFT to be minted. Since we are talking of NFT clothing, this can be customized shoes, clothes, etc. If you need to create NFT clothing, you can choose a specific jacket, shorts, tuxedo, or bridal wear, not forgetting that you can convert any type of clothing into an NFT. Remember that an NFT represents a unique digital object with one official owner.
Step 2: Design the physical version of the NFT
Once you have chosen the clothing line for your NFT fashion, have it designed for a particular number limit. The idea is to create scarcity as rare NFTs have higher value and are easy to sell faster. Let's say you want to sell 100 NFT shorts.
Hire a designer and some tailors to work on them. Ensure you've all the tools and equipment needed to stitch the items. Get an NFT chip or scannable label to be installed within the short.
Step 3: Select the blockchain network
Now that you have selected the item, it's time to mint it into NFT fashion. However, you must know the blockchain network that you will use. Ethereum is the most popular blockchain network for creating NFTs.
Step 4: Create a digital wallet
Minting NFTs is done on NFT marketplaces. The marketplaces require you to pay some fee to list your NFT. The payment will be done in crypto, so you will need a digital wallet for this. The proceeds from your NFT fashion sales will also be forwarded to the same wallet. You can set up a digital wallet with Meta Mask, Coin base wallet, Alpha wallet, Trust wallet, etc.
It is also worth noting that all not crypto are accepted on NFT platforms. Most NFT marketplaces accept payments using ETH. So, it will be safe for you to fund your digital wallet with ETH. You can purchase ETH from crypto exchanges such as Coin base and Binance, and then transfer it to your digital wallet.
Step 5: Select an NFT marketplace
The NFT marketplace will provide you with a platform to mint your NFT fashion. There are different NFT marketplaces that you can choose for this including OpenSea, Rarible, SuperRare, and Foundation. You also need to connect your digital wallet to the NFT marketplace that you've chosen.
Step 6: Design the digital version of the NFT
It's time to create the digital version of the NFT fashion. Get clear and professional photos of the item. 7-8 photos are enough. Enhance the appearance of the images using photoshop.
Step 7: List the NFT
You can finally list your digital NFT on the marketplace of your choice. The marketplace will require you to upload the digital file and set a price for the NFT. For the price, you can set a fixed price or use the auction style to sell the NFT.
Jump Start your NFTs Success by getting early on game-changing Projects
Join our Discord Channel Today!
Brands in NFT
Over the years, the fashion industry has shown interest in digitally transforming fashion. Brands are now using the blockchain and NFTs to connect with consumers from all parts of the world. Below are some of the fashion brands in NFT: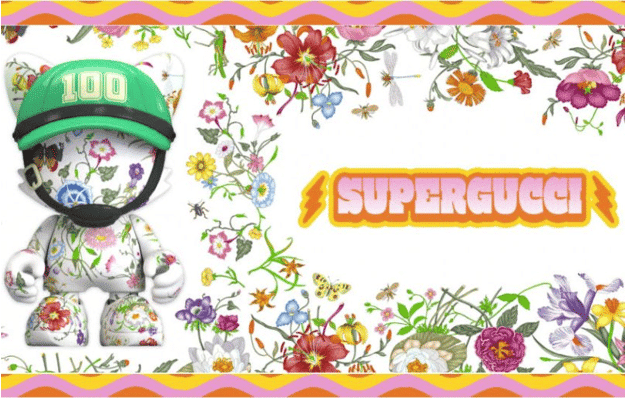 Gucci was the first top luxury fashion house to venture into NFT fashion, and this makes it unique among all NFT fashion brands. Today, the company has many brands with NFTs. Gucci has also bought land in The Sandbox, a decentralized metaverse game, and has collaborated with SUPERPLASTIC to create NFT collectibles that can be accessed via the Gucci vault.
Last year December, Nike purchased RTFKT, a digital clothing creator. This year, Nike released a special edition of its Flying Formation Air Max 1 shoes alongside limited NFTs for the same shoe. Nike has also collaborated with Roblox, an online game platform, to develop Nikeland, a virtual world where players can put on their digital Nikes when playing sports.
Adidas comes third in our list of NFT fashion brands. Adidas together with Bored Ape Yacht club released a limited edition of NFT profile pictures alongside other metaverse content. The content was revealed in a comic series named Punks Comics.
This company collaborated with Roblox to create the Ralph Lauren Winter Escape, a holiday event with NFT clothing.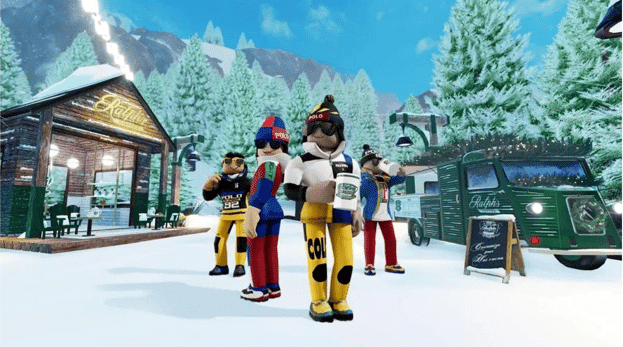 They developed a mobile game named Louis. In this game, players collect NFTs created by Beeple, a famous NFT creator.
Read our Crypto Guides :