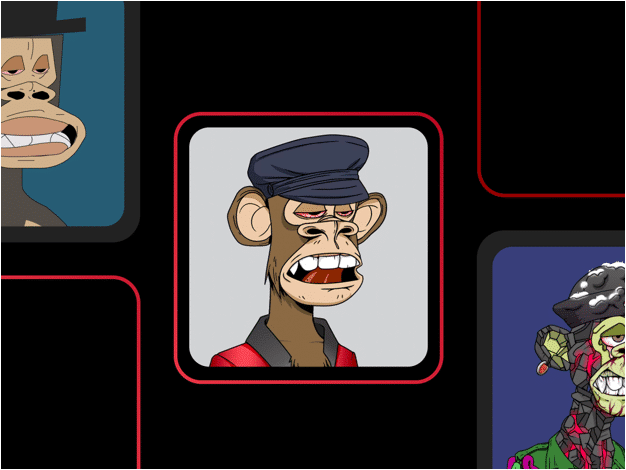 Non-Fungible Tokens (NFTs) have been trending for some years now and for a good reason. NFT technology introduced a new and unique way of interacting with digital assets. You might have been wondering, "How can I join the NFT hype?" If you relate to this, this blog post is for you. We will help you learn how to start an NFT project.
Luckily, creating an NFT is not as hard as it seems to many. Starting an NFT project doesn't even need sophisticated tools or advanced artistry skills. And with many artists benefitting from NFTs, trying creating an NFT is not a bad idea.
Before getting into in-depth details of how to start an NFT project, let's first explore some basics about NFTs.
What are NFTs?
NFTs are pieces of data stored on the blockchain. The blockchain is a decentralized database that is not owned by anyone. The blockchain is maintained by many participants in an effort to keep the same version of the database. NFTs can represent anything in data form. This can be videos, pictures, music, text, or any other type of creative content. Since NFTs are stored on the blockchain, each NFT is unique and its ownership can be authenticated.
NFTs create digital scarcity. Real-world objects get value from their scarcity. NFTs help data and objects on the internet to get value.
Jump Start your NFTs Success by getting early on game-changing Projects
Join our Discord Channel Today!
Steps on How to Start an NFT Project
Starting an NFT project is not about coming up with a series of artworks and waiting for people to buy them. It is about creating a community around it and engaging it. There are no fast and hard rules for creating an NFT project. However, the following guidelines will help you to start an NFT project and make it successful:
Step 1: Create your concept
If there's anything difficult in how to start an NFT project, it is creating the concept. The fact that NFTs can be anything may make it hard to know where to start. You should take time to determine the purpose or motivation for creating the NFT.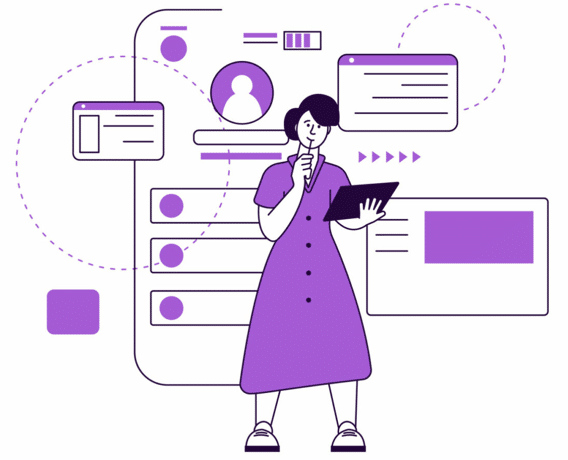 You could be motivated by the desire to join the NFT industry while still young, the need to fund your business or project, and such. Regardless of the motive, ensure that you create an NFT that lines up with the motivation.
Step 2: Choose the Marketplace and Blockchain for Creating an NFT Project
There are many platforms for starting an NFT project. Selecting an NFT marketplace is all about choosing the fees and crypto wallet options that you prefer.
Creating a marketplace profile is as simple as setting up a Facebook profile. Some of the beginner-friendly NFT marketplaces are OpenSea and Rarible.
To learn more about NFT marketplaces, read our comprehensive blog here.
When it comes to the blockchain, most NFTs run on the Ethereum blockchain. However, you have other options such as Polygon, Solana, Avalanche, Polkadot, and others.
Read our latest NFT Articles:
Step 3: Build a Community for Starting an NFT Project
A digital marketing plan is very important in learning how to start an NFT project. Many think waiting until the NFT is created is a smart play, but it is good to create some hype before the project is launched.
You can use platforms such as Twitter and Discord to create buzz around the project. You will find fluent NFT creators and buyers on such platforms. By becoming active on such platforms and creating awareness about your NFT project early on, you will be giving your new NFT project a head start. After all, the community is very important.
Read about the top NFT Twitter accounts that you MUST follow as a beginner to NFTs.
Step 4: Create an NFT project
This is a major step in how to start an NFT project. People have different goals when starting an NFT project, and this makes NFTs different too. If you want to launch many NFT projects, you may consider using tools such as NFT generators to generate mass groups of NFTs.
If you want to launch one or a few pieces of meaningful work, you may consider creating them yourself. You can also outsource your projects to get the job done fast.
Whichever method you choose, keep your NFT platform of choice in mind. This is important because different NFT platforms accept different file types and sizes. For example, OpenSea has a file size limit of 100MB, which can restrict over-capacity ideas.
Jump Start your NFTs Success by getting early on game-changing Projects
Join our Discord Channel Today!
Step 5: Mint, List & Share
Now that you have an account on the NFT platform of your choice, it is easy to upload your project. Most NFT platforms have the creator tab on the navigation bar or somewhere near your profile page.
When you are ready to create your first NFT, the platform will simply require you to upload your project files, type a description for your collection, determine your royalties (the percentage you will be paid whenever the NFT changes ownership in the secondary marketplaces), and completing the listing process.
After creating the NFT, you will immediately see it on your profile. This means that the NFT is minted, but you have to list it for sale by giving it a price. It's up to you to determine all the pre-planning work and the costs of minting the NFT to come up with the correct figure for the NFT price.
NFT pricing can be tricky, especially for beginners, considering one has to consider the hidden cost of creating an NFT. Read this blog to learn how to price your NFT and make a profit.
You can now launch your new NFT project on social media, tweet it, share it, and engage followers about it. Putting your NFT project in front of affluent and interested audiences will improve the chances of your first NFT project reaching the stars.
Buy and Sell NFTs for a Profit
You can grow your crypto earnings by buying cheap NFTs and selling them for a profit. NFTCrypto.io has made this even easier for you via their NFT trading signal system. They find profitable flips in the NFT market and share the signal with you in real time. Join NFT Signals now and become a successful NFT trader. The platform users have so far earned a total group profit of over $1 Billion.