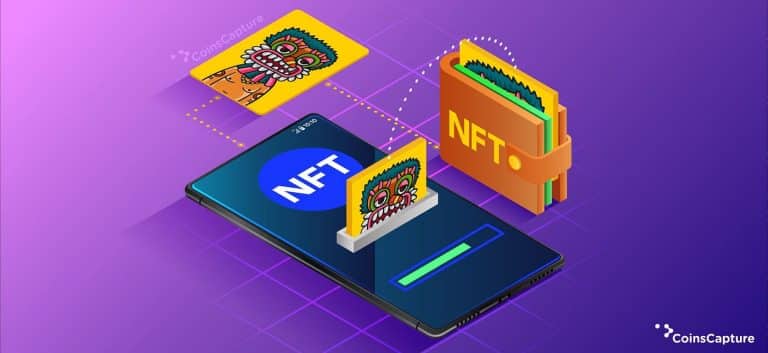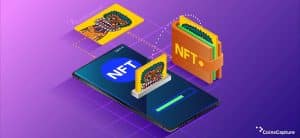 Blockchain-based non-fungible tokens (NFTs) are distinctive digital valuables. These valuables could be images, videos, tickets, digital wearables, or even certificates linked to tangible goods. Although people use the NFTs as profile images, you may also use them as exclusive passes to membership-only organizations and events or to confirm ownership of any physical and digital asset. You need an NFT wallet to own a digital currency (NFT). The best NFT wallets enable you to show off your NFTs while protecting them against hackers.
Best NFT wallet
As NFTs become increasingly popular, it's important to choose a secure and reliable wallet to store and manage your non-fungible tokens. In this article, we'll review the best NFT wallets of 2023 and explore their features and security measures.
Meta Mask
MetaMask is one of the famous and best crypto wallets for NFT. Ethereum and other tokens running on the Ethereum blockchain (ERC-20 tokens) are the only cryptocurrencies supported by the non-custodial wallet MetaMask. The NFT portfolio tracker was recently published and it is associated with the hardware wallets. You can keep an eye on every NFT in real time with the help of this tracker. While new users might find MetaMask challenging to use, experts will adore the wallet's multi-chain capability. Another difficulty for beginners may come from MetaMask's security.
Jump Start your NFTs Success by getting early on game-changing Projects
Join our Discord Channel Today!
Related: Best NFT Stocks To Watch
 For moderate to expert users who frequently trade cryptocurrencies, MetaMask is perfect because it enables them to use many accounts on various devices at once. To exchange currencies to purchase an NFT, Metamask offers a built-in swap function. Although there is a chance that a transaction won't go through, you can also restrict the amount that you spend on gas fees. Metamask provides compatibility for alternate platforms in case you require to use an alternative blockchain. It doesn't support Bitcoin and has high transaction fees.
Trust Wallet
 Trust Wallet is a mobile wallet that supports NFTs and multiple cryptocurrencies. It's available for both iOS and Android devices and offers a simple and easy-to-use interface. Trust Wallet supports over 40 blockchains, including Ethereum, Binance Smart Chain, and Polkadot. It also allows users to store their private keys securely and offers biometric authentication for added security. Since Trust Wallet is already configured for the BEP tokens, it might be the best choice for you if you're planning to invest in NFTs in the Binance smart chain.
Similar to various other wallets, Trust Wallet has a dApp browser to locate NFT marketplaces, making it simple to purchase NFTs directly from the wallet. Additionally, it has an integrated exchange feature that enables users to quickly trade currencies to obtain the appropriate tokens for exchanging for the NFTs they wish to purchase. However, it has unauthenticated tokens, and a low level of security, and converting assets to fiat is challenging.
Read our Up-to-date NFT Guides:
Coinbase Wallet
Coinbase Wallet is a non-custodial cryptocurrency wallet that allows users to store, manage, and send various cryptocurrencies. It is developed by Coinbase, one of the largest cryptocurrency exchanges in the world. One of the key features of the Coinbase Wallet is its ability to allow users to hold their private keys, which are used to sign transactions and prove ownership of their cryptocurrency assets. This means that the user has full control over their funds and can access them at any time, without the need for an intermediary.
 Tokens are simple to transmit and receive. It uses a vibrant user interface and is easy to use. It consists of a high level of security. The top NFT wallet for exchanging NFT tokens across online wallets is Coinbase. Users that transfer and receive NFTs on various wallets should utilize Coinbase.
Math Wallet
Math Wallet is one of the best wallets for NFT that allows users to securely store, manage, and trade their digital assets. It supports a wide range of blockchain networks such as Ethereum, Bitcoin, Binance Smart Chain, Polkadot, and many others. The wallet has a user-friendly interface that is easy to navigate, making it an ideal choice for both beginners and experienced users. It offers a range of features such as staking, voting, and decentralized application (dApp) integration, allowing users to participate in various blockchain activities.
Math Wallet also offers a hardware wallet solution called Math Wallet Pro, which adds an extra layer of security to users' assets. Even though it lacks a built-in exchange, transferring funds with fiat is simple. You can make payments using Coinbase Pay and MoonPay. Having the ability to store NFTs as video, audio, or both makes purchasing NFT games, music, and art simpler with MathWallet.
Read also: Top 10 Metaverse Projects 2023
Electrum
Electrum is one of the oldest and best-known cryptocurrency wallets available today. It is a popular open-source Bitcoin wallet that was first released in 2011. It is a software wallet that allows users to store, manage, and send Bitcoin from their desktop or laptop computer. The wallet has several strong security features, including support for multi-signature wallets, 2FA, and transaction-proof checking. Additionally, customers can modify their costs following how long they're prepared to wait for the transaction to complete: You can speed up the transaction by paying higher fees.
Jump Start your NFTs Success by getting early on game-changing Projects
Join our Discord Channel Today!
Electrum also offers a variety of advanced features for experienced users, such as support for the Lightning Network, which is a second-layer scaling solution for Bitcoin that allows for faster and cheaper transactions. Overall, Electrum is a reliable and secure Bitcoin wallet that is well-suited for both new and experienced users. Its focus on security and privacy, as well as its support for advanced features like the Lightning Network, make it a popular choice for those looking for a versatile Bitcoin wallet.
Importance of Using NFT Wallet
Using an NFT wallet is crucial for anyone looking to own and trade NFTs. These wallets provide a secure and decentralized way to store, manage, and trade your digital assets, giving you full control over your NFTs and ensuring their authenticity. Without an NFT wallet, your NFTs are at risk of being lost, stolen, or counterfeited. It is essential to use a reputable NFT wallet to protect your investment. It offers an easy way to track your assets across devices and can boost security by requiring two factors for authentication.
It gives accessibility to the assets stored on the blockchain. This is done by sending that address a private key, enabling the wallet owner to approve transactions. Everything at that address is effectively yours if you have the private key. In addition to offering a good user experience for purchasing, selling, and transferring NFTs or Bitcoin, a wallet will handle all the technical details for you. 
Conclusion:
As the NFT market continues to grow, it's crucial to have a safe and reliable wallet to store your valuable assets. MetaMask, Electrum, Trust Wallet, Coinbase Wallet, and Math Wallet are some of the best NFT wallets of 2023 that provide robust security features and support various cryptocurrencies. It's essential to choose a wallet that meets your specific needs and provides the highest level of security for your NFTs. https://nftcrypto.io/