What does NFT Signal mean?
NFT stands for Non-Fungible Token. It is a record of ownership for a unique digital item. An NFT records the owner of an item on a blockchain and all entries are logged forever. It is the equivalent of the deed to a house. Thus, NFTs are digital assets that allow people to prove ownership of a store of value.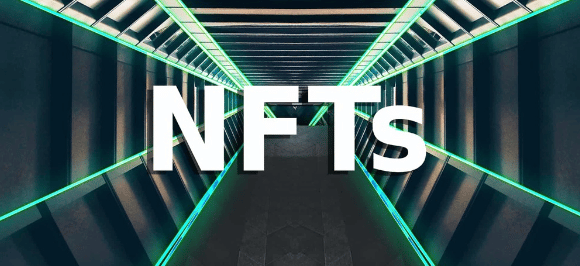 Generally, NFTs are created using the type of programming used to create cryptocurrencies. They are cryptographic assets based on blockchain technology. However, they cannot be traded or exchanged equivalently like other cryptographic assets.
NFTs are non-fungible, meaning that they cannot be exchanged or traded at equivalency. This makes them different from fungible tokens like cryptocurrencies which are identical to each other and therefore can be used as a medium for commercial transactions.
Join our Discord Channel Today
NFT owners use them to represent items such as music, art, videos, and in-game items. NFTs are bought and sold online, mostly with cryptocurrency.
NFTs have been around since 2014, but they are gaining popularity now because they have become a common way of buying and selling digital work. In 2021, the global NFT market was worth $41 billion, an amount that is almost equal to the total value of the global fine art market.
What are NFT Marketplaces?
An NFT marketplace provides you with a platform where to buy NFT, a digital marketplace for buying and selling NFTs. Marketplaces can also be used to store, display, trade, and even mint NFTs. They are to NFTs what eBay and Amazon are to goods. You can know the NFT price for the NFT of your interest from the marketplace platforms.
The NFT marketplaces require you to have the following to access and use them to buy NFTs:
A crypto wallet- You must have a wallet that is compatible with the blockchain network on which the NFT runs. For example, if your goal is to buy NFT that runs on the Ethereum blockchain network, you must have a wallet that is compatible with Ethereum, for example, MetaMask.
Some Coins in the wallet- To buy NFT from an NFT marketplace, you should pre-fund your wallet. You may have to research the NFT price for your desired NFT. This should also be the case if you want to list or mint NFT. You must also choose cryptocurrencies that are supported by the NFT marketplace to be used.
A user account- You must create a user account with the NFT marketplace where to buy NFT.

It is worth noting that you will incur some blockchain network fee to create or list NFTs on an NFT marketplace. The fee will vary depending on the blockchain-based system that you choose to use. For example, Ethereum has the largest number of NFT apps however, it charges the most expensive fees.
Examples of popular NFT marketplace options where to buy NFT include OpenSea, LooksRare, Rarible, KnownOrigin, and Foundation.
Buy & sell NFT signals can help you to make a profit.
How to Buy an NFT.
Theoretically, any digital asset can be sold as an NFT. Currently it tends to be an art in the form of music, video, or images. The digital artwork can be reproduced for free and shared over the internet, but the NFT will record the owner.
If you wish to start your NFT collection you should start by acquiring the items mentioned above, a crypto wallet, funds in the crypto wallet and a user account. You will most likely need to buy some cryptocurrency depending on the currencies accepted by your marketplace. Platforms like Coinbase, eToro, and Kraken allow you to purchase crypto using your bank account. You can then move the crypto from the exchange to your wallet of choice.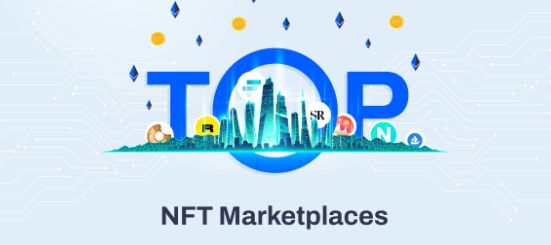 Currently, you can choose NFT marketplaces such as:
OpenSea.io – This is a peer-to-peer NFT marketplace with rare digital items and collectibles. It allows you to create an account and browse for its list of NFT collections. You can sort the pieces by sales volume to discover new artists.
Rarible – Rarible is an open and democratic NFT marketplace that allows creators and artists to issue and sell their NFTs. The RARI tokens given on the marketplace help the holders to weigh in on features such as fees and community rules.
Foundation- This NFT marketplace used to require artists to receive invitations from colleagues or "upvotes" to post their art. This is the home of 1/1 digital artwork.
Jump Start your NFTs Success by getting early on game-changing Projects
Join our Discord Channel Today!

The NFT marketplaces host thousands of NFT collectors and creators, and it's essential to do thorough research before you buy NFT. Some artists have fallen victims to fraudsters who have sold their work without getting their permission.
It's also worth noting that different marketplaces use different approaches to verifying creators, some are stricter than others. https://nftcrypto.io/