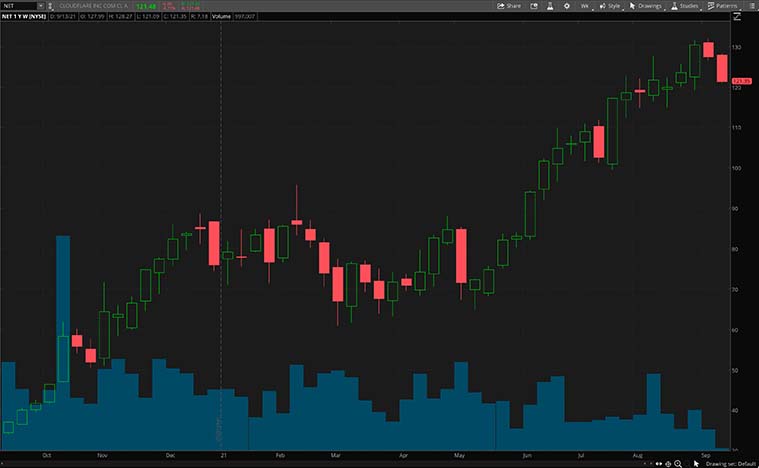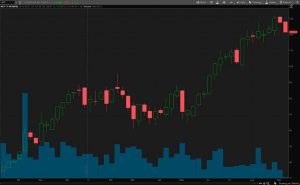 What are the NFTs?
Non-fungible tokens (NFTs) are the assets that have been tokenized using the blockchain. They have particular identifying metadata and codes that set them apart from the other tokens. NFTs can be traded and converted into fiat currency, cryptocurrencies, or other NFTs depending on how much the market and their owners are willing to pay for them. The ownership of anything can be represented by these digital assets, such as physical or digital art, music, tweets, real estate, avatars from video games, etc.
What are the NFTs Stocks?
For any company registered on the public stock exchange, NFT stocks or stocks affiliated with NFT operate similarly to regular stocks. Shares are issued by companies that have gone public by listing them on the stock exchange such as New York Exchange. However, we refer to them as NFT stocks as they are issued by businesses or investment funds that have a direct or indirect investment in NFTs.
Jump Start your NFTs Success by getting early on game-changing Projects
Join our Discord Channel Today!
Read also: 12 Best NFT Projects You Must Know
10 Popular and Best NFT Stocks List to Buy and Watch Right Now
Popular and best NFT stocks list:
Dolphin Entertainment (DLPN)
This development company manages the promotion of premium content and entertainment. 42West, Viewpoint Creative, The Door, & Shore Fire Media are some of its subsidiaries. If you have an interest in NFTs, it's worth taking into account because of its emphasis on the digital space, especially its most well-known NFT collection, like Creature Chronicles, which fully sold out in less than two hours following its release.
It isn't a conventionalNFT company, this streaming service may be a good investment choice. It is a market leader in the $152 billion software-as-a-service sector and security company and web performance.
Video creators that use Cloudflare Stream for their video storage can use a platform like OpenSea to create NFTs for work and then link the token IDs and attach addresses with the videos. Recently, CloudFare has experienced rapid expansion in the acquisition of large customers. Sales and earnings estimates for the first quarter of 2023 are expected to surpass experts' predictions, giving the corporation a great start. On March 20, Zacks Equity Research updated their advice to buy.
Playboy, a lifestyle brand owned by PLBY Group, has several NFTs available, including the recently announced Liquid Summer NFT drop and Playboy Rabbitars in 2021. The Ethereum blockchain serves as the foundation for the collection of 11,953 distinctive NFT rabbits called Rabbitars. Each Rabbitar is created using more than 175 attributes, including the ears, far, facial expressions, clothing, things, and other features.
The company engages in consumer lifestyle goods and content, including clothing. Products offered by the company include clothing, accessories, and accessories for sexual wellness, as well as games, entertainment, music, and playthings. The leading consumer brand for the group is Playboy. The stock received a unanimous "buy" rating from analysts who commented on it in February. 
In e-commerce, it's a viable investment opportunity because of its exceptional experience. Since May 2021, the company has permitted users to purchase and sell NFTs on the eBay website. Moreover, last year in June, it announced that it had bought KnownOrigin, a well-known NFT marketplace, in a purchase that would help eBay establish itself as a prominent website for NFT collectors.
 According to Bloomberg, which has eBay on its stock radar for 2023, the business has adopted authenticity guarantees as well as adjustments in payments, advertising, and many other areas that could increase income this year. A bonus is a dividend of 2.35%.
McDonald's may not come to mind when people think of "NFT stock," but the fast-food firm already has a foot in the metaverse according to ten trademark applications it filed in February 2022.
In 2021, McDonald's produced the McRib, the company's first NFT. Now it wants to patent a digital eatery with virtual and tangible goods, entertainment services such as online concerts, downloadable multimedia materials, NFTs, and video files. McDonald's is a Dividend Aristocrat and reliable blue-chip stock. It is therefore a wise decision to counterbalance some of the riskier equities in this compilation.
A move into NFTs bearing these trademarks was made possible by Mattel's more than 77-year history of creating iconic toys under brands like Hot Wheels, Barbie, and Fisher-Price. On Mattel Creations, a platform for collectors and direct sales to consumers, the toy manufacturer of California introduced the NFT market.
 Hot Wheels Series 4 NFT Garage was its initial offering, which was available in December 2022. Throughout January, brand-new collections were released, including Masters of the Universe and Monster High. No cryptocurrency is needed to buy NFTs on Mattel Creations. Collectors will be able to exchange their NFTs on Mattel's marketplace at some point this year.
An international e-commerce platform called Shopify facilitates the listing, sale, and purchase of goods & services online. Additionally, it aids companies in starting online stores and moving their purchasing and selling online. Then, they can make use of the platform to advertise products on social media and to make or receive payments for products and services using conventional payment methods. Additionally, businesses can handle orders, track purchasing and selling information, send packages, and monitor payments.
Jump Start your NFTs Success by getting early on game-changing Projects
Join our Discord Channel Today!
Takung Art is an online trading platform for art investors and aficionados. This art consists of paintings, jewelry, calligraphy, precious stones, and paintings. Without worrying about price gouging and counterfeiting, investors and collectors can deal with this work.
Takung Art, which has been thriving amid the NFT growth, will introduce an NFT marketplace. NFTs will be listed and traded on the marketplace. Additionally, the business will offer enterprises involved in the release of NFTs blockchain-based consulting services. Therefore, the stock offers substantial NFT exposure.
Pop culture lifestyle company Funko creates and markets distinctive collectibles. Its product portfolio consists of toys, plush, clothing, board games, accessories, home goods, and now NFTs. They are made available under the Loungefly, Digital Pop names, and Funko Games.
Numerous websites, including Funko.com, FunkoEurope.com, and Loungefly.com sell its broad range of pop culture and consumer goods. The business also operates two retail locations in California and Washington. You may purchase the most recent limited-edition of NFT collectibles from the firm, which includes the distinctive stylized figures of Funko.
The cryptocurrency sector does not require an introduction to Coinbase. According to trade volumes, it is one of the biggest cryptocurrency trading platforms. Both crypto-to-crypto and crypto-to-fiat transactions are supported. Both retail and institutional products fall under this.
People can build, collect, find, showcase, and exchange NFTs on the Coinbase marketplace. With hopes to expand later, the marketplace is now being tested in the United States. Foreigners can currently sign up for waiting lists.
With the present momentum, it's reasonable to conclude that NFTs are here to stay, and investing in recognizable brands like McDonald's and eBay is a relatively secure way to obtain exposure. The riskier stocks may eventually gain value or, conversely, may turn out to be worthless. follow for more https://nftcrypto.io/