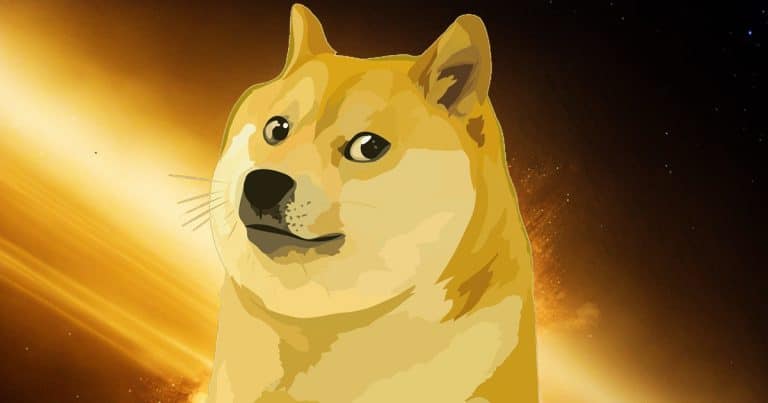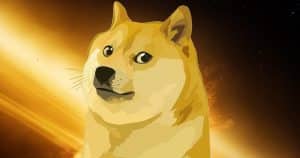 Are you looking for a fun and engaging way to earn cryptocurrency? Look no further, for we present Super Doge, the hottest new play-to-earn game of 2023 that is sweeping the internet. In this game, you get to play as a cute and lovable Shiba Inu dog, jumping and dodging obstacles in a world full of memes and pop culture references. With its playful meme-inspired design and exciting gameplay, Super Doge is quickly becoming the go-to game for crypto enthusiasts and gamers alike. You can convert your gaming skills into actual cash with Super Doge. So, get ready to level up your gaming experience in 2023 with the best meme play-to-earn game out there, Super Doge!
What is Super Doge?
Super Doge is a play-to-earn game that combines the world of cryptocurrency with fun and engaging gameplay. It is a newly launched play-to-earn game that has quickly become a sensation in the gaming community. This game features a cute and charming Shiba Inu dog as the protagonist, navigating through a world full of memes and references to popular culture.
The objective of the game is to dodge obstacles and jump over hurdles while collecting coins and power-ups. Players can earn cryptocurrency by completing various in-game tasks and challenges, such as collecting items, battling other players, and completing quests.
The game is set in a vibrant and colorful world inspired by popular internet memes, with characters and creatures that will be familiar to anyone who spends time online. However, what distinguishes Super Doge is that players can earn real money while playing the game.
Read  also Latest Post: Best NFT Presales to Invest in 2023
How to Play Super Doge
Super Doge is built on blockchain technology, allowing players to earn cryptocurrency rewards through gameplay. This means that players can not only have fun playing the game but also earn tangible rewards for their efforts. 
Playing Super Doge is simple and easy, even if you're new to the world of gaming. Here's a brief guide to playing Super Doge:
Download the game:

Super Doge is available on both iOS and Android platforms. You may get the game through the App Store or Google Play.

Create an account:

Once downloaded, you'll need to create an account to start playing. You can create it using your email address or social media accounts.

Understand the game

: Super Doge is a side-scrolling platform game where you control a Shiba Inu dog. You have to leap over obstacles and collect cash and power-ups.

Start playing:

You can begin playing once you've been acknowledged the game basics. To make your dog jump and avoid obstacles, use the on-screen controls.

Earn rewards

: Super Doge is a play-to-earn game, meaning you can earn cryptocurrency rewards while playing. Keep collecting coins and power-ups to increase your rewards.

Level up:

As you go through the game, you will face additional difficulties and hurdles. Continue to play to level up and unlock new features.
Why Play Super Doge?
There are several play-to-earn games available, but Super Doge stands out for several significant reasons. 
First and foremost, the game is incredibly fun and engaging, with a playful design and exciting gameplay that will keep you coming back for more. But beyond that, Super Doge offers some unique advantages for players looking to earn cryptocurrency.
Secondly, Super Doge is an excellent stress reliever. The game's cute graphics, soothing soundtrack, and fun gameplay provide a welcome distraction from the stresses of everyday life.
Thirdly, Super Doge offers an opportunity to socialize and compete with friends.  You may challenge your friends and compare your results on the game's scoreboard, which adds a pleasant competitive element to the action.
Related: Best NFT Apps for Trading
The Future of Super Doge
Super Doge has already made an impression in the gaming business, and its future seems promising. With its growing popularity and enthusiastic player base, Super Doge is poised to become one of the biggest play-to-earn games of 2023 and beyond. The game's developers are constantly working on new updates and features to keep things fresh and exciting, so players can expect to see even more opportunities for earning cryptocurrency in the future.
Super Doge Studios, the game's developer, intends to constantly update and develop the game in order to keep it current and entertaining for gamers. One possible direction for the future of Super Doge is the incorporation of new features and levels. The game's developer could add new challenges and obstacles to the gameplay, making it more challenging and exciting for players.
Another possibility for the future of Super Doge is the expansion of its player base. The game could be translated into multiple languages, making it accessible to a more global audience.
Super Doge might potentially benefit from the combination of augmented reality (AR) and virtual reality (VR) technologies. This would provide players with a more immersive experience, allowing them to interact with the game in a more tangible way.
Getting Started with Super Doge
Ready to start playing Super Doge and earning cryptocurrency? Create an account and get started by visiting the game's website or downloading the app now. With its fun design, engaging gameplay, and opportunities for earning cryptocurrency, Super Doge is the perfect game for anyone looking to combine their love of gaming with the exciting world of cryptocurrency.
Final Words
Super Doge is one of the best play-to-earn games of 2023, combining fun and engaging gameplay with the exciting world of cryptocurrency. With its unique design, accessible gameplay, and opportunities for earning cryptocurrency, Super Doge is quickly becoming a favorite among gamers and crypto enthusiasts alike. So, what are you holding out for? Download the game now to begin earning prizes!
FAQs
Can I play Super Doge on my mobile device?
Yes, Super Doge is available on both mobile devices and computers.
Is Super Doge free to play?
Yes, you can download and play Super Doge for free.
What types of cryptocurrency can I earn in Super Doge?
Super Doge presently supports a number of prominent cryptocurrencies, such as Bitcoin, Litecoin, and Ethereum.