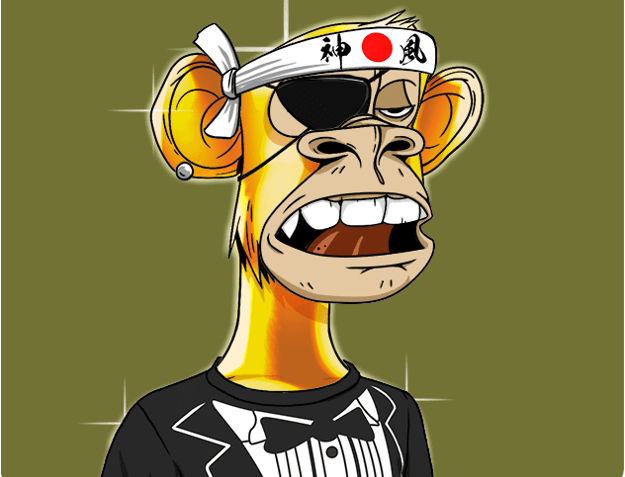 Despite the many explanations available on the internet, Web 3.0 and NFTs (Non-Fungible Tokens) are still a mystery to most people.
The NFT industry is rife with unbelievable purchases such as Eminem's purchase of a cartoon ape for about $460,000. This ape is part of a collection of 10,000 NFTs called the Bored Ape Yacht Club.
This probably raises more questions than answers.
How can an image of an ape fetch a price of almost half a million dollars? Why is a cartoon so expensive? What is the Bored Ape Yacht Club? Is this a financial bubble in the form of innovation?
Well, in this article, we've compiled all the answers for you. Here is what the Bored Ape Yacht Club is and why it commands such a price.
What is the Bored Ape Yacht Club?
The Bored Ape Yacht Club, popularly known as BAYC, is a collection of 10,000 NFTs stored on the Ethereum blockchain. The NFTs are in form of cartoon apes with different characteristics and varying rarity. For example, only 3% of the Bored Apes have a biker vest, and 5% have red fur. Cartoons with rarer traits are more expensive than others.
Just like with other NFTs, the Bored Ape is not the asset itself, but a kind of certificate of ownership, or a passkey.
Jump Start your NFTs Success by getting early on game-changing Projects
Join our Discord Channel Today!
The Bored Apes are the cornerstone of an elite movement called the Bored Ape Yacht Club. Your Bored Ape will act as the Yacht Club membership card and it will grant you access to members-only benefits, the first one being THE BATHROOM, which is a community drawing board where owners of the Bored Apes can leave graffiti. Ownership of a Bored Ape also gives you access to a private Discord server where you can chat and hang out with other Bored Ape owners.
The Bored Apes were initially available on a first-come-first-serve basis and were sold for 0.8 ETH each, or about $190 at release. However, they were sold out quickly and they can now only be purchased from secondary NFT marketplaces such as OpenSea, which is like eBay for NFTs. At the time of writing, the Bored Apes had a floor price of 72 ETH, or about $113,328.
Who Created the Bored Ape Yacht Club?
The Bored Ape Yacht Club was created in 2021 by four founders via their company known as Yuga Labs. The founders have cartoonish pseudonyms: Gargamel, Emperor Tomato Ketchup, Gordon Goner, and No Sass. The identities of Gordon Goner and Gargamel were revealed in February 2022.
It turned out that Gargamel was Greg Solano, a writer and book critic, while Gordon Goner was Wylie Aronow, aged 35 years then. The two revealed their true identities on Twitter together with their Bored Apes. After that, the other two co-founders, Emperor Tomato Ketchup and No Sass went ahead to reveal their identities.
In a Rolling Stone interview, the founders disclosed that they drew inspiration for the Bored Apes from modern NFT OGs such as CryptoPunks, which have become a type of cultural currency. Just like the Bored Apes, the CryptoPunks is also a collection of 10,000 unique NFT avatars that cost a fortune. At the time of writing, the CryptoPunks had a floor price of 64.99 ETH, or about $102,684.
The goal of BAYC was to combine the collectible-art part of NFTs with community membership to give NFT ownership utility beyond just being symbols of crypto cool kids.
Why Are Bored Apes So Expensive?
One of the most pressing questions is:
Why do Bored Apes cost so much?
Even exclusive club memberships in the US don't cost that much. Here are the reasons why the Bored Apes command a high price.
#1: Utility
Other than serving as a digital identity, the Bored Ape art gains value because of its accompanying commercial usage rights. Bored Ape owners can resell the NFTs for profit and sell spinoff products based on the art.
A Bored Ape owner created a Twitter account for his ape, spinning a backstory where the ape is Jenkins, a valet at the Bored Ape Yacht Club. Jenkins is crypto-savvy, personable, and tells great stories, a perfect combination for a good Twitter account.
What makes Jenkin's story more amazing is that he was the cheapest NFT in the collection, a factor that influenced his character as a valet. People are attracted to the classic "rise of the underdog" story.
Jenkins was hired by a real-life agency in September 2021 to explore publishing opportunities across films, TV, books, podcasts, and more.
Jenkin's owners are creating a sub-BAYC community in which users buy NFTs that serve as voting rights on the creative direction of the first book release by Jenkin. It's a massive community project, but people must pay to participate.
Such opportunities drive up the value of NFTs.
Brands were also attracted when Arizona Iced Tea bought a Bored Ape in August 2021 and used it in marketing materials. Adidas also bought a Bored Ape NFT to use for developing a character and backstory.
#2: Scarcity
There are only 10,000 Bored Apes, meaning that their supply is limited. There is also a great interest in the art, meaning that there is a high demand/low supply dynamic which drives up the price of the BAYC NFTs.
Some Bored Apes are also rarer than others. Each Ape is unique, and they are generated by a random combination of 170 traits such as earrings, background color, headwear, expression, clothing, and others. The derived scarcity also increases the value of the Apes.
Jump Start your NFTs Success by getting early on game-changing Projects
Join our Discord Channel Today!
#3: Exclusive Benefits
The Bored Ape Yacht Club offers exclusive benefits to the Bored Ape holders, some of which have been detailed in the roadmap on their official website. The roadmap is a to-do list that the founders intend to check off once they hit their target sales percentages.
The Bored Ape Yacht Club has been very creative in its community-building tactics. In June 2021, for example, every holder of a Bored Ape NFT was allowed to adopt a canine companion NFT for free. The Bored Ape holders only paid for gas, which is the fee one must pay to process transactions on the Ethereum blockchain. This led to the birth of the Bored Ape Kennel Club (BACK). The Bored Ape Yacht Club then raised $1 million for animal shelters from the secondary sales of the canine companions.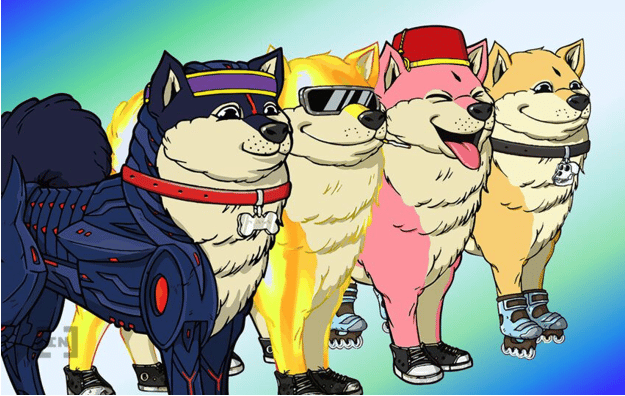 Although the dog NFTs were free for BAYC holders, they currently have a floor price of 7.79 ETH or about $12,329 with the current ETH prices.
BAYC released 20,000 Mutant Apes in August 2021, and these were created by mutating the Bored Apes. 10,000 Mutant Apes were released to the public for 3 ETH just to bring new members on board. The entire collection was sold out within an hour, generating $96 million.
However, all Bored Ape owners were given a free airdrop of 10,000 digital vials of mutant serums which they could use to mint new mutant apes from the existing Bored Apes. The new NFTs could be sold on secondary NFT marketplaces for a profit.
In March 2022, BAYC launched their cryptocurrency token, ApeCoin, and airdropped $ape tokens to the BAYC and MAYC (Mutant Ape Yacht Club) holders.
BAYC also hosts club members at real-life, offline events set to be held each year. The first annual Ape feast was held in November 2021, which included a costume contest, gallery exhibition, and a party on a 10,000-capacity yacht off the Manhattan coast. Lil Baby, Chris Rock, Questlove, Beck, the Strokes, and Aziz Ansari made a surprise appearance at the "warehouse" party in Brooklyn.
#4: Early Entrance
Bored Apes were not the first NFT collection to be launched, but they are one of the few collections available today. The novelty of the NFT project has contributed to its success. For example, CryptoPunks derive their value from the fact that they were the first NFT collection.
BAYC acquired CryptoPunks in March 2022, cutting competition and establishing themselves as the pioneers of the NFT-community movement.
#5: Celebrity Backing
The Bored Ape Yacht Club has attracted the interest of top celebrities, including Eminem, Jimmy Fallon, Mark Cuban, Post Malone, Paris Hilton, Stephen Curry, Snoop Dogg, and Shaquille O'Neal, all being Bored Ape owners. Anything that involves celebrities can raise interest and prices.
The involvement of celebrities has made Bored Apes a status symbol. Though expensive, many people desire to have them.
Recently, BAYC raised $450 million in funding to create its gamified, decentralized Metaverse platform called Otherside. There is a lot of doubt surrounding NFTs, but BAYC has done a lot in establishing the brand as more than just a digital art collectible. Thus, it is a brand worth watching.
Buy and Sell NFTs for a Profit
You can grow your crypto earnings by buying cheap NFTs and selling them for a profit. NFTCrypto.io has made this even easier for you via their NFT trading signal system. They find profitable flips in the NFT market and share the signal with you in real-time. Join NFT Signals now and become a successful NFT trader. The platform users have so far earned a total group profit of over $1 Billion.