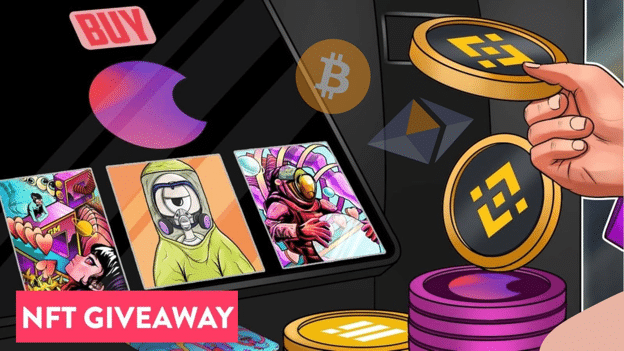 NFT airdrops and NFT giveaways are some of the popular topics in the crypto world. An NFT giveaway gives those holding an NFT portfolio an opportunity to find the most promising new digital assets to add to their collections. Buying an NFT is the most common way of owning a digital asset for some investors, but others try to find free NFT giveaways to get free NFTs to add to their collections. In this article, we discuss how to participate in NFT giveaways and discover new artists.
What is an NFT Giveaway?
An NFT giveaway is a promotional event in which the participants can win free non-fungible tokens (NFTs).
To take part in an NFT giveaway, the entrants signup and complete various entry tasks such as sharing on social media, referring friends, or providing their email addresses. Since NFTs are associated with various attributes, their prizes are more easily customizable than traditional giveaways. However, you must be keen to avoid falling for NFT scams when looking for an NFT giveaway.
Successful NFT giveaways usually involve exclusive digital items that cannot be acquired in any other way. The digital items can be rare digital art, event tickets, limited edition collectibles, or special access to digital content.
By offering what cannot be acquired anywhere else or in any other way, you will be sure to draw attention to your NFT giveaway.
Why Do NFT Creators Run NFT Giveaways?
There are many reasons why NFT creators run NFT giveaways. Since NFTs are still a relatively new technology, curiosity about them continues to grow. As a result, running an NFT giveaway comes with many benefits. These include the following:
#1: Increased visibility and exposure
An NFT giveaway is an effective way of reaching a larger audience. With the help of influencers, NFT creators can easily spread awareness about their NFT giveaways and attract more entrants. They can also create a sense of community and build trust amongst potential clients. It also helps them benefit from their engaged audiences and gain new followers.
#2: Boosting Sales and Revenue
Other than increasing the visibility of an NFT, an NFT giveaway can help the creator to make more sales and boost revenue. By offering exclusive items as prizes, an NFT creator can attract new customers and incentivize the existing ones to buy more.
#3: Demonstrate commitment to innovation
An NFT giveaway is a good way of demonstrating a commitment to innovation. By offering exclusive digital items, an NFT creator can demonstrate their understanding of emerging trends and technologies.
#4: Generating Buzz and Excitement
Running an NFT giveaway can help an NFT creator to create buzz and excitement around their project. The creator can create a sense of scarcity and urgency to encourage people to participate.
Best NFT Giveaways for 2023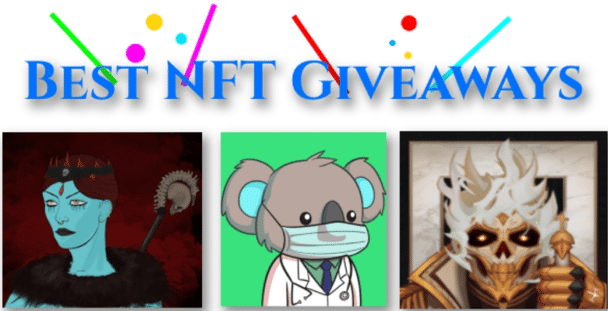 The following are the best NFT giveaways for 2023:
#1: RobotEra
RobotEra is the first NFT giveaway that you should not miss. RobotEra presents itself as the next Sandbox, providing a shared multiverse of various virtual elements via its Metaverse ecosystem and different active and passive ways through which players can generate income.
TARO is the native token of RobotEra, and it is currently on presale at $0.02 per token.
After the end of the presale, collectors will have an opportunity to receive airdrops of RobotEra NFTs. These will be in the form of 3D characters that represent the players' avatars in the game. There are a total of 10,000 RobotEra NFTs belonging to different clans.
The Robots live on 7 continents on the "Taro Planet", the virtual world within the RobotEra Metaverse that was destroyed by a cataclysmic event. The Robots enable players to buy and trade Metaverse plots of land, which are NFTs minted via ERC-721 smart contracts to rebuild Taro.
The goal of RobotEra is to raise $6.93 million by the end of the presale, and each stage will see a price increase. You can join the presale now for $0.02 per token.
#2: Tamadoge
Tamadoge is a meme coin project that combines the Metaverse and play-to-earn (P2E) mechanics. Its gameplay revolves around the PVP battling mechanics, enabling users to climb the leaderboard and earn "Dogepoints."
Users must have a Tamadoge Pet to take part in the PVP battles. The Tamadoge Pets are sold as NFTs, each with its attributes and strengths that determine its value in the game.
The Tamadoge ecosystem is still under development, but the team has already launched its NFTs, with its Ultra Rare Pets trending on OpenSea after the launch. The Tamadoge NFTs are classified into three categories: Common, Rare, and Ultra-Rare. The NFTs determine the strength of the Tamadoge Pets, with the rarer NFTs giving stronger pets, which perform well in the PVP battles.
#3: Tonald Drump Presale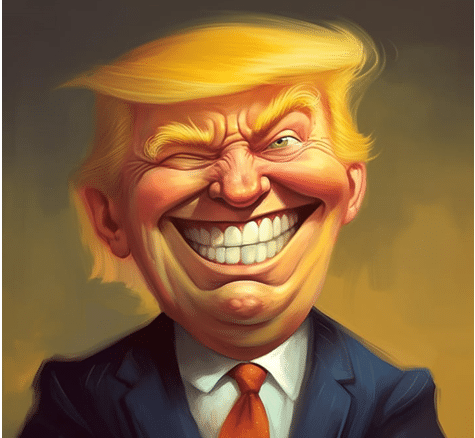 The Tonald Drump Presale NFT giveaway will run from June 29 to July 06 on OpenSea. It is a play-to-earn multiplayer car battle game being developed by a group of Cartoonists and Game Developers.
The game will allow players to play multiple tournaments, multiplayer modes, PVP matches, and more. You can earn ETH by playing the game. Users will also have the option to customize their NFTs to upgrade them and increase their value.
#4: Lino Space 01
The Lino Space 01 NFT giveaway is scheduled to run from June 28 to July 05 on Rarible. The vintage spaceship is at the center stage of the project's artwork, meticulously crafted with rich details and intricate linework. Its design borrows heavily from the bygone era of space exploration, capturing the attention of users with its retro-futuristic charm. Every curve and line in the structure of the spaceship is carefully crafted, demonstrating the craftsmanship of the artist.
#5: Lambs of God
You can catch the Lambs of God NFT giveaway on the OpenSea NFT marketplace between July 01 and July 08. The project comprises 7,777 Lambs saving souls on the Ethereum blockchain. It provides an exclusive God experience for its members, filled with concerts, events, retreats, and more.
The project was built by 7 dedicated, on fire for the lord Christians, to bridge the gap between crypto and Christianity. The team comprises pastors, prophets, leaders, evangelists, and leaders, ready to change the world with NFTs.
#6: Penguzz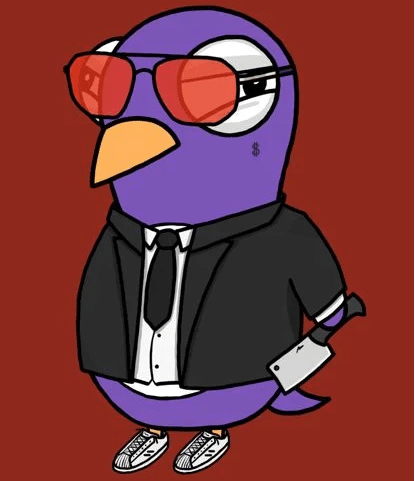 Penguzz is one of the NFT giveaways not to miss this year. It is a Virtual Social Life community Metaverse project known as PENGULAND. The collection comprises 10,000 NFTs in total. The NFT owners will have advantages in the PENGULAND world.
The project aims to bring together social media platforms and daily life to the Metaverse. It's all social media platforms, not a single one.
Once the project is completed, users will be able to enjoy different experiences, including what they can do on social media. It will be a world of social events, sharing, brand-new experiences, and friendships.
The NFT giveaway will run from July 06 to July 13.
#7: Draconian Era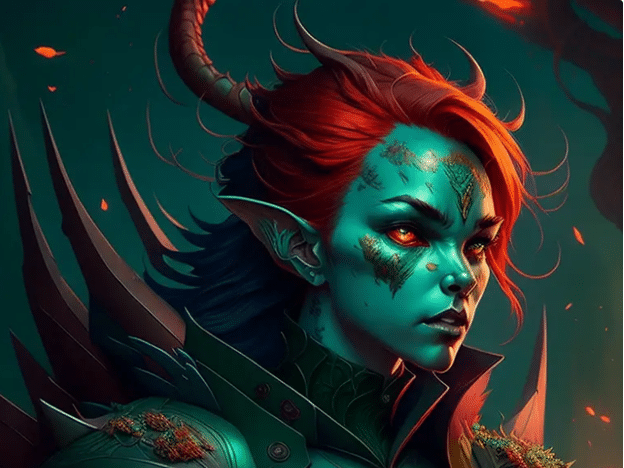 The Draconian Era NFT giveaway will run on the Magic Eden NFT marketplace from July 14 to July 21.
It is a unique blockchain-based platform that explores rarity and scarcity in the digital world. The project is inspired by the draconian era of ancient times, and it provides a limited collection of NFTs that embody the power and mystique. Each NFT is minted from a well-crafted collectible or digital artwork, enabling collectors and enthusiasts to own and trade exclusive digital assets while participating in a captivating world of draconian fantasy.
#8: Beauteous Girl NFT
Beauteous Girl NFT is a community that supports the power of women in the NFT industry. It comprises a collection of 3,000 unique, cool, and beautiful generative art NFTs designed by Sameer Sohara.
The NFT giveaway will run from August 30 to September 06 on the OpenSea NFT marketplace. The mint price will be 0.009 ETH per piece.
Buy and Sell NFTs for a Profit
You can grow your crypto earnings by buying NFTs and selling them for a profit. NFTCrypto.io has made this easier for you via their NFT signals trading system. They find profitable flips in the NFT market and share the signal with you in real time. Join NFT Signals now and become a successful NFT trader. The platform users have so far earned a total group profit of over $1 Billion.