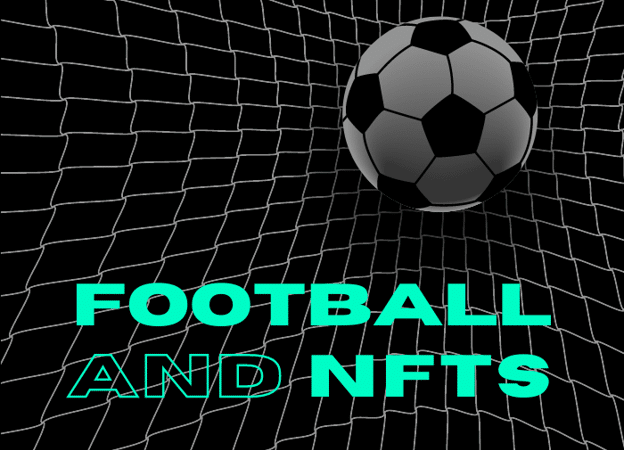 Football is one of the most popular sports globally with a large global fan base. As Non-Fungible Tokens (NFTs) rise in popularity, the football industry has started to adopt the technology, leading to the emergence of several football NFT projects.  NFTs introduced a new way of monetizing digital assets and have provided fans with a way to collect and own unique and valuable pieces of their favorite players and teams. They have also provided teams and players with a new way of making money on the blockchain. In this article, we discuss football NFTs in detail and the intersection of sports and the blockchain.
What are Football NFTs?
Football NFTs are Non-Fungible Tokens related to football sports. NFTs are digital assets that use blockchain technology to verify their uniqueness and ownership. Football NFTs represent items like team jerseys, playing cards, match highlights, and more. Each NFT is unique and cannot be replaced.
NFT football tokens can be purchased on Football NFT marketplaces using cryptocurrency such as Ethereum. The NFT ownership is recorded on the blockchain, making it transparent and secure. The blockchain is a ledger of public records. Football NFT owners can showcase their NFTs on social media or sell them to other collectors.
Football NFTs have introduced a new way for fans to engage with the sport and collect unique pieces from their favorite players and teams. They have also created a new revenue stream for players and teams since they can sell their own NFTs or team up with other organizations to create new NFTs.
What is a Football NFT Marketplace?
A football NFT marketplace refers to a platform where collectors and fans can buy, sell, and trade unique digital collectibles related to football/soccer. The collectibles can be rare game moments, player cards, exclusive merchandise, and more, represented as NFTs on a blockchain network. NFTs ensure that the authenticity and ownership of these collectibles are verified and recorded on a decentralized ledger, making them unique and highly sought after.
NFT marketplaces such as OpenSea and LooksRare have NFTs belonging to various categories such as art, videos, images, etc. However, football NFT marketplaces only feature NFTs related to soccer sport.
What Problems Do Football NFTs Solve?
Football NFTs solve many challenges in the sports industry. Some of these issues include:
#1: Lack of authenticity
Being able to verify the ownership of digital assets is very important. A football NFT provides a secure and trustworthy way of verifying and authenticating the ownership of football collectibles and memorabilia. Each NFT is unique and can be traced to its owner, giving football fans peace of mind when buying the real deal.
#2: Limited Access
NFT football tokens provide fans with access to exclusive experiences and merchandise that would have been otherwise impossible or difficult to access. For example, fans can purchase NFTs representing limited edition merchandise or VIP match experiences, offering them a new way of engaging with football.
#3: Revenue generation
Football NFTs have given players and teams a new way of generating revenue by providing fans with a way to buy and own football collectibles. Players and teams can leverage the popularity of football to monetize their brand and reach new audiences.
#4: Fan Engagement
Football NFTs give fans a way of engaging with football as well as their favorite teams and players. The different types of football NFT tokens provide football fans with a new way of taking part in soccer and expressing their interest in the sport.
#5: Liquidity
A Football NFT marketplace creates a platform for buying, selling, and trading unique digital collectibles, increasing the market liquidity and allowing the owners to easily make money from their assets.
How Does a Football NFT Marketplace Work?
A football NFT marketplace works as follows:
Creation of NFTs
Football NFTs are at the center of a football NFT marketplace, and they can be created by players, teams, clubs, or fans, and they represent unique items related to soccer. For example, a football team can create an NFT representing a player's game-winning goal, or a soccer fan may create an NFT representing a VIP experience at a match. Note that football NFTs are stored on the blockchain, which is a transparent and secure ledger where all transactions are recorded.
Digital Wallets
After NFTs have been created, fans can buy them using digital wallets. These are virtual assets for storing NFTs and other digital assets.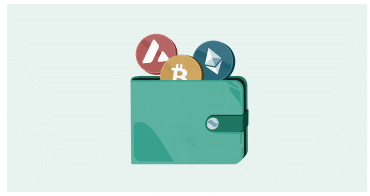 Digital wallets allow fans to manage their NFTs and run transactions on a Football NFT marketplace. You have several options when it comes to choosing a digital wallet. Some of the common options are MetaMask, WalletConnect, Coinbase Wallet, etc.
Listing and Trading NFTs
Fans can list their NFTs for sale on the football NFT marketplace where they can be bought by other fans. Football NFT marketplaces use smart contracts to enforce rules and regulations of the platform, like handling disputes and the conditions for buying and selling NFTs. Smart contracts make transactions transparent and secure and eliminate the need for intermediaries when running transactions.
Discovering NFTs
A football NFT marketplace comes with tools for searching and browsing through NFTs like filters for teams, players, and NFT types. With such, fans can quickly discover the NFTs they are interested in and track the changes in the value of their assets.
Transparent and Secure Transactions
A football NFT marketplace facilitates transparent and secure transactions using the blockchain and smart contracts. The blockchain provides a secure and transparent ledger for recording transactions, while smart contracts create and enforce the rules and regulations of the marketplace. This reduces the risk and costs of running NFT transactions, giving fans peace of mind.
What Types of NFTs can be minted on a Football NFT Marketplace?
There are a wide variety of football NFTs that can be minted on an NFT football marketplace. The following are the common types of NFTs to expect in a football NFT marketplace:
Player Cards 
Player cards represent individual football players digitally. They contain information about a player's history, stats, achievements, videos, and images. Fans can purchase and trade the player cards on the football NFT marketplace, or use them to take part in virtual games and tournaments.
Game-Winning Goals Football NFTs
Football fans can buy and trade football NFTs representing game-winning goals scored by their favorite players. The NFTs can feature video highlights of the goal or information about a team, player, or match.
Exclusive Experiences
Soccer fans can also purchase football NFTs representing exclusive experiences related to football such as behind-the-scenes tours, meet-and-greet with players, and VIP match experiences. Such NFTs give fans unique and memorable moments to share with others.
Digital Collectibles
Football NFT marketplaces also offer digital collectibles like trading cards, virtual stickers, and other virtual items that are collectible and tradeable. Such NFTs give fans a new way of engaging with football. They also provide teams and players with a new revenue stream.
Limited Edition Merchandise
Football NFT marketplaces also provide limited edition merchandise NFTs such as boots, autographed jerseys, and other collectible items. Such NFTs can allow fans to own rare and valuable digital assets representing football history.
Examples of Football NFT Projects
Sorare is a good example of a football NFT project. It is a football card trading game in which players can collect and trade digital cards belonging to at least 280 professional football clubs.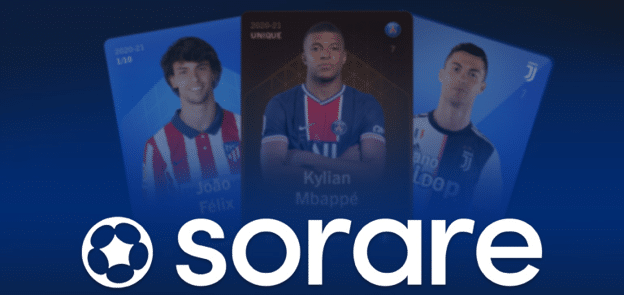 The partnership between LaLiga and Dapper Labs is another example of a football NFT project. The partnership has led to the creation of official football NFT collectible highlights of memorable events in the league.
Many NFT marketplaces for football collectibles have also been launched. Fanz for example is a blockchain-based platform providing a gateway to gaming, NFTs, and governance. Topps is an online platform for licensed football collectibles, and the platform has become very popular with its official Bundesliga NFT series. Shirtum is also a football NFT marketplace that allows fans to own a piece of their favorite player's match-won shirts as NFTs.
These NFT projects highlight the growing popularity of Football NFTs and provide fans with a new and exciting way of engaging with the sport. Whether it is through collecting, gaming, or owning a piece of history, Football NFT tokens are changing the way football fans experience the sport. As football NFTs increasingly become popular, many other football NFT projects are expected to be unveiled in the industry.
Buy and Sell NFTs for a Profit
You can grow your crypto earnings by buying NFTs and selling them for a profit. NFTCrypto.io has made this even easier for you via their NFT signals trading system. They find profitable flips in the NFT market and share the signal with you in real-time. Join NFT Signals now and become a successful NFT trader. The platform users have so far earned a total group profit of over $1 Billion.