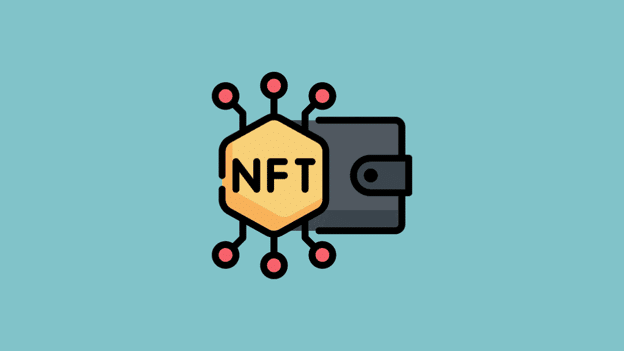 The popularity of Non-Fungible Tokens (NFTs) has been rising over recent years. NFTs act as verifiable proof of ownership and authenticity on the blockchain. They can represent both digital and real-world items such as artworks, property rights, real estate, and individual identities. However, before collecting or investing in NFTs, you will need an NFT wallet.
There are many NFT wallets in the NFT space, and these operate differently. The choice of your NFT wallet can change your NFT trading experience significantly. In this article, we help you learn how to choose the best NFT wallet when trading NFTs.
What are NFT Wallets?
An NFT wallet is a crypto wallet that supports the blockchain protocol on which NFTs are built. The NFT wallet should support the cryptocurrency that is used for purchasing the NFT. NFT wallets provide a safe way of managing, buying, and selling NFTs.
Why is it Important to Store NFT in an NFT Wallet?
NFTs are high-valuable, rare assets that have attracted the attention of many investors, including celebrities. These investors have become targets for hackers seeking to steal their digital assets or credit card information to purchase more NFTs.
Early this year, for instance, several hack attacks targeting NFT owners happened, resulting in the loss of millions of dollars. Azuki's Twitter account was hacked in January, resulting in a loss of $758k within 30 minutes. Famous Web3 builders also lost Bored Apes, CryptoPunks, and other blue-chip NFTs to hackers who managed to compromise their NFT wallets.
NFT marketplaces have also been victims of scam attacks. The OpenSea Stolen Ape Policy was for example exploited by scammers in January to sell Bored Ape Yacht Club NFTs. The Nifty Gateway NFT marketplace has also lost digital assets worth thousands of dollars to hackers.
Such occurrences are a clear indication of why NFTs should be stored safely. An NFT wallet provides an NFT owner with a secure way of storing their NFTs. Each NFT wallet has a private key without which you can't access the NFTs stored in it. NFT wallet owners should not share their private keys with anyone.
Types of NFT Wallets
There are three common ways of storing NFTs. They include the following:
#1: Software Wallets
Software NFT wallets store NFTs online, and they are easy to set up for both newbie and non-techie users. They have user-friendly user interfaces, making them the most common way of storing NFTs.
There are plenty of choices when it comes to software NFT wallets, with most of them providing mobile and web versions.
A software wallet such as MetaMask provides a standard way of securing your NFTs. The MetaMask NFT wallet is available as a Chrome application only, and it encrypts transactions using a password and a 12-24 word seed phrase. The wallet supports Ethereum and DeFi.
Other examples of NFT software wallets are Coinbase Wallet and WalletConnect. However, since they are online solutions, they are vulnerable to hacker attacks.
#2: Interplanetary File System (IPFS)
An IPFS refers to a peer-to-peer hypermedia protocol that enables users to store their decentralized NFTs off-chain, reducing the chances of being hacked.
IPFS uses content-based addressing rather than the standard location-based addressing to change how information is distributed across the world. After adding your file to IPFS, it is broken into smaller pieces, cryptographically hashed, and assigned a unique fingerprint known as a content identifier (CID).
Content identifiers are hashes that are directly connected to an NFT rather than an HTTP link that can be changed and hacked, improving the security of the NFT.
#3: Cold Storage Hardware Wallet
An NFT holder seeking to improve the security of the digital asset substantially should consider getting a hardware NFT wallet that allows for offline (cold) storage. With such an NFT wallet, the private keys for accessing the digital asset will be stored in an unhackable wallet device rather than on the web where they are more vulnerable to hacker attacks.
A hardware NFTs wallet provides increased security by enabling two-factor (2FA) authentication. You cannot hack and steal the content without having physical access to the NFT wallet device.
Top 6 Best NFT Wallets
The best NFTs wallet for you will depend on many factors, including the desired level of security, your level of experience, and the types of tokens you want to store. However, some NFT wallets stand out above the rest. The following are the top 6 best NFT wallets that you can consider today:
#1: MetaMask- Best NFT Wallet with a Clean, Simple User Interface
MetaMask was launched in 2016, and it is known for its simple user interface. It is a non-custodial NFT wallet, which has enabled it to generate more than 21 million monthly users.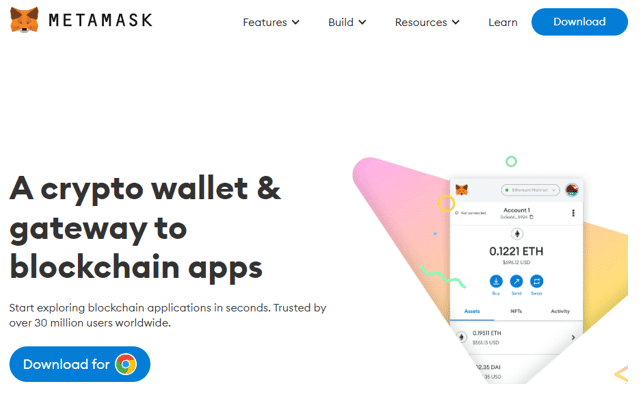 One of the key features of MetaMask is that it allows users to send and receive tokens and NFTs anonymously and in a secure setting. MetaMask is also a very versatile NFT wallet, supporting more than 450,000 ERC-20 tokens and NFTs from OpenSea.
MetaMask users can access their NFT wallets via desktop, web, and smartphone applications available for both iOS and Android. The MetaMask NFT wallet is also compatible with many NFT marketplaces and Web3 sites within a few clicks.
MetaMask users can set up multiple addresses to store NFTs on a different address from crypto tokens. They can also set up individual addresses for each NFT purchase.
#2: Trust Wallet- Best NFT Wallet for Simple Trading
Next on our list of the best NFT wallets is Trust Wallet. It is an open-source, decentralized platform with more than 5 million active users and has some compelling features for storing and trading NFTs.
The NFT wallet has an easy-to-navigate, sleek user interface, making it one of the best NFT wallets for beginners. Trust Wallet users also have access to more than 1,600,000 crypto assets, including curated decentralized applications.
The NFT wallet has a dedicated NFTs section that gives you one-click access to top NFT marketplaces such as OpenSea, Axie Infinity, and others. It also has flexible rates, making it one of the top NFT wallets.
#3: XDEFI Wallet- Top NFT Wallet in DeFi Space
XDEFI is a new NFT wallet introduced to the DeFi space. It is a popular NFT wallet because of its multi-chain support, enabling users to store NFTs from 5 different blockchains. These blockchains include Ethereum, BNB Smart Chain, Avalanche, Polygon, and Terra.
Other than the NFT functionality, XDEFI users can exchange, trade, and store over 9,000 coins across multiple blockchains.
The multi-chain blockchain feature of the XDEFI NFT wallet makes it an ideal wallet for NFT traders seeking to invest in many blockchain networks as a way of diversifying their portfolios.
#4: Coinbase Wallet- Best Overall NFT Wallet
Coinbase is a popular platform for buying and selling cryptocurrencies. It also has a non-custodial wallet for storing NFTs. The platform has also launched an NFT marketplace, Coinbase NFT, where users can trade NFTs. Storing your assets in the Coinbase wallet gives you complete control over your crypto.
In 2021, Coinbase launched a browser extension that enables users to buy and sell NFTs across devices as well as interact with other decentralized applications. It has a simple user interface and supports many cryptocurrencies.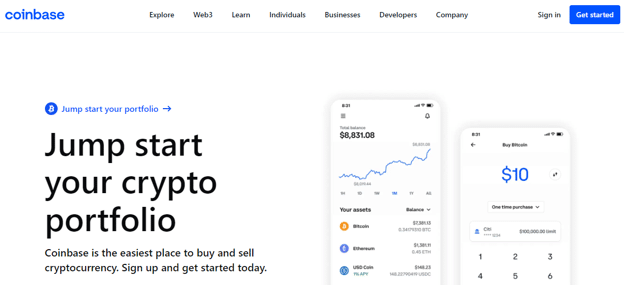 One of the benefits of the Coinbase wallet is that you can transfer tokens using usernames instead of public wallet addresses. It also offers a one-click process to back up your wallet's private keys to protect you from losing your NFTs and funds.
Coinbase is a good NFT wallet if you have just entered the NFT space.
#5: Binance Chain Wallet- An NFT Wallet from Binance Exchange
Binance Chain is the native NFT wallet for the Binance exchange, a popular crypto exchange amongst investors. The NFTs wallet runs on the Binance Smart Chain, but it can also access Ethereum NFTs.
Binance Chain wallet has a simple design, making it easy for users to transfer tokens from the Binance exchange to the wallet's user interface. It is easy for the users to transfer NFTs from the Binance NFT marketplace to the Binance Chain wallet.
It is also easy and free to create an account with the Binance NFT wallet. The platform does not charge any fees for using the DeFi wallet. Binance exchange users can access the wallet using their account details.
Binance Chain Wallet comes as a browser extension, meaning you have to download the browser extension to your PC to use it. You should also note that it is a custodial NFT wallet. This means that Binance can access your account to recover funds.
Buy and Sell NFTs for a Profit
You can grow your crypto earnings by buying NFTs and selling them for a profit. NFTCrypto.io has made this even easier for you via their NFT signals trading system. They find profitable flips in the NFT market and share the signal with you in real-time. Join NFT Signals now and become a successful NFT trader. The platform users have so far earned a total group profit of over $1 Billion.