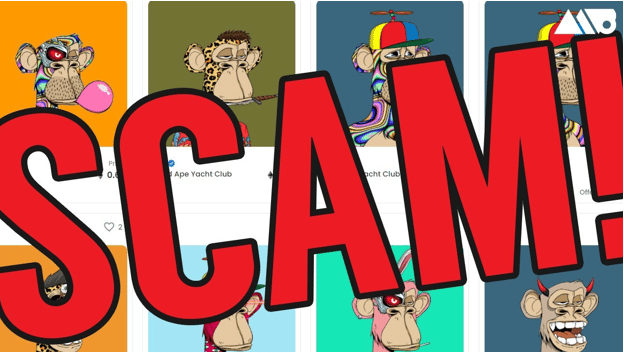 Two famous Web3 builders have lost dozens of high-value NFTs over the last few days after scammers managed to compromise their crypto wallets.
The first victim of the attack was CryptoNovo, who announced on Tuesday via Twitter that he had been hacked. The attacker stole a Bored Ape, three CryptoPunks, a Mutant Ape, two Clone X, and three Meebits NFTs.
16 hours after compromising the security of the crypto wallet, the attacker had sold all the 10 NFTs for 492.66 ETH in total, which translates to about $618,000 at the time of writing. ZachXBT, an online sleuth reveals that the funds were transferred to an account on the ChangeNOW crypto exchange.
The attacker could also have gained access and control over CryptoNovo's Discord account in an attempt to steal more funds from him.
"DO NOT send anything to anyone using my name and account number!" CryptoNovo wrote on Twitter. "The Discord you see below is a fake account."
The other attack had targeted Nikhil Gopalani, the RTFKT chief operating officer. RTFKT is an NFT project currently owned by Nike, the fashion brand. Gopalani stated that his crypto wallet was drained in a crypto scam.
OpenSea data reveals that the attacker used two wallets to drain NFTs worth more than $173,000 from Gopalani's wallet, which included 18 RTKFT Space Pods worth over $6,300, 19 CloneX NFTs worth over $138,000 combined, 11 CryptoKicks ($3,000), 17 Loot Pods ($6,200), 19 RTFKT Animus Eggs ($20,200), and more.
Although it is not clear how the attack happened, a comment from Samuel Cardillo, RTFKT CTO, suggests that Gopalani could have revealed his confidential information to a hacker who was posing as a representative from Apple.
"For legal purposes, we won't be able to go into deeper details until further notice," said Cardillo in response to the hack.
"All I can say is: be aware that companies such as Microsoft, and Apple, will never ask you for your password, your private key, or any other forms of private information via phone or emails."
Buy and Sell NFTs for a Profit
You can grow your crypto earnings by buying cheap NFTs and selling them for a profit. NFTCrypto.io has made this even easier for you via their NFT trading signal system. They find profitable flips in the NFT market and share the signal with you in real time. Join NFT Signals now and become a successful NFT trader. The platform users have so far earned a total group profit of over $700M.