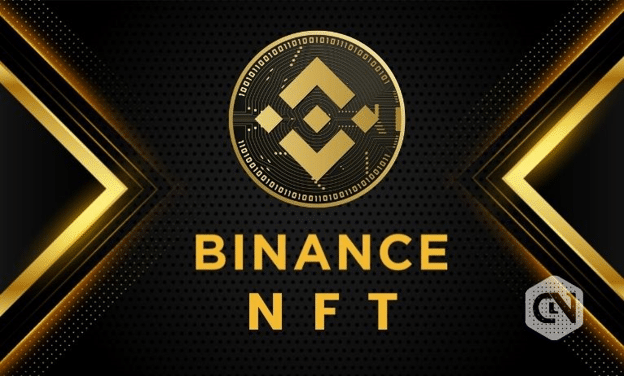 Binance NFT, the NFT (Non-Fungible Token) arm of the Binance crypto exchange, has announced the addition of the Polygon blockchain network to the list of supported blockchains in its NFT marketplace. This is one of the latest moves by Binance to expand the NFT ecosystem within its community and enable users to trade NFTs on different blockchains such as BNB Smart Chain, Ethereum, and now Polygon using their Binance accounts.
However, Binance is still strict when it comes to its NFT listings since not all NFT collections are currently listed on the marketplace. Binance has clarified that only selected ERC-721 NFT collections on the Polygon blockchain are currently available on the platform, but more collections will be integrated with time.
Binance NFT tightened its NFT listing rules in January, delisting NFTs with a trading volume of below $1,000 and limiting the number of NFTs that an artist can mint daily. Binance also reviews NFT listings regularly and recommends those not qualified be removed from the marketplace.
Other than expanding its NFT marketplace, Binance is also exploring ways to use Artificial Intelligence in Web3. On March 2, Changpeng Zhao, the Binance CEO, announced the launch of Bicasso, an NFT generator powered by Artificial Intelligence that created 10,000 NFTs within 2.5 hours. This is a great move that shows that Binance is exploring the use of AI in the NFT space.
The move by Binance NFT to include Polygon in its supported blockchains is a major step towards expanding the NFT ecosystem within the Binance community. The platform's strict approach towards listing NFTs on its marketplace shows its commitment to maintaining high-quality standards and ensuring that only the top NFT collections are made available to its users. After venturing into AI-powered NFTs, Binance has shown its interest in exploring new technologies and pushing the technologies of the possibilities in the Web3 space.
Buy and Sell NFTs for a Profit
You can grow your crypto earnings by buying cheap NFTs and selling them for a profit. NFTCrypto.io has made this even easier for you via their NFT trading signal system. They find profitable flips in the NFT market and share the signal with you in real-time. Join NFT Signals now and become a successful NFT trader. The platform users have so far earned a total group profit of over $1 Billion.