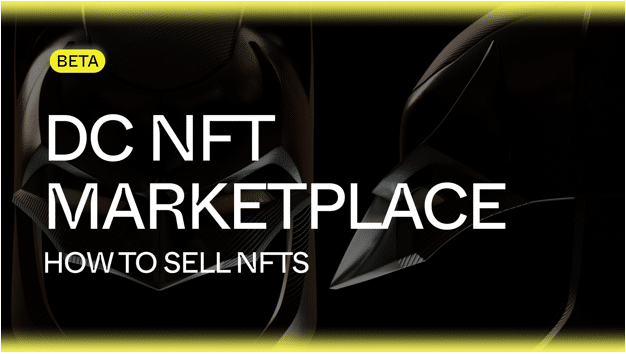 In May 2022, DC Comics launched a standalone NFT marketplace for buying, selling, and trading DC Comics NFTs. The first projects have already been listed on the DC NFT marketplace. Users can now buy artworks from the "DC Bat Cowl," "DC FanDome 2021," "Gotham City Knightwatch District Sigil" collections, and "AMC The Batman" posters.
The company introduced the Beta version of the NFT marketplace based on The Palm ecosystem. In this article, we discuss the DC NFT marketplace in detail, including how to sell DC NFTs.
What are NFTs?
An NFT (Non-Fungible Token) is a cryptographic asset stored on the blockchain that represents a unique and intangible digital asset such as a photo, a piece of art, a tweet, or an in-game collectible that cannot be replaced with other assets because of its exceptional properties. Each NFT is unique and has a limited supply and is not interchangeable, and it can act as a proof of ownership or authenticity, the major reason artists are considering learning how to create NFT.
Non-fungible tokens are distinguished from each other by metadata and unique identifiers like a barcode. The information that makes up the asset is called metadata. With metadata, users can buy and sell assets based on their metadata rather than the entire asset.
The goal of NFTs is to replicate the tangible attributes of physical objects such as scarcity, uniqueness, and proof of ownership. Fungible goods on the other hand can be exchanged because they are characterized by their worth, not unique features.
What is the DC NFT Marketplace?
The DC NFT marketplace Beta is the official NFT marketplace for buying and selling DC NFTs. The platform allows comic fans across the world to buy and sell official DC NFTs among themselves. The users can buy and sell various tokens including DC FanDome 2021 NFTs, the DC Bat Cowl Collection, AMC 'The Batman' Posters, Gotham City Knightwatch District Sigil NFTs, and others to be announced.
The DC NFT marketplace is a destination with plans to use some NFTs such as Batman Bat Cowl NFTs to vote on characters and storylines in future comics. It will also offer its users rewards and access to future DC NFT collections.
How to Sell DC NFT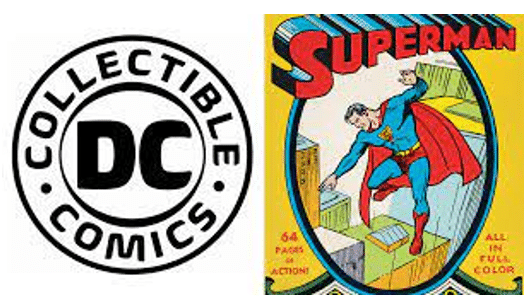 The following are the steps on how to sell DC NFT:
Step 1: Review the DC NFT Marketplace Beta Conditions
A beta release of software is a pre-release that is given to a large group of users to try under real-life situations. A beta version first goes through the initial testing in-house, although it may not have some features. The beta version of the DC NFT universe doesn't have some features, but they will be implemented soon.
If you don't see your country in the list for identity verification, it means that the DC NFT marketplace is currently unable to provide you with services.
Currently, NFTs cannot be transferred across different accounts without selling the NFT on the secondary marketplace.
Step 2: Log in to the DC NFT Marketplace
You can now log in to the marketplace to sell DC NFT. Simply click the LOGIN button at the top-right corner. If you don't have a DC NFT marketplace account, you must create one by clicking the SIGNUP button.

You must be 13 years or older to sign up for a DC NFT marketplace account. You will be required to provide your email address, desired username, and password to sign up for an account. A verification email will be sent to your email address. It is after verification that you will be able to log in to your DC NFT marketplace account.
This process may take some minutes to complete because of high traffic and demand.
Step 3: Choose DC NFT to List for Sale
Once logged in to your DC NFT marketplace account, click the "My Collection" tab from the menu. A page will the list of your collections will be opened. Click the DC NFT that you want to sell. Next, click the "Sell NFT" button to sell DC NFT.
Step 4: Verify your Identity
If you have not verified your identity, you will be required to do so to sell DC NFT. The purpose of the verification is to ensure compliance with the available financial laws and protect NFT collectors from NFT scams. You must pass the identity verification process to list NFTs for sale on the DC NFT marketplace, unlock a daily card purchase limit of $10,000, and buy Credits.
The identity verification process will involve:
Filling out a form with your details including your legal name and date of birth.
Take a picture of the front side of your government-issued ID.
Take a selfie to ensure you match your ID.
After submitting your documents, the verification process will take some minutes to complete but it can take up to a few hours during times of high traffic. Once the process completes, you will receive the verification results in your email.
Step 5: Confirm your Listing
Enter the price for which you desire to sell the DC NFT, click "Continue" then "Confirm Listing." The DC NFT marketplace charges a royalty fee of 10% on all NFT sales on the secondary marketplace. This means that if you, for example, sell DC NFT for $50, $5 will be deducted from the proceeds of the sale. So, you will receive a total payout of $45 worth of credits in your Credit Balance.
Once you've confirmed your listing, you will receive a notification stating that "Your NFT will be listed on the marketplace shortly." You will also see an icon on your NFT that reads "listing in progress." The status can appear for between seconds to several minutes depending on the level of traffic on the blockchain network. Once your DC NFT is listed for sale, the status will change to "On Sale."
Step 6: View your Listing
Once the status of the NFT changes to "On Sale," it will be available on the DC NFT marketplace for purchase by other users. You will receive an email once your DC NFT is sold.
Note that you can't change the details of an already listed DC NFT. To change the listed price of the NFT, you must remove it from your listing and create a new one.
The proceeds from your NFT sale will be in the form of a Credit Balance. Your Credit Balance reflects the dollar value of the purchases you can make on the DC NFT marketplace. You can view your Credit Balance in "Account Details" under your username.
Buy and Sell NFTs for a Profit
You can grow your crypto earnings by buying NFTs and selling them for a profit. NFTCrypto.io has made this even easier for you via their NFT signals trading system. They find profitable flips in the NFT market and share the signal with you in real-time. Join NFT Signals now and become a successful NFT trader. The platform users have so far earned a total group profit of over $1 Billion.