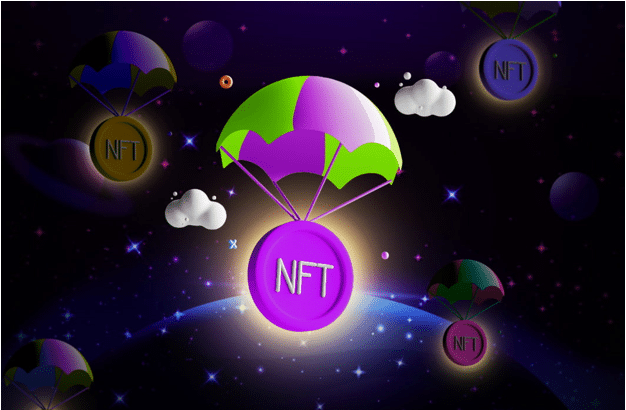 Non-Fungible Tokens (NFTs) have taken both the crypto and the art industries by storm. Owning an NFT comes with many benefits, including getting a digital status and a form of investment. Most people desire to own NFT art, but where and how can you find it? NFT creators use NFT drops to release new NFT collections into the market. In this article, we discuss the NFT drops this week that you should not miss.
What is NFT Drop?
An NFT drop is a time-limited event in which an NFT creator releases a limited number of NFTs to the public. An NFT refers to a unique digital asset stored on the blockchain that represents the ownership of a digital asset. Each NFT is unique and cannot be reproduced. This makes them ideal for authenticating the ownership of digital assets. An NFT can represent art, tweet, image, video, audio, etc.
NFT drops generate huge excitement and demand among investors and collectors due to their scarcity and exclusivity. NFT drops are characterized by the following features:
#1: Limited Supply
NFT drops have a pre-determined limited supply of digital assets, which creates scarcity and drives up their demand. When an NFT drop expires, collectors can only purchase the NFTs from secondary NFT marketplaces. In most cases, this comes at an increased price, hence, collectors rush to grab these digital assets during the drop.
#2: Exclusivity
NFT drops offer access to unique digital assets with great demand. These digital assets cannot be reproduced or replicated.
#3: Time-Limited Availability
NFT drops only run for a specific duration, creating a sense of urgency among investors and a time-sensitive buying opportunity.
Benefits of NFT Drops
Several benefits come with taking part in an NFT drop. These include the following:
#1: Community Engagement
NFT drops give collectors a sense of community and shared experiences, allowing them to collaborate and network with others.
#2: Investment
NFTs are sold at lower prices during a drop. In most cases, the value of an NFT jumps after the NFT drop. This means that you can earn significant returns by participating in a successful NFT drop. You can resale the NFT at a higher price on secondary NFT marketplaces.
#3: Access to exclusive content
NFTs are unique and rare digital assets. That is what an NFT drop helps you to acquire. Being an NFT holder comes with several benefits such as exclusive access to clubs and communities.
Where to Find Upcoming NFT Drops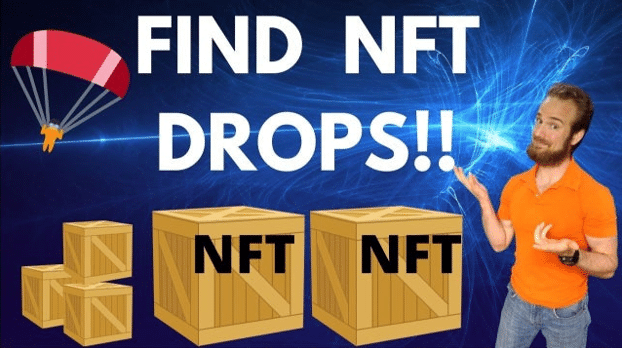 The following are the best places to find upcoming NFT drops this week:
#1: NFT marketplaces
You can easily find upcoming NFT drops on NFT marketplaces. NFT marketplaces put upcoming NFT projects in a specific section where users can filter through to catch NFT drops using different criteria such as category, blockchain, and more.
NFT marketplaces are in different shapes and sizes. Mass NFT marketplaces host a wide range of NFT collections about sports, digital art, trading cards, and virtual reality. Examples of such NFT marketplaces include OpenSea, Nifty Gateway, Rarible, and others.
#2: Social media
Most NFT projects use Twitter as the primary channel of communication. This makes Twitter a good place to catch NFT drops this week. You can also find upcoming NFT drops on other social media platforms like Instagram, Facebook, YouTube, LinkedIn, and others. Follow influential people in the NFT space to be receiving regular updates about the NFT upcoming drops.
#3: Instant Messaging Channels
You can find NFT drops this week on instant messaging platforms such as Discord and Telegram. People on these platforms talk about free upcoming NFT drops and NFT drops with low floor prices. However, some NFT drops promise what is too good to be true, hence, you must be keen to avoid falling for NFT scams.
#4: NFT Drop Calendar
An NFT drop calendar will keep you updated about new and upcoming NFT drops today. The NFT calendars show the date and time for each NFT drop, as well as the countdown that can help you know the number of items that are remaining for the collection to be removed online. A good NFT drop calendar allows users to filter by free NFTs.
NFT Drops this Week
The following are the upcoming NFT drops this week that you should not miss:
#1: DoItDoge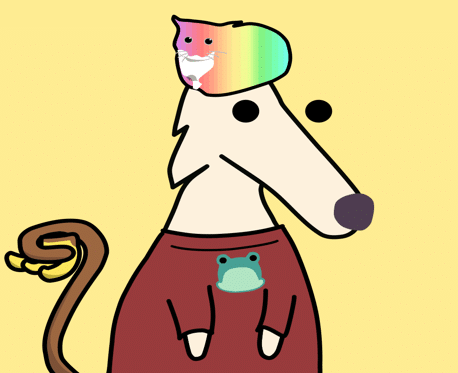 DoItDoge is a community-powered cryptocurrency meant to help everyone. The goal of the project is to build a community with DAOs, launch a fashion brand, create a Metaverse with NFTs, and offer an innovative payment method. The NFT drops this week on Friday and you can catch it on the OpenSea NFT marketplace. The NFT creator will be giving away $10,000 in ETH to 1 random DoItDoge NFT holder. You only have to hold a DoItDoge. The winner will be picked after DoItDoge NFT reveal. This upcoming NFT drop will end on June 06.
#2: Baby From 90's
Baby From 90's is one of the upcoming NFT drops not to miss out on this week. The collection will drop on June 02 on the Nifty Gateway NFT marketplace.
The collection was created by an artist living in Istanbul. The artist has opened 15 solo exhibitions in the country so far and has now joined the world of NFTs. Each NFT features a story of each of the artist's works. Thus, the artist tells her stories using NFTs. The NFT project runs on the Ethereum blockchain.
#3: Voyage to Unknown
A digital artwork that conveys a message of hope and fresh starts. Its main feature is a hot air balloon symbolizing ascension, evolution, and the bravery involved in embarking on a new journey.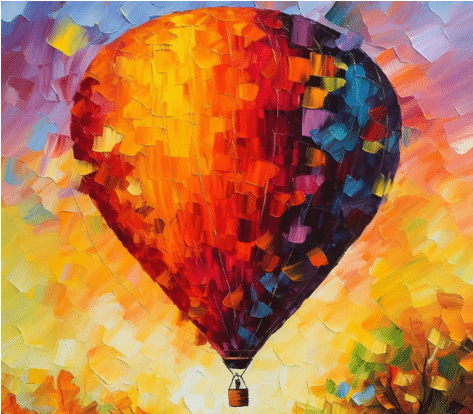 Lying beneath the balloon are silhouettes of houses and trees that represent stability and the comforting familiarity of home. However, as the balloon ascends, these elements are left behind, underscoring the necessary step of venturing beyond one's comfort zone to facilitate growth and the discovery of new horizons.
This upcoming NFT drops on Saturday, June 03 on the OpenSea NFT marketplace. The collection runs on the Ethereum blockchain.
#4: Floral Symphony
Floral Symphony is a work of art born from adoration for nature. The creator sought to capture the multifaceted and vibrant essence of the floral kingdom that uses vivid colors, rich in exotic nuances.
The NFT art features flowers of different sizes and colors that intertwine in a seemingly chaotic mosaic, but one that is imbued with harmony, where each expresses its unique form and characteristics. Some of the flowers have an almost alien appearance, with their shapes and colors challenging the conventional idea of how they should appear. The NFT collection is a tribute to the complexity and intrinsic beauty of nature.
The NFT drops this week on Sunday 04 on the OpenSea NFT marketplace.
#5: Midnight Talks
Midnight Talks' by Web3 Berlin is a generative art NFT project that is aesthetically pleasing and provides exclusive services at the Web3 Berlin conference and other future events.
The project is a tribute to networking, a powerful tool in Web3, and life in general. Many wonderful collaborations, projects, and ground-breaking solutions have started with a simple cup of coffee.  Many more can emerge from events at restaurants, meetings, or simple chats on the streets. Human creativity is very powerful and anything can happen when like-minded partners engage in a conversation.
This upcoming NFT drops on June 02 and runs up to June 08.
#6: Puffy Eyes

The Puffy Eyes NFT project comprises 1000 cute creatures stored on the Ethereum network, with connections to the GameFi and Toy industries. The NFT project promises those who invest in the creatures will become millionaires in the long run.
Everything is possible in the Puffy Eyes universe. You can use the creature you purchase to host parties with your friends in a cave, house, or another location, chat, trade your creatures, and make money with the special Token issued by Puffy Eyes.
This NFT upcoming drops this week on Friday 02 and runs up to June 09.
#07: Chibi Empire
The Chibi Empire NFT project comprises 5000 adorable Chibi characters stored on the Ethereum blockchain, each with its distinctive personality and charm. Being a holder of these characters comes with many utilities. You can stake your Chibis to earn exclusive rewards. You will also be able to own $KINK, the native token of the platform. Chibi owners have access to Quest Board, a cutting-edge freelance hiring application that is exclusive to Chibi Empire NFT holders. The app helps you to connect with talented artists and developers within the community.
The Chibi Empire's upcoming NFT drops this week on June 03 and the drop runs up to June 10.
Buy and Sell NFTs for a Profit
You can grow your crypto earnings by buying NFTs and selling them for a profit. NFTCrypto.io has made this even easier for you via their NFT signals trading system. They find profitable flips in the NFT market and share the signal with you in real time. Join NFT Signals now and become a successful NFT trader. The platform users have so far earned a total group profit of over $1 Billion.