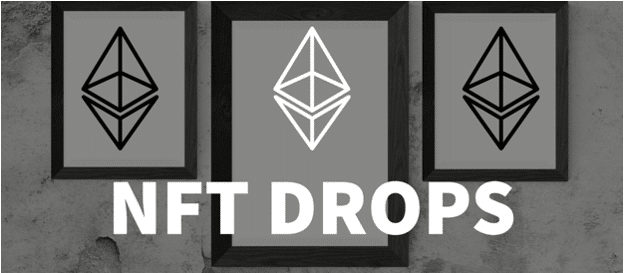 Non-Fungible Tokens (NFTs) are increasingly becoming popular in the crypto space. They have introduced a new way of owning and selling art online using blockchain technology. As the crypto community continues to discover new use cases for NFTs, the demand for NFTs is also rising. One of the best ways to never miss the opportunity of grabbing new NFTs in the market is by staying up-to-date with NFT drops today. In this blog, we discuss the new NFT drops today that you should not miss.
What is NFT Drop?
An NFT drop refers to a time-limited event in which a creator releases a limited number of unique digital assets to the public. It creates great excitement and demand among collectors and investors due to the scarcity of digital assets.
An NFT drop is organized by the creator or artist behind the NFT collection, and it may be done on a website or platform specifically meant for buying and selling NFTs. NFT drops differ in terms of supply (collection size), price of items, and NFT rarity. In an NFT drop, some NFT collections, especially those from top artists and companies, are sold, but some NFTs can be claimed for free in an NFT drop.
The following are the characteristics of NFT drops:
#1: Limited Supply
An NFT drop only offers a limited supply of digital assets. This creates scarcity and drives the demand for assets up. Once all the digital assets are sold out, you can only buy them from secondary NFT marketplaces.
#2: Time-Limited Availability
NFT drops only run for a limited duration, creating a sense of urgency among collectors. This also creates a time-sensitive buying opportunity.
#3: Exclusivity
NFTs are at the core of an NFT drop. This means that an NFT drop gives collectors access to unique and highly sought-after digital assets that cannot be duplicated.
Why Take Park in an NFT Drop Today?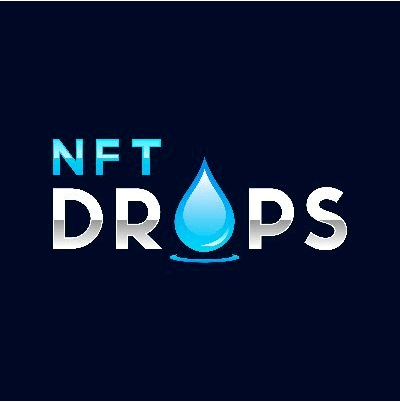 Taking part in an NFT drop comes with the following benefits:
#1: Investment
By taking part early in a successful NFT drop, you can earn significant returns on investment if the value of the asset in question appreciates over time. You can resale the NFT at a higher price on secondary NFT marketplaces.
#2: Access to exclusive content
An NFT drop helps you to own exclusive and rare digital assets with significant value. NFT holders enjoy several benefits such as exclusive access to clubs and communities.
#3: Community Engagement
NFT drops create a sense of community and shared experiences among collectors, giving them opportunities for collaboration and networking.
Where Can I Find New NFT Drops Today?
The following are the best places to find new NFT drops today:
#1: NFT marketplaces
One of the ways to discover new NFT drops today is on NFT marketplaces. NFT marketplaces put upcoming NFT projects in a specific section where users can filter through to catch NFT drops for today using criteria such as category, the blockchain they are stored, and more.
NFT marketplaces are in different shapes and sizes. Mass NFT marketplaces host a wide range of NFT collections about sports, digital art, trading cards, and virtual reality. Examples of such NFT marketplaces include OpenSea, Nifty Gateway, Rarible, and others.
#2: Social media
Twitter is the primary channel of communication for most NFT projects. Thus, Twitter is a good place to find your best NFT drop today. You can also find new NFT drops today on other social media platforms like Instagram, Facebook, YouTube, LinkedIn, and others. After visiting these platforms, follow influential people in the NFT space. This will keep you updated about new NFT drops.
#3: Instant Messaging Channels
Instant messaging services like Discord and Telegram are good platforms to find an NFT drop today. You will find people talking about free NFT drops today and NFT drops with low floor prices. However, some NFT drops promise what is too good to be true, hence, you must be keen to avoid falling for NFT scams.
#4: NFT Drop Calendar
An NFT drop calendar will keep you updated about new and upcoming NFT drops today. The NFT calendars show the date and time for each NFT drop, as well as the countdown that can help you know the number of items that are remaining for the collection to be removed online. A good NFT drop calendar allows users to filter by free NFTs.
NFT Drops Today
The following are the top NFT drops today that you can't afford to miss:
#1: Portal Fantasy
Portal Fantasy comes first in our list of top NFT drops today. It is a pixel adventure RPG game driven by an epic story arc.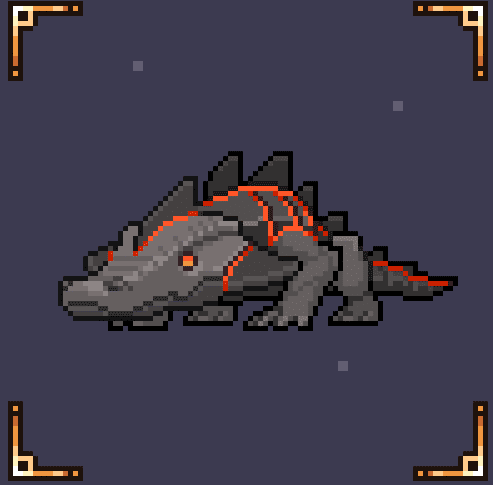 Once the gameplay begins, you'll enter a tale complete with a cast of brave Heroes and Architects with endless questing opportunities. You can befriend, raise, and fight alongside Porbles while exploring the different worlds as a hero. You can also design and create worlds to be entered by other players on their journey as an Architect. The NFT drops today May 30, and the drop ends on June 01. The NFT runs on the Polygon blockchain.
#2: Mr. Puf-Puf
Mr. Puf-puf is the new NFT drop today to help you get through the boring weekdays. The NFT drops today May 30 and runs up to June 6 and you can catch it on the OpenSea NFT marketplace.
The NFT's story is based on a character named Mr. Puf-puf who was cool, fashionable, and loved going to parties. Every weekend, Mr. Puf-puf would dress up in his trendiest clothes and hit the town. His fashion sense was unmatched, and he always made sure to stand out in a crowd. He was known in the hottest clubs and parties.
One night, at a party, Mr. Puf-puf met Miss Far-far, who was a bit shy and reserved and asked her to dance. After that night, Mr. Puf-puf and Miss Far-far started dating. Mr. Puf-puf later realized that true happiness comes from having a balance in life. That although being cool and fashionable is great, true happiness comes from being true to yourself and balancing the different aspects of your life.
#3: Spookie Souls
This NFT drops on the OpenSea NFT marketplace on May 31 and the drop runs up to June 26. Spookie Souls is based on adorable digital souls hidden deep within the blockchain realms that were unknown to mankind. These digital souls have been around since the invention of the blockchain.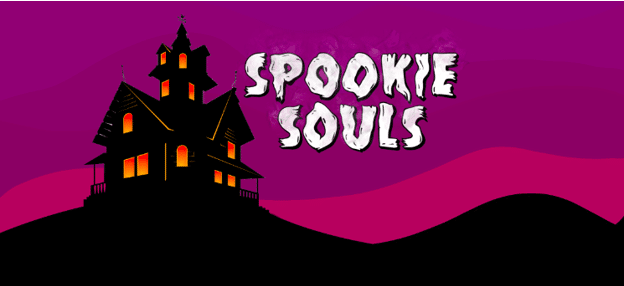 They have the power to bless those who own them with good fortune since they can see and access places humans cannot.
#4: AniME
AniME is one of the best NFT drops today. The NFT drop runs up to June 07 and you can grab your NFT on the NFT marketplace.
AniME is a collection of 10,000 intricately crafted 3D NFTs meant to give users the ultimate experience of creating their anime characters. The digital collectible was created by Odasea, and it introduces a new standard of customization and interactivity in the NFT world. Users can use Odasea's decentralized application (dApp) to create their own unique AniME characters.
#5: Safari Surfers
Safari Surfers is a generative art series created by world-renowned artist Jonas Claesson. The collection combines the wonder of animals with the magic of the ocean and was minted on the Ethereum blockchain. The NFT drops today May 30.
#6: Bittersweet Poison By Christoph
This NFT drop today begins at 6:30 pm ET and runs up to June 06. You can grab an NFT on the Nifty Gateway NFT marketplace.
#7: Crossing Reality Odyssey
The Cross Reality Odyssey NFT drops today May 30 and you can grab a piece at the Nifty Gateway NFT marketplace.
The buyer will receive a physical piece at home after winning the auction. Crossing Reality is the original work with only #9 editions ever minted on the blockchain. This Odyssey special edition is a hand-drawn work over the Fine Print of the original piece. In an originally new art style developed by Lorde which will be a series of physical works in the same style. A special Odyssey Edition is a 1:1 physical piece created from the artist's works.
#8: God Hates Ordinals
You can catch this NFT drop today on the Gamma NFT marketplace. The NFT drop runs up to June 06. The collection runs on the Bitcoin blockchain.
#9: Bullish for Ordinals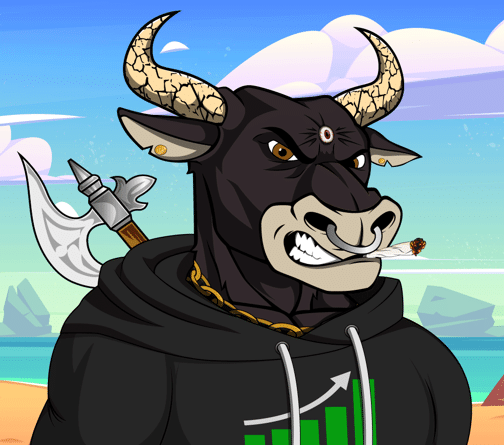 Bullish for Ordinals NFT collection comprises 2500 Bullish Bulls packed with utility by Imaginarium Studios. Some of the utilities offered by the project include a Metaverse platform, revenue share, online gaming, full rights, whale roles / weekly/monthly/ giveaways, and a whitelist of all Imaginarium projects.
#9: DeadJira
DeadJira is another NFT drop today to catch on the Gamma NFT marketplace. The NFT drops today and runs up to June 06.
107 Deadjiras can be imagined as the holy grail of PG collectibles with impressive artwork, early inscription numbers, a super-limited collection, and a historic piece on the BTC chain. PG is among the first established team to inscribe its official ordinals collection.
#10: Region79
Region79 is a collection of 5555 Aliens building GameHub and art studios. It is a gaming design and production studio focused on building innovative web3-based gaming content and experiences. The NFT drops today on the Magic Eden NFT marketplace.
Buy and Sell NFTs for a Profit
You can grow your crypto earnings by buying NFTs and selling them for a profit. NFTCrypto.io has made this even easier for you via their NFT signals trading system. They find profitable flips in the NFT market and share the signal with you in real-time. Join NFT Signals now and become a successful NFT trader. The platform users have so far earned a total group profit of over $1 Billion.