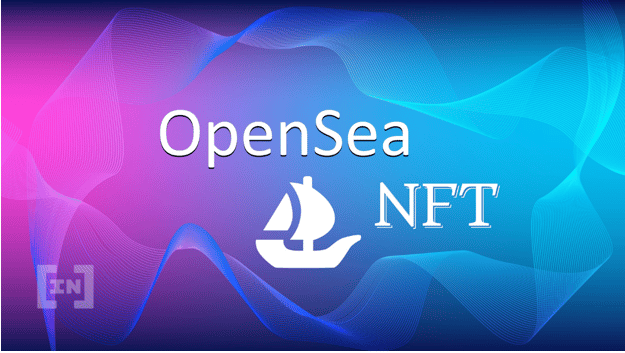 OpenSea is a decentralized, online marketplace for minting, buying, and selling NFTs. NFTs (Non-Fungible Tokens) are unique and collectible digital assets such as avatars, in-game items, art, and trading cards. OpenSea is similar to eBay and Amazon. It is a peer-to-peer platform where users can transact with each other.
The OpenSea marketplace was launched in 2017 by two software engineers namely Alex Atallah and Devin Finzer. The two were impressed by the launch of the CryptoKitties NFT platform and saw great potential in NFTs.
Content creators and digital artists can use the OpenSea marketplace to create NFTs, create custom NFT collections and marketplaces, set token fees, and more. It's worth noting that OpenSea charges some fees to do all the above.
How to Buy NFT on OpenSea
Below are the steps on how to buy NFT on OpenSea:
Step 1: Set up a crypto wallet
You will need a funded crypto wallet to buy OpenSea NFT. Your crypto wallet should also be funded with ETH to buy NFT on the OpenSea marketplace. There are different types of wallets that you can choose, for example, MetaMask, Coinbase, and others.
MetaMask is the most popular type of wallet for NFTs. You can visit metamask.io and install its extension on your web browser. You can then link the wallet to OpenSea. To do so, navigate to the top right bar on OpenSea and click profile. You will be taken to a new page where you will be prompted to connect your wallet. You will also be presented with wallet options, so choose the right one.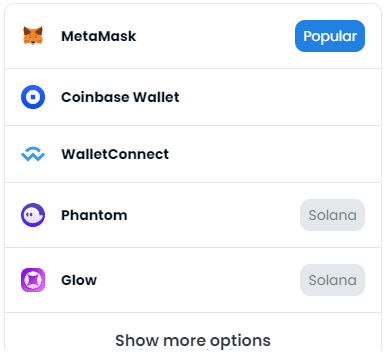 Grant the OpenSea marketplace all the necessary permissions and click the "Sign" button to provide your digital signature.
If your crypto wallet is not funded, buy ETH from cryptocurrency exchanges like Coinbase, Binance, and CoinMarketCap and transfer it to your wallet.
Step 2: Browse the OpenSea NFT Listings
Your goal now should be to find the OpenSea NFT that you want to buy. Simply open the OpenSea profile and click "Explore." You will see thousands of OpenSea NFTs listed for sale.
The top bar allows you to filter the NFTs by Trending, Top, Art, and other features. Battle Infinity is one of the best NFT to buy on OpenSea. Others include Bored Ape Yacht, Decentraland, Lucky Block NFT, and others.

Step 3: Buy the Desired NFT
After finding the OpenSea NFT that you want to have, you can buy it straight away or make an offer. OpenSea NFTs being sold through the auction will have the "Place Bid" option that allows you to place a bid to the NFT owner to inquire about it. It is also possible to see the number of bids that have been placed on such an OpenSea NFT. This should guide you on the amount of money that you can bid for.
On the NFT marketplace, your bid should be 5% higher or more than the previous bid. You can also choose to buy an OpenSea NFT being sold at a fixed price. This means that you will pay the stated NFT price.
Step 4: Buy the NFT
To buy an OpenSea NFT, you should click the "Buy now" button. The NFT details such as its name, collection, and others will be presented. Click the "Confirm Checkout" button.
OpenSea will then load your connected cryptocurrency wallet. The details of the purchase will be shown, including the gas fees and the amount of time it will take to process the transaction.
You can click the "Edit" button to lower the gas fees, but this will reduce the transaction speed.
When you are ready to buy the OpenSea NFT, click "Confirm" and wait for the processing to complete.
If the purchase runs successfully, the OpenSea NFT will be added to your NFT collection and you will be able to find it under your profile.
Next, we will discuss the process of selling NFT on OpenSea.
How to Sell NFT on OpenSea
What if you are considering selling NFT on OpenSea? How do you go about it?
Well, the following are the steps on how to sell NFT on OpenSea:
Step 1: Click the "Sell" button on the top right bar. You will be taken to a page where you can fill in the details of the sale.
Step 2: Choose whether you need to sell the NFT at a fixed price or as a timed auction. You will also be required to choose the currency and set the expiration date for the NFT sale. Note that it is free to list an OpenSea NFT but each sale will attract a fee of 2.5%.
Step 3: Once done with setting the NFT price, click the "List Your NFT" button.
If it's your first time selling NFT on OpenSea, you will be asked to initialize your wallet. You may also be taken through some prompts if the NFT was not created on OpenSea.
OpenSea will ask you to confirm all the NFT details, after which you can post the NFT on the OpenSea marketplace for sale.
That is how to sell NFT on OpenSea.