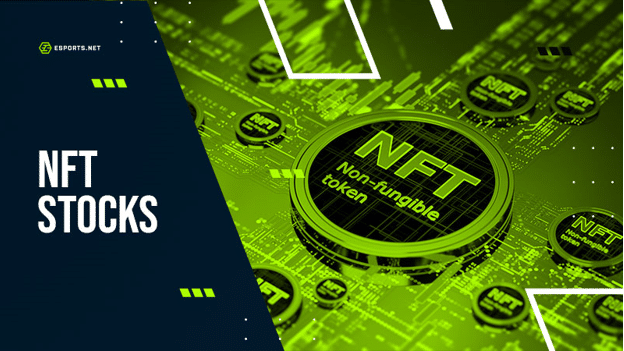 As the NFT industry continues to grow, investing in NFT stocks can be one of the best ways to make money from the billion-dollar industry. However, investing in NFT stocks is different from investing in NFTs. Many of the NFT stocks available to invest in are just starting to wade into NFT waters.
In this article, we have prepared everything you need to learn about NFT stocks, including what they are, the top NFT stocks to invest in, and how to invest in them.
What is an NFT?
An NFT is a non-fungible token.
Non-fungible means one-of-a-kind. And the token can be any form of digitized content. It could be your tweet or a digital mp3 sound byte of you singing. Whatever it is, the token is unique and cannot be copied. The token cannot be replaced.
NFTs have become a popular way of codifying assets. For example, one of the popular NFTs is the app CryptoKitties stored on the Ethereum blockchain, which enabled users to buy and sell digital kittens. One kitten was sold for more than $17,000.
The key to NFTs is they are non-fungible. A fungible asset can be exchanged for another identical item. For example, a Bitcoin coin is fungible because it can be exchanged or traded for another Bitcoin of the same value.
But when an item is non-fungible, it is unique and when traded for something else, you will get a completely different item, worth a different amount.
What is an NFT Stock?
When we talk about investing in NFT Stocks, it's not about investing in NFTs directly. We are referring to companies investing in NFTs themselves, or using the NFT technology indirectly.
NFTs are not only about ape images. They are driven by smart contract technology. NFTs are minted via smart contracts, which assign ownership and manage their transferability when they change ownership.
The smart contracts are in the form of code stored on the blockchain and they only execute when certain conditions are met.
Other than NFTs, smart contracts can automate workflows, such as registering newly purchased vehicles once they are paid for. They can also send notifications from one department to another.
Blockchain Stocks
By blockchain stocks, we refer to stocks connected to the emerging theme of the blockchain. But, what is the blockchain?
The blockchain is a decentralized ledger of public records. It consists of "blocks" that get filled with data. Once a block is filled with data, it closes up and links up to the previous block. The chain then forms the blockchain.
The blockchain is the technology that powers cryptocurrencies. Some cryptocurrencies have their respective blockchains.
NFTs are powered by the same technology that powers cryptocurrencies. However, NFTs differ from cryptocurrencies in that assets like Bitcoin are interchangeable. This means you can't tell the difference between one Bitcoin from another. NFTs on the other hand are unique. My NFT will look different from yours.
That is why NFTs sound similar to "real" or physical art. There are no identical original prints.
When it comes to NFT stocks, it could be companies whose businesses are based on blockchain technology, those using the decentralized finance infrastructure, or auxiliary firms supporting companies across the spectrum.
How to Invest in NFTs Stocks
To invest in NFTs stocks, you will need a live trading account. However, you can start practicing with a demo account until you are ready to go live. There are many platforms where you can create an NFT stock trading account. Examples are Admirable Markets and City Index.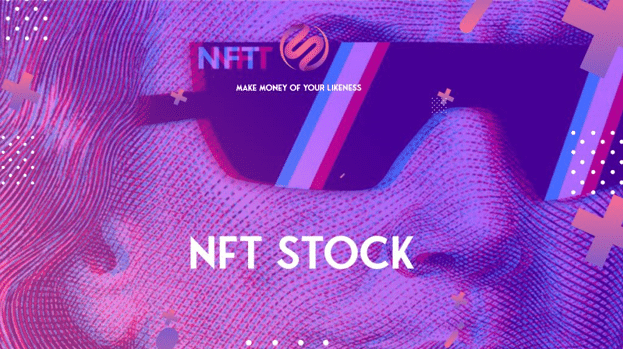 After login into your account, you can search for the NFT stock you need to invest in. You can then choose your position and size as well as your stop and limit levels. You will then be ready to place your trade.
Before buying NFT stocks, you must put volatility at the top of your mind. NFTs are an emerging technology and their price fluctuates frequently. Thus, NFTs stocks are risky investments.
That is why you should only risk the level you are comfortable with when investing in NFT stocks.
What are the Best NFT Stocks to Buy?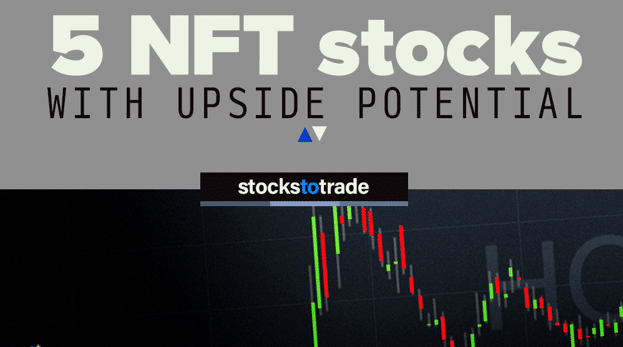 The question "Is NFT a good investment?" is very common among newbie investors. As stated above, NFTs can be risky investments because of their volatility.
In this section, we have picked the best NFT stocks for you to invest in, excluding the ones likely to be extremely volatile. The following are the best NFT stocks to consider buying this year:
#1: Nvidia- A technology firm offering an NFT stock to invest in
Nvidia comes first in our list of the top NFT stocks to buy in 2023. Nvidia is a technology company, well-known for manufacturing graphics processing units (GPUs). The company has also established itself as an expert in artificial intelligence (AI) and high-performance computing (HPC).
In early 2022, Nvidia announced that it was working on AI-powered "neural graphics" used for rendering a realistic 3D world inside a computer. This was a clear indication that Nvidia was serious about its Omniverse platform in which developers can create and launch metaverse applications.
NFTs are very crucial in the metaverse as they allow users to buy and sell AI artwork augmented reality experiences. Nvidia has also announced that the platform will host NFT marketplaces from Shutterstock, Sketchfab, CGTrader, and Twinbru.
#2: Coinbase- Best NFT Stock to Invest in
Coinbase launched its beta NFT marketplace, Coinbase NFT, last year. It is a peer-to-peer NFT marketplace that allows users to mint, buy, and sell NFTs.
Coinbase has also partnered with Mastercard to facilitate the buying and selling of NFTs. The collaboration between one of the biggest payment companies and a leading NFT marketplace had investors excited.
As the Coinbase NFT marketplace continues to rise in popularity, which translates to a boom in NFT sales, the Coinbase NFT stock will benefit directly. The goal of Coinbase is to be a one-stop solution so that if you have a Coinbase account, you can do it all in a single place.
#3: eBay- An established marketplace facilitating NFT sales                  
EBay is one of the largest online marketplaces globally and it allowed the sale of NFTs on its marketplace last year. You can now purchase NFTs for digital collectibles like video clips, images, and trading cards on the platform.
Although the company has not provided details regarding the performance of NFTs on its platform, it is moving into the industry in a big way. Last year, the company went through a lot of restructuring and sold off some of its business segments such as StubHub and Classifieds.
Since the company has just entered the NFT space, they are still allowing the use of fiat currencies to purchase NFTs on the platform. However, the company has stated that they are looking for ways to facilitate buying and selling of NFTs in cryptos. However, the fact that it is possible to buy and sell NFTs on the platform using fiat currencies such as the US dollar can help the platform attract more users. This will be a huge plus for the eBay NFT stock.
#4: Shopify- Best NFT stocks to invest in
The Shopify e-commerce platform is currently testing an NFT program that will allow Shopify users to sell NFTs from their Shopify stores. Although this may seem to be a while away, it has propelled the company into the NFT sphere.
The company will first launch "token gated stores." These are like the metal turnstile gates that tell whether you are at a funfair or public bathroom. However, Shopify's gates don't need old coins for entry. Instead, they require an NFT.
The NFT holders are granted access to an event or Shopify customer's exclusive merchandise. Thus, firms partner with Shopify to utilize their technology. Shopify customers will also be able to mint their NFTs on the platform.
#5: McDonald's- Top NFT stock to invest in
McDonald's, the first food franchiser released a limited-edition NFT collection in 2021, distributing them to its fans in anticipation of the relaunch of the McRib.
The NFTs were created from the sandwich itself. For one to be allowed into the pixelated meat sandwich, they had to retweet an invitation to the competition.
The firm is using NFTs to generate revenue and create enthusiasm over a once-retired menu item.
Buy and Sell NFTs for a Profit
You can grow your crypto earnings by buying cheap NFTs and selling them for a profit. NFTCrypto.io has made this even easier for you via their NFT trading signal system. They find profitable flips in the NFT market and share the signal with you in real-time. Join NFT Signals now and become a successful NFT trader. The platform users have so far earned a total group profit of over $1 Billion.