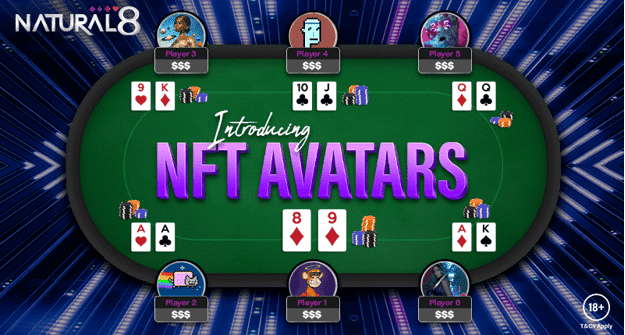 The Metaverse concept is becoming popular every day. When the Metaverse is combined with NFTs (Non-Fungible Tokens), the digital world and its virtual worlds can be used for gaming, socializing, and real estate. However, NFTs have many other use cases. NFT avatar is another hot topic with every Metaverse user wanting to have one.
So, what are NFT avatars, what are they used for, and how can you get one? This guide will be answering such questions.
An NFT avatar refers to an image that is generated digitally and made in a pixelated or cartoonish fashion. The NFT avatar takes a profile picture format and shows imagery of the characters from the shoulder upwards.
Every NFT avatar is designed with unique artistic traits, and this is what makes each NFT avatar stand out. Since there are no two NFT avatars that look similar, your avatar will always have something unique.
Jump Start your NFTs Success by getting early on game-changing Projects
Join our Discord Channel Today!
The NFT avatar market has grown in recent years. Some NFT avatars can fetch millions of dollars in price in the right market. One may buy NFT avatar to display it on a compatible platform.
There are also other reasons why one may buy NFT avatar. Since NFT avatars are scarce, their value can boom forward. Some of these avatars have communities built around them. Such communities usually offer certain benefits to the owners of their NFT avatars. For example, access to an exclusive Discord server.
How to Buy NFT Avatars
You can buy NFT avatar from an NFT marketplace such as OpenSea.
You have to go through the following steps:
Step 1:
Visit your preferred NFT marketplace.
Step 2:
Search for the desired NFT avatar collection and select it.
Step 3:
The collection page will be opened. Take some time to check its description and its linked website to get more details. If the project impresses you, scroll downwards.
Step 4:
You will be presented with different avatars. Select the NFT avatar that you want. You can sort the NFT avatars by their prices and choose the best one for you.
Step 5:
Click the desired NFT avatar to get its details. For non-auction NFT avatars, you can buy them straight away. The NFT avatar price will mostly be stated in ETH, so you should have ETH in your crypto wallet. Click the "Buy Now" button to buy it.
If your crypto wallet is already connected to the NFT marketplace, the purchase will go through and you will become the new owner of the NFT avatar.  
How to Make NFT Avatars
Now that you know what an NFT avatar is, you may decide to create NFT avatar. There are two ways how to create NFT avatars, using an NFT avatar maker and converting a media file into an NFT avatar. The latter is straightforward as you follow the same steps you follow to mint other types of NFTs. You can accomplish it on NFT marketplaces such as OpenSea, Rarible, SuperRare, and Foundation.
Related :
In this section, we will discuss how to create NFT avatar using an NFT avatar maker known as 8Biticoin.
Note that NFT avatar minting requires you to pay some fees for the minting process. The amount of the fees will vary from one platform to another, so you will need a digital wallet funded with crypto.
The following are the steps on how to create NFT avatar using the 8Biticoin NFT avatar maker:
Step 1:
Open your preferred NFT avatar maker. To use 8Biticoin, click here.
Jump Start your NFTs Success by getting early on game-changing Projects
Join our Discord Channel Today!
Step 2:
Read the description and the details of the maker. Once done, click the "Create the magic" button.
Step 3:
You will be taken to the Pixel art icon constructor. You can choose any of the avatars for your NFT avatar. The maker also shows the percentage of people with that trait already for each avatar. Take your time to create the kind of avatar that you like. However, if you don't have time for that, click the "Randomize" button to get a pre-built NFT avatar.
Step 4:
Once you become satisfied with the created avatar, click the "Buy Now" button. It will also be good for you to know the ETH price before you proceed.
Step 5:
A new popup will prompt you to connect your digital wallet to the website. Click the "Next" button to continue.
Step 6:
Click the "Connect" button to complete the process.
Step 7:
You will be required to provide your digital signature to confirm the transaction. Click the "Sign" button to sign.
Once you are done, the NFT avatar maker will deduct some crypto from your digital wallet and the NFT avatar will be made available for your use.
If you wish to sell the NFT avatar, you simply have to list it on an NFT marketplace such as OpenSea.
Read Also :