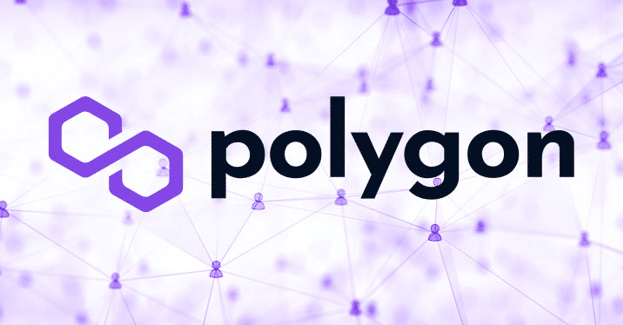 Polygon is a Layer-2 solution developed to improve the scalability and performance of the Ethereum network. It makes transactions run faster and cheaper on the Ethereum network. That is why Polygon is one of the most preferred networks for minting NFTs. As the number of Polygon NFTs continues to increase, the Polygon NFT calendar can help you to stay up-to-date with Polygon events and upcoming Polygon NFT drops. This article is a complete beginner's guide on the Polygon NFT calendar events for 2023.
Polygon Blockchain Explained
Polygon is a suite of protocols built to fix the scalability issues of Ethereum. It achieves this by handling transactions on a separate Ethereum-compatible blockchain.
Polygon then returns the transactions to the main Ethereum blockchain after processing. This lowers the network load on Ethereum. By doing so, P0lygon speeds up transactions and lowers transaction costs to less than a cent.
Thus, Polygon, formerly known as the Matic network, provides a simple framework for new and existing projects to run on Ethereum without scalability issues. With Polygon, users can interact with any decentralized app (DApp) without worrying about network congestion.
What are Polygon NFTs?
Polygon NFTs are NFTs that were either minted on the Polygon blockchain or bridged from another network to the Polygon blockchain. All Polygon NFTs benefit from faster transaction speed and lower gas charges relative to the Ethereum mainnet.
The Polygon NFT ecosystem is home to NFT projects such as Hell Cats and Yoots, and gaming projects such as Arc8 and Benji Bananas. More than 843 million NFTs have already been minted on the Polygon blockchain, with the total NFT volume rising past $16 billion. The Polygon NFT calendar outlines the ongoing and upcoming events in the Polygon NFT ecosystem. To buy a Polygon NFT, you will need an NFT wallet such as MetaMask and MATIC, the native token of the Polygon network.
Polygon NFT Calendar Drops for 2023
The following are the upcoming NFT drops in the Polygon NFT calendar 2023:
#1: Storm
The Storm NFT drop is one of the Polygon NFT calendar events you should not miss. The NFT project draws its inspiration from an exploration of solitude and the inner emotional chaos that mirror a raging tempest. The adrift in a physical storm and indistinct solitary figure act as a symbol for the bewilderment and isolation we go through during our internal conflict. This reflects our journey through trials and resilience.
The Storm NFT calendar Polygon drop will run from July 10 to July 17, 2023, and you can catch it on the OpenSea NFT marketplace.
#2: Ultimate Waifus

This NFT project comprises 10,000 unique Waifus Designs. The collection represents an introspective journey into a fascinating world, a lot of work, a daring experience, research, doodles, and massive calculations.
The Waifus are ethereal figures born from the realms of imagination, and they have a mesmerizing allure that transcends the boundaries of reality. They are vibrant emblems of beauty, with both captivating charisma and physical splendor. Their delicate curve and graceful movement command attention, stirring emotions and evoking desires within the hearts of their admirers.
The NFT drops on July 14, 2023, and runs up to July 21, 2023, on the OpenSea NFT marketplace.
#3: Jungle Jewels Project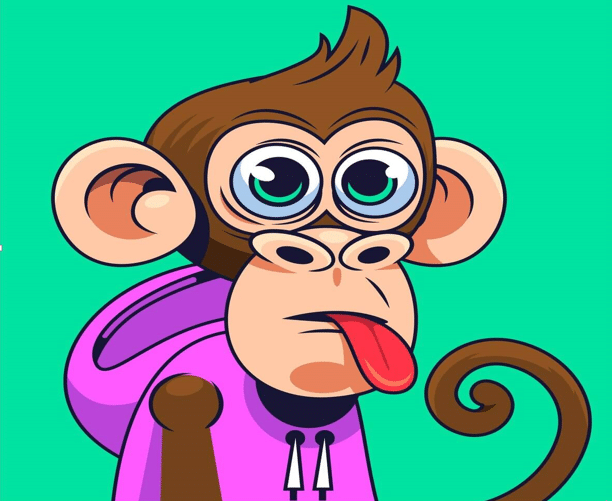 The Jungle Jewels NFT project combines the mystery and beauty of the jungle with the innovation of blockchain technology. The project comprises 5,000 unique NFTs of mischievous monkey images, each with hidden treasures waiting to be revealed. Since the project runs on the Polygon blockchain, it is fast and affordable, making it possible for anyone to join in on the fun.
However, Jungle Jewels is more than an NFT project. It is an active community of adventurers and collectors with a passion for exploration and discovery. This Polygon NFT calendar drop event will run from July 30 to August 06.
#4: The Polymath Experience
This is an NFT calendar Polygon drop to catch on the Magic Eden NFT marketplace between August 15, 2023, and August 22, 2023. The project is a podcast owned by its listeners.
They interview amazing guests each week on different topics. As a listener, you can purchase a membership that will allow you to contribute to the growth of the media and earn rewards for it.
#5: FAMT
FAMT is a private collection of 325 phantoms stored on the Polygon network. The NFT drop will run from August 19, 2023, to August 26, 2023, on the OpenSea NFT marketplace.
#6: The MetaToilets
MetaToilets is an NFT project that comprises 10,000 unique NFTs living on the Polygon blockchain. They are the toilets of the metaverse. The NFT project is creating a brand-new concept that ensures that everyone wins.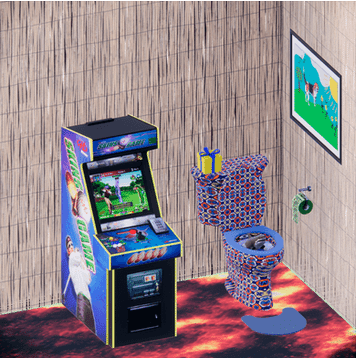 MetaToilets is a big project, in which everything you think of is an NFT. The NFTs can be from your best movie themes, your favorite artists from across the world, and much more. Hence, it is a Polygon NFT calendar drop you don't want to miss. The NFT drops on August 16, 2023, and runs up to August 23, 2023, on the OpenSea NFT platform.
#7: Cunnus NFT
Cunnus NFT is another Polygon NFT drop to catch in 2023. The goal of the project is to revolutionize social development and cooperation, partnering and collaborating on projects to give solutions to real-world problems of today. You can catch this Polygon calendar NFT drop between August 01, 2023, and August 08, 2023, on the OpenSea NFT marketplace.
#8: Xade Explorers
Xade Explorers are a utility-based NFT collection that comprises 1000 Unique Xade Explorers to help you unleash the full potential of a new era of finance in the Xade Mobile Application. These include reduced fees, attending Xade Unleashed events, increased rewards and exclusive access to running liquidation bots, taking part in Xade private sales, etc.
This Polygon NFT calendar drop will run from July 20, 2023, to July 27, 2023.
Buy and Sell NFTs for a Profit
You can grow your crypto earnings by buying NFTs and selling them for a profit. NFTCrypto.io has made this even easier for you via their NFT signals trading system. They find profitable flips in the NFT market and share the signal with you in real-time. Join NFT Signals now and become a successful NFT trader. The platform users have so far earned a total group profit of over $1 Billion.