The evolution of video games has been incredible. The latest addition to online video games is the play-to-earn (P2E) blockchain games. Currently, it is a small segment of the video game industry but it's growing rapidly. Play-to-earn games enable players to earn crypto while playing online. Cool Pets NFT is a good example of a play-to-earn blockchain game.
In this article, we discuss the Cool Pets NFT collection in detail, including what it is and how to play the game.
What are Cool Pets?
Cool Pets is a play-to-earn game that expands the Cool Cats NFT ecosystem, the Cooltopia universe. Cool Pets comprises 19,999 Cool Pets, 9,999 reserved for Cool Cats holders, and 10,000 for the public.
The Cool Pets start as eggs that hatch into the grass, water, air, or fire element creatures. The food and items that you use to interact with your egg determine what element your creature will become. There are more than 17 million possible combinations of pets.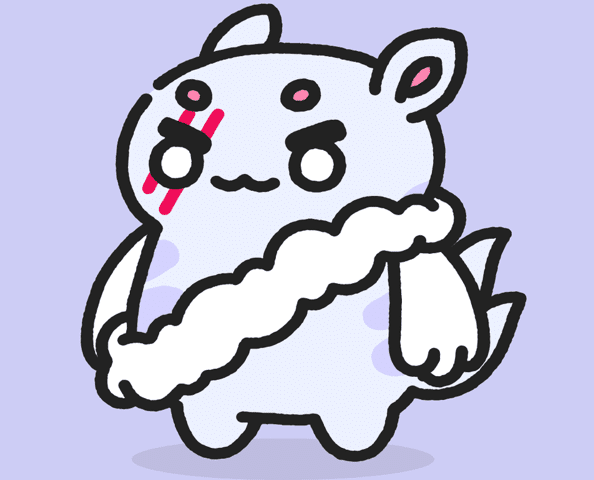 For your Coolpets to reach their final form, you have to go through four stages. You can only give your cool pet a maximum of five items each day, meaning that it takes 10 days to get from the egg stage to its final form.
Just like the way Cool Cats come with different attributes that determine their unique appearance, Cool Pets NFT also comes with a distinctive layering system. The Cool Pets NFT holders can use $MILK tokens to buy items for their Cool Pets from the Cool Shop or marketplace and further influence their evolution. Once your cool pet reaches its final form, all its components are assembled and layered to bring your Cool Pets NFT to life.
Jump Start your NFTs Success by getting early on game-changing Projects
Join our Discord Channel Today!
What is the Cool Pets NFT 'Cool' Shop?
The Cool Pets NFT Cool shop is where the game players can purchase a new chest using $MILK tokens. But, what fortunes does the chest contain? Well, the buyer does not know the items in the chest until they purchase it and view the items in their inventory. However, the items contained in the chest are very important for the growth and evolution of your newly acquired companion.
The Cool Pets NFT Marketplace
The Cool Pets marketplace is the ideal platform where you can earn $MILK tokens. Overachievers, grinders, and aspiring entrepreneurs can list their unwanted supplies for sale and earn $MILK tokens which they can spend elsewhere within the Cool Cats NFT ecosystem.
Note that you will incur a transaction fee of 10% to cater for the gas charges. To buy from the marketplace, you must connect your NFT wallet to the website and search for the items you need to level your companion to completion.
Coolpets Elements
The items given to the cool NFT have many underlying attributes that affect their moods. That is why the final form of your Cool Pets NFT can vary from the four possible elements that are currently available:
The dynamic layering mechanics and elemental attributes facilitate future interaction with the NFT.
How to Play the Cool Pets NFT Game?
In the Cool Pets game, you send your cool pet on quests to help Cooltopia and Sapphire Town. The quests range from minor tasks to epic adventures. The cool pets can compete in up to 10 quests in a day. The quests are not equal, but they range in rarity from common to legendary. You can know how epic a quest is by determining the size of the stars and the color of the quest in its listing.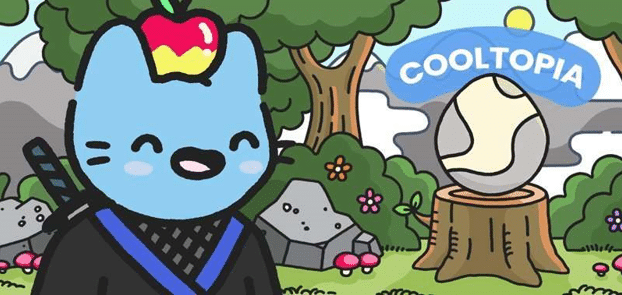 The Coolpets earn $MILK tokens, the native token of the ecosystem, by setting out on these quests.  Your cool pet can also receive bonuses during a quest, and this depends on its evolutionary stage. You can use the $MILK tokens to buy loot crates from the Cool Cats NFT marketplace. The loot crates have the in-game items that you need to interact with your egg. Cool Cat NFT holders also earn $MILK tokens daily as passive income. They can also earn $MILK tokens by renting out their Coolpets.
Jump Start your NFTs Success by getting early on game-changing Projects
Join our Discord Channel Today!
How to Buy MILK Tokens
If you don't hold Cool Cats, you cannot earn $MILK tokens as passive income. Thus, you should start by buying $MILK tokens. You will also need the tokens for growing your Coolpets until they begin to earn tokens on their own. The following are the necessary steps to buy MILK tokens:
Step 1: Buy Ethereum from a crypto exchange
Since Cool Pets are stored on the Ethereum blockchain, you will need ETH to purchase the $MILK tokens. Examples of crypto exchanges where you can buy ETH include Coinbase, Gemini, and CoinMarketCap.
Step 2: Transfer ETH to your crypto wallet
After buying ETH, you should move it to the crypto wallet that you need to connect to the Cool Pets NFT website and the QuickSwap decentralized exchange (DEX). MetaMask is the most popular crypto wallet, but there are also other options such as Coinbase Wallet and WalletConnect.
Step 3: Buy MILK Tokens
You can now purchase $MILK tokens from the QuickSwap DEX. Since $MILK tokens are stored on the Polygon blockchain, you should add the Polygon network to your crypto wallet.
After connecting and configuring your crypto wallet to QuickSwap, buying $MILK tokens is very straightforward. You only have to search for MILK tokens and specify the number of tokens that you need to purchase. Click "swap" and confirm the transaction once your crypto wallet pops up.
After purchasing MILK tokens, they may not automatically reflect in your crypto wallet. That's why you should import your milk tokens into your crypto wallet.
Buy and Sell NFTs for a Profit
You can grow your crypto earnings by buying NFTs and selling them for a profit. NFTCrypto.io has made this even easier for you via their NFT signals trading system. They find profitable flips in the NFT market and share the signal with you in real-time. Join NFT Signals now and become a successful NFT trader. The platform users have so far earned a total group profit of over $1 Billion.