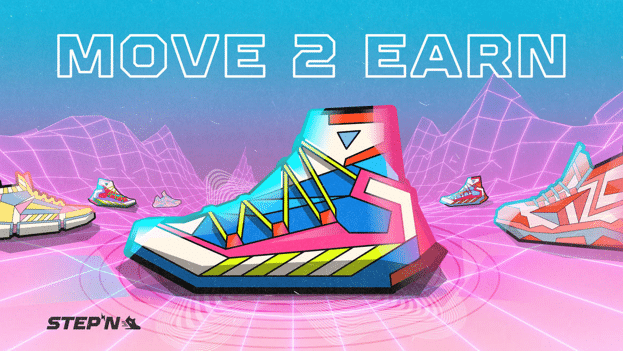 Making money while taking a walk is an idea that can be appealing to many. A chance to exercise and profit from it is something that many can get behind. That is the idea introduced by StepN NFT. The unique concept of the project has seen its popularity rise, recording up to 700,000 monthly active users at its peak. This article is a comprehensive guide on StepN NFT to help you decide whether it's a project worth investing in.
What is StepN NFT?
StepN is a fitness app just like other activity-tracking apps such as Strava that record the distance that you cover during a given exercise session. However, StepN enables you to earn crypto while doing so.
So, StepN NFT gamifies fitness with the potential to earn crypto. The amount of crypto one can earn with the app depends on many factors. The app taps into an existing base of exercise enthusiasts and encourages other people to start exercising as well. It also provides those not initiated into Web3 an easy path to the world of crypto and NFTs.
StepN NFT users earn rewards in the Green Satoshi Token (GST), Stepn's native cryptocurrency. The rewards are credited to a wallet imported externally or created in-game.
To play the game, players should start by purchasing an NFT sneaker. They can then upgrade their sneakers to improve the amount of GST earned per session. The sneakers are in the form of non-fungible tokens and they can be traded on secondary NFT marketplaces. The NFTs can command a Stepn NFT price of between $400 and $100,000.
How StepN NFT Works
There are two essential features to understanding how Stepn works. The first one is the Sneaker, which has a significant effect on the amount of money that you can earn. It also explains why some of the sneakers can fetch hefty Stepn NFT prices.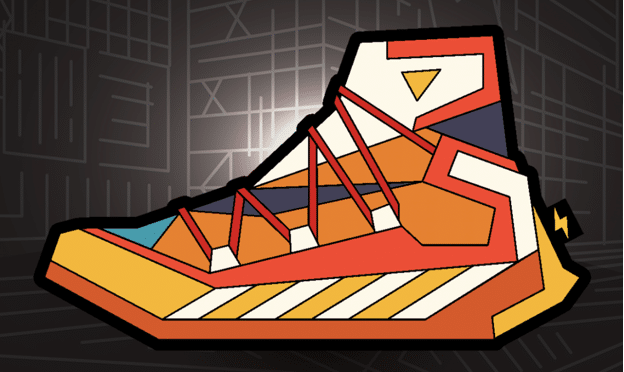 Just like with other play-to-earn NFT games where you can upgrade your in-game avatars, Stepn allows you to upgrade your sneaker to maximize one or more of five different attributes.
That brings us to the second important feature in understanding how Stepn NFT works: Energy. In Stepn, energy is the unit of time allocated to a player for a move-to-earn session. One unit equals five minutes. Each Stepn NFT player is initially assigned two energy units that replenish after every 24 hours. This means that newbies are given only 10 minutes per day to play and earn GST. The Stepn app also ensures that you are moving at the required speed depending on your sneaker type.
To get more energy, you should buy more sneakers, which are costly. The more sneakers you buy, the longer you can move and earn. Three sneakers will give you four Energy, or 20 minutes of earn time, nine sneakers will give you nine Energy, or 45 minutes of earn time. Thus, Stepn players have to balance the cost of buying new energy slots with the gains they can make from having longer earning sessions. They must also put volatility into consideration (the price of GST ranges between 52 cents and $2.30).
High-quality, more unique sneakers also give you more energy. Uncommon, Rare, Epic and Legendary sneakers add one, two, three, and four Energy to your ability to earn, respectively. So, with two Rare sneakers and one Common sneaker, you will be having a total of eight Energy (four starting plus four bonus)
StepN NFT Sneaker Types
The Stepn NFT marketplace offers four different types of sneakers. They include the following:
walker (for walking at a speed of 1-6km/hr)
jogger (for fast walking/jogging at a speed of 4-10km/hr
runner (for running at a speed of 8-20km/hr)
trainer (versatile, offers a speed of 1-20km/hr)
Joggers are the best Stepn NFT sneakers for earning $GST tokens (type 2). You can earn something by taking a 10 to 20-minute stroll each day. The runner NFT sneakers are suitable for users with some athletic experience. With Trainers, you can earn tokens at any speed. The amount of earnings differs based on speed value; thus, the average income one can earn with the app is reasonably equivalent to the income from joggers.
StepN NFT Sneaker Attributes
The attributes of a Stepn NFT sneaker play a significant role in a player to earn profit. Each pair of sneakers is identified by four attributes: Efficiency, Luck, Comfort, and Resilience.
Resilience helps you to slow down wear and tear (and diminishing returns); Luck increases your chances of winning a random prize during a session; Comfort improves the intake of governance token known as GMT; and Efficiency increases the amount of GST earned per "energy" spent.
Don't focus on Comfort since it is not yet applied in operation and it will have an impact on your profits when your sneakers reach level 30.
Luck is also not very valuable. The value of Luck determines the frequency with which Mystery Boxes- used for storing gems- are dropped. To gain profit with Gem, you should first find an acceptable strategy and follow it. It is more expensive to earn using this attribute, hence, it is not suitable for beginners.
This means that your focus should be on two attributes, Efficiency and Resilience. Efficiency determines the amount of GST tokens sneakers can bring per run. Resilience determines the amount you will pay for the repair of a pair of Stepn NFT sneakers after the training.
StepN Tokens
You require three tokens to master Stepn NFT. Stepn was built on Solana, an Ethereum competitor. That is why you need SOL, the native token of the Solana blockchain, to buy new sneakers (alternatively, you can do this with Binance Coin although the sneakers are on Solana).
The other Stepn token is GST, which is earned by walking, running, or jogging and it enables you to purchase new upgrades. Finally, there is GMT, the governance token of Stepn that gives its holders the right to contribute to the future of the platform through voting.
While GST has an unlimited supply, the supply of GMT has been capped at 6 billion, and the token is only awarded to users who upgrade their sneakers past level 30. Next, we will be discussing how to buy Stepn NFT.
How to Buy StepN NFT
After downloading the Stepn app, you will need Stepn NFT (a pair of sneakers) to start earning. The good news is that the Stepn app comes with an in-app marketplace from where you can buy the sneakers. The sneakers can also be purchased on Binance. In 2022, ASICS partnered with Stepn to create a limited edition NFT sneaker for sale on the Binance NFT marketplace.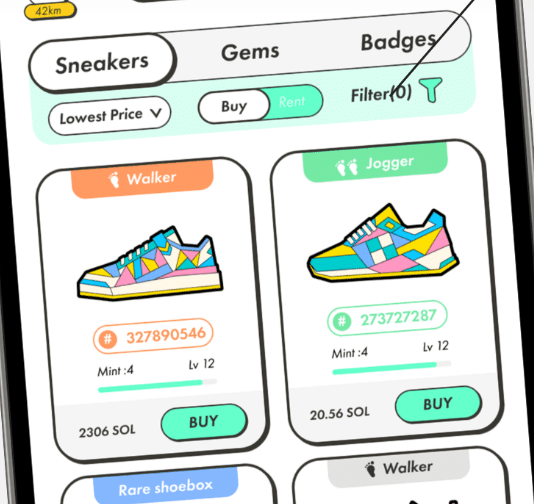 You can also buy a Stepn NFT on marketplaces such as OpenSea and Magic Eden. However, users of these platforms have reported some problems, like sneakers not appearing on the app after purchase. To avoid such issues, it's recommended you use Stepn's marketplace.
Since StepN runs on Solana, you will need SOL for that. The cheapest Stepn NFT will cost you around 0.138 SOL, or about $2.69. When the prices of the Stepn NFTs were too high, the app announced an upcoming leasing feature that could allow users to rent other peoples' sneakers and share the earned crypto.
One of the barriers to joining StepN is getting the activation code, which you can only receive from a current StepN user. After getting the activation code, you should set up your NFT wallet in-app and transfer some SOL into it. Note that Stepn does not allow you to import an existing wallet, but if you care about security, it's recommended you use the in-app option. You can then transfer the SOL from the wallet to your spending account, which you can use to spend GST for game activities.
When you go out for a jog, run, or walk, open the app, choose the sneaker that matches the speed you plan to move at and start earning.
Buy and Sell NFTs for a Profit
You can grow your crypto earnings by buying NFTs and selling them for a profit. NFTCrypto.io has made this even easier for you via their NFT signals trading system. They find profitable flips in the NFT market and share the signal with you in real time. Join NFT Signals now and become a successful NFT trader. The platform users have so far earned a total group profit of over $1 Billion.