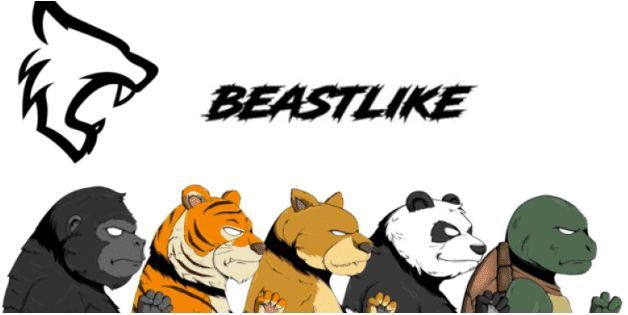 NFT Signal has announced a new partnership with Beastlike, a revolutionary NFT project. Recently, NFT Signals has been partnering with game changers in the NFT industry, which has helped it garner huge profits for its users. So far, the platform has made a profit worth over $22 million for its Telegram channel subscribers.
So, what does the NFT Signal X Beastlike partnership mean? Will it bring a new way of trading NFTs? Let's discuss.
What is NFT Signals?
NFT Signal is a platform that offers NFT trading signals to its users. It is a good platform for those in need of profitable and safe NFT trading signals, both beginners and experienced users. The signals are in the form of guides on areas that NFT traders should understand.
NFT Signal picks the most profitable NFT collections and provides its users with signals. Traders who put the signals into practical use have high chances of making a profit trading the NFT collection.
The platform saves users the time and effort needed to find the right NFT collection to invest in according to their budget, strategy, and quality of NFT. The trading signals are obtained by combining various technical analysis techniques and trading approaches.
Jump Start your NFTs Success by getting early on game-changing Projects
Join our Discord Channel Today!
To get started with NFT Signals, you only need to join their free Telegram channel here and start getting profitable NFT trading signals.
Related:
What is Beastlike?
Beastlike is a revolutionary NFT collection, not just a digital token. The collection is made up of 30,000 different animal NFTs, each with different attributes and characteristics.
The animals are created around 50 ancient animal races aligned to 10 elemental tribes. Each animal or NFT is characterized by armor, fur, weapons, facial features, expressions, coloration, background, expressions, and other features. By varying these features, the team can come up with a unique collection. They also increase the collectability of the NFTs by varying their rarity. The rarity also determines the value of the NFTs.
Although the project is in its initial phase, the NFT collection has already attracted a high number of investors and the value of the NFTs is expected to rise in the future. The NFT Signals X Beastlike partnership is also expected to add another milestone to the NFT project.
What the Partnership Entails
NFT Signals announced their Partnership with Beastlike via a tweet on September 9.
"Great News Guys! We are partnering with @BEASTLIKENFT- a revolutionary NFT project featuring 50 ancient animal races which are aligned to 10 different elemental tribes. All artwork has been hand-drawn and is unique. Follow them on @BEASTLIKENFT to learn more," read the tweet.
The partnership is expected to be launched on September 19, but the exact launch time is yet to be announced.
Since NFT Signal is now an established platform in the NFTs signal trading area, the partnership with Beastlike will expand it further and help it reach a wider audience.
The partnership comes with 100 exclusive whitelist slots. You will also have an opportunity to choose from the 30,000 NFTs. The launch price for the partnership will be 0.06ETH. This means there is a lot for NFT lovers to benefit from the NFT Signal X Beastlike partnership.
Beastlike is expected to make a lot of sales from the partnership. The partnership will be announced on all social media platforms to reach more potential customers.
Read Also :