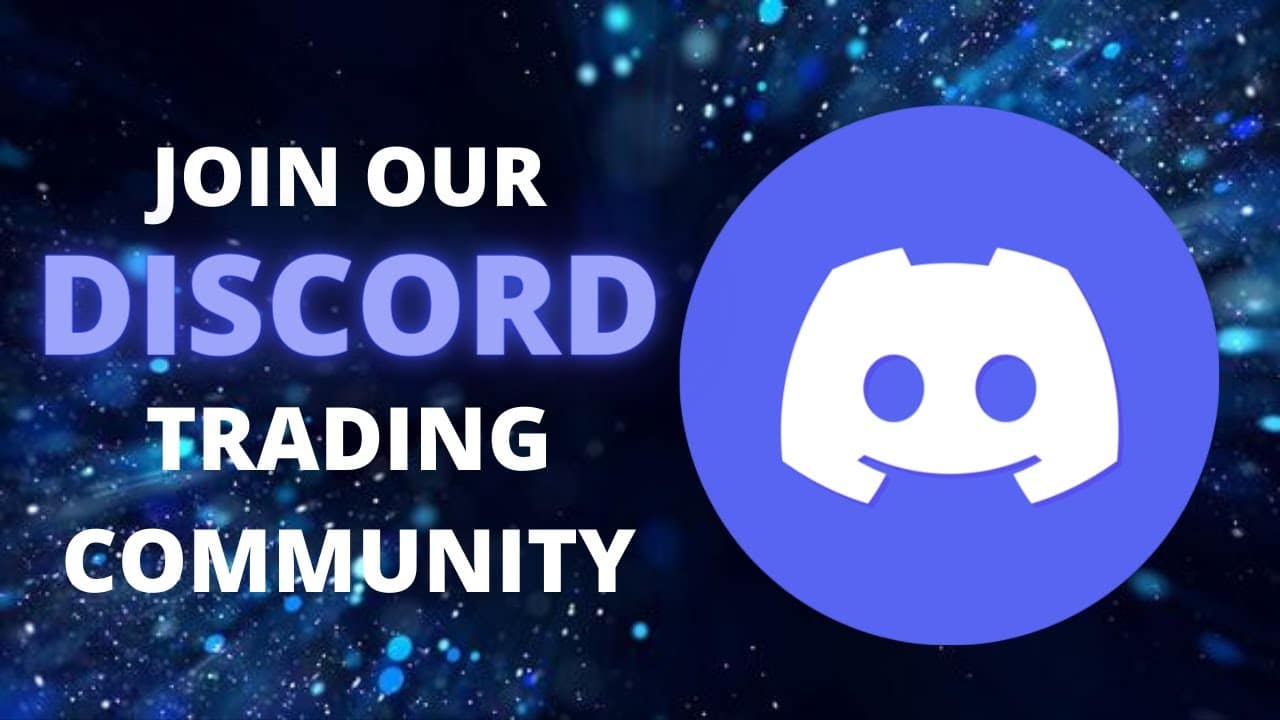 What is an NFT Discord?
NFT Discord servers are online spaces where NFT enthusiasts come together to connect, share ideas, and discuss their passion for NFTs. It's like a club for creative minds, where you can learn, collaborate, and trade NFTs with others. These servers are hubs for discussions about the latest trends, upcoming projects, and market insights. They offer a platform for people to inspire each other and contribute to the NFT community. 
Joining the right NFT Discords server can be challenging, but it opens up endless possibilities for connecting with like-minded individuals.
Importance of NFT Discord Servers in 2023
Discord servers play a crucial role in Discord NFT projects for several reasons. 
Firstly, they create a community where collectors and enthusiasts can connect with the project team and stay engaged. 

Secondly, real-time updates shared on Discord keep members informed about the latest project developments, which is vital in the fast-paced NFT world.

Lastly, hosting events like auctions and Q&A sessions on Discord generates excitement and interest, driving demand for NFTs.
Jump Start your NFTs Success by getting early on game-changing Projects
Join our Discord Channel Today!
Here is the List of 07 Best NFT Discord Servers and channels to Join in 2023
NFT Signals Discord community has approximately 6383 members online and is one of the most popular NFT marketplaces around. NFT Signals also provides abundant resources to help those who are just getting started with NFTs.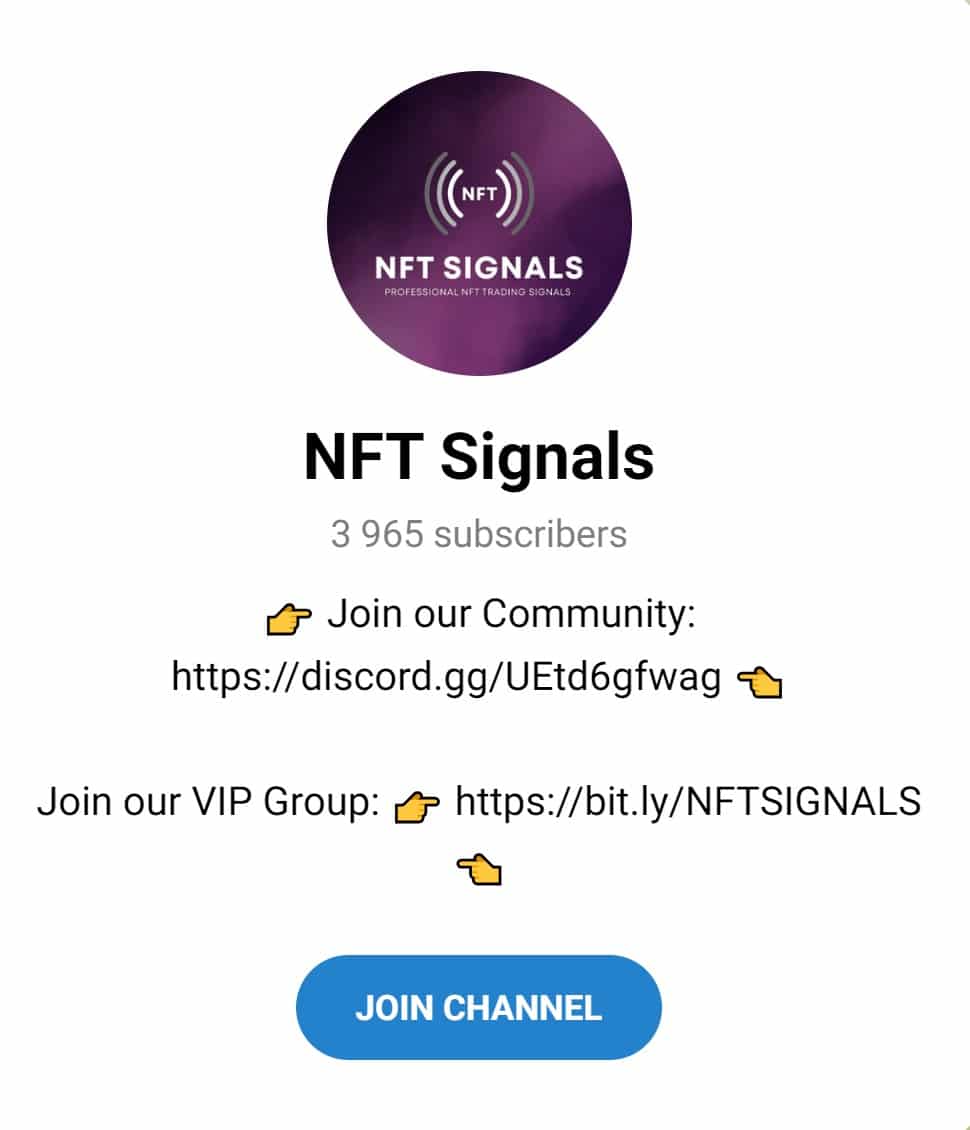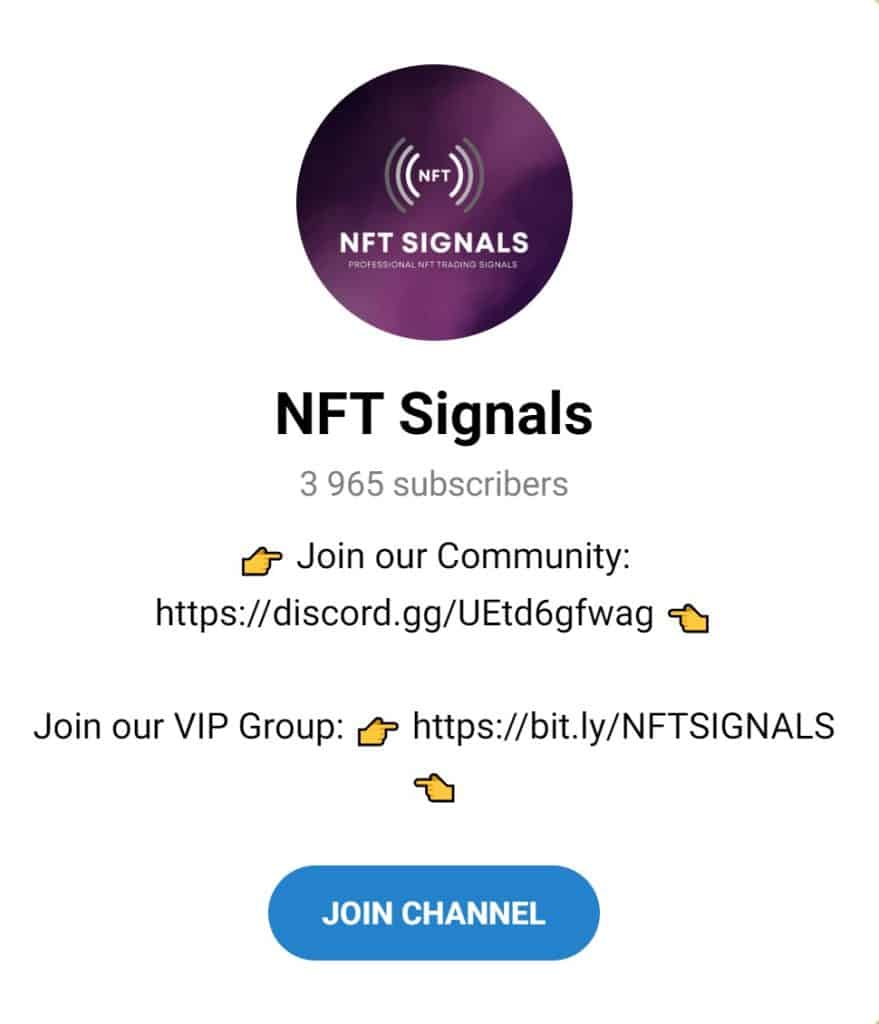 Twitter and other updates are posted on the Telegram Channel. NFT Signals members are also allowed to use the #Community-Help channel to get answers to their NFT. Must join this if you want to earn and learn from this informative discord community.
r/NFT is the biggest NFT Discord and thriving NFT community on Reddit, and its Discord server has over 150k members. It welcomes both beginners and experienced NFT enthusiasts, offering something for everyone. If you're new to NFTs, it's an excellent place to start and learn about the latest projects.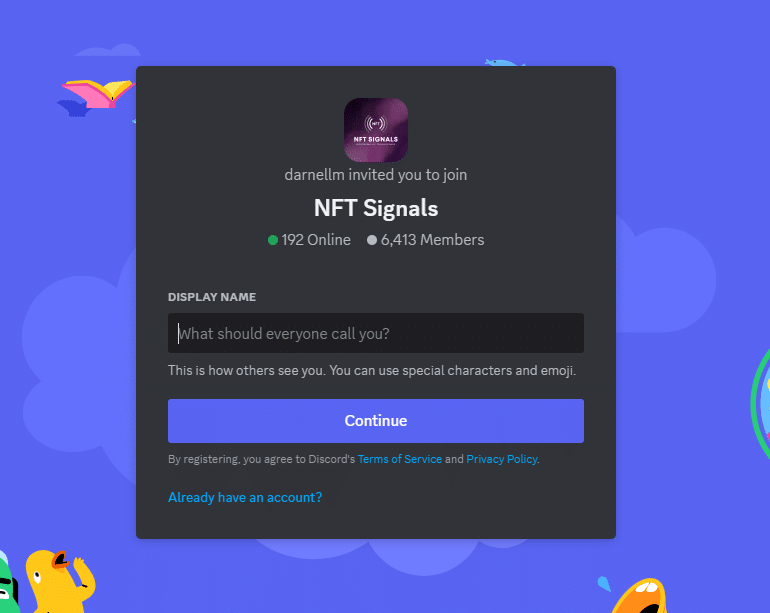 Creators can promote their collections for more recognition, and members are willing to assist with investment-related queries. It's a supportive and informative community for all things NFT.
Rarible constantly witnesses the introduction of some of the most notable NFT projects, making it the second-most popular marketplace for these products. Famous NFT projects such as MekaVerse, Cryptoadz, Creature World, Bored Ape Yacht Club, and Crypto Baristas have all been hosted on the platform.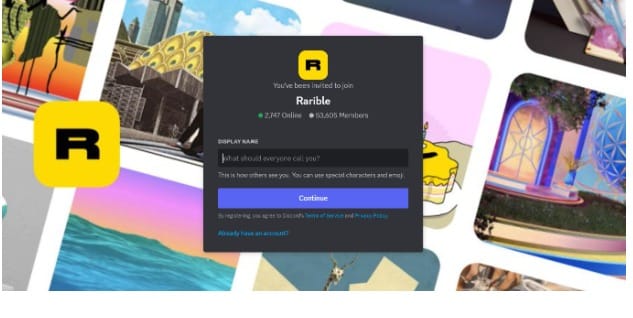 You can also find helpful teaching resources on the Rarible website. Their Discord chat room currently has over 132k subscribers. Occasionally, unique visitors are invited to participate in open talks hosted in the stages channel about Rarible upgrades, new features, and art debates. 
OpenSea's Discord community is one of the most popular NFT marketplaces, with approximately 162,000 members. It's an excellent resource for those new to NFTs, providing abundant information and support.
As a leading NFT platform, OpenSea offers diverse collections in art, gaming, music, and sports. Users can easily browse, buy, sell, and create NFTs through a user-friendly interface. The platform ensures authenticity and ownership of each NFT through blockchain technology, ensuring secure and transparent transactions.
Jump Start your NFTs Success by getting early on game-changing Projects
Join our Discord Channel Today!
Nouns is a unique venture in the NFT space, where the price of one Noun often exceeds 150 ETH, making it out of reach for many investors. However, the Nouns project's Discord group has grown to over 24k members and is worth exploring.
Nouns aim to enhance on-chain avatar communities through an experimental approach. Unlike other projects, Nouns focus on building identity, community, governance, and a community-controlled treasury. Each day, a new Noun is available for 24 hours, and the highest bidder receives the token.
Crypto Baristas is the world's first NFT-funded café, with 1.2K members in its Discord community. If you're interested in real-world NFT projects, this Discord channel is a must-join. In the first season, 60 caffeinated characters will be introduced, playing a crucial role in developing the café's idea and implementation. 
 It's an exciting opportunity for NFT enthusiasts to be part of a unique and innovative venture.
If you're into NFT gaming, the Decentraland Discord is perfect for you. Decentraland is the most popular metaverse, and with 175k members, the channel offers a vibrant community.
In Decentraland, users can take control of the digital universe by joining a Decentralized Autonomous Organization (DAO), a technology developed by Decentraland. The community aims to establish the world's largest blockchain-based alternate reality economy.
Conclusion
For those interested in learning more about NFTs or specific communities, Discord offers some of the best NFT servers. These servers provide a platform for enthusiasts, creators, and collectors to connect, collaborate, and share ideas.
The top NFT Discord servers play a crucial role in the Web3 ecosystem, bringing together and empowering members of the NFT community as the space continues to evolve. In conclusion, the post aims to provide a concise overview of some of the leading NFT Discord servers available today. NFTs Signals Provide you with all the benefits you are looking for. Join now and take advantage of its 24-hour Support.
Read Also :