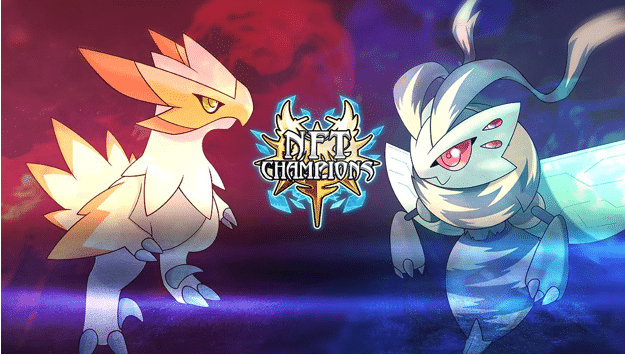 Blockchain-based play-to-earn (P2E) games have revolutionized the gaming industry tremendously. It is now possible for players to earn money while having entertainment. One of the greatest inventions within the P2E gaming industry was NFT Champions. It is a P2E gaming platform where participants can play matches and win tournaments for rewards. Users can trade NFTs for passive income and increase their resale value. In this guide, we discuss how you can collect, train, and battle with Coingecko NFT champions.
What Is NFT Champions (CHAMP)?
NFT Champions is a P2E gaming platform. It enables players to play matches and win tournaments for rewards. The goal of the platform is to facilitate NFT trading and help increase the resale value of NFTs. Non-Fungible Tokens (NFTs) are digital assets used to represent the ownership of assets such as pieces of art, videos, images, etc. They are stored on the blockchain, making them immutable. You cannot reproduce or duplicate an NFT.
NFT Champions seeks to facilitate streamlined trading by charging low trading fees. This online NFT marketplace is accessible to both mobile and web users. You must have in-game tokens to take part in the marketplace trading process. Each NFT sale on the NFT Champions platform goes towards holding rewards. It also imposes a maximum mint limit for every champion. The maximum mint limit causes the NFT to become deadstock automatically.
The most common monsters on NFT Champions are set to a maximum total supply of 2,500. The first-generation NFT champions are also considered rare compared to the second-generation ones.
In the advanced battle system of the platform, the composition of a team is the primary factor in determining how well the players are ranked in matches. Every player's statistics of NFTs determine their skill, speed, accuracy, attack strength, the success rate of counters, and more.
The online campaign on the platform lets players discover hidden side-quests and compete with other players.
NFT Champions facilitates cooperative gameplay among players from across the globe. You must make an initial investment of at least one NFT champion to take part in the gameplay. You can receive this from another player in the form of a gift. After creating a starter team and starting to compete in tasks and challenges, you can start to earn NFTs and other rewards.
CHAMP is the native token of the ecosystem. You can use CHAMP tokens to trade NFTs on the platform, and the transferred tokens will go into burns, buybacks, and holding rewards. The token was launched on October 21, 2021, and it is based on the Polygon blockchain. The Polygon network is built on Ethereum and it was meant to solve the scalability issues associated with the Ethereum blockchain. Polygon transactions run and complete faster than Ethereum blockchain transactions.
Why should you Buy Coingecko NFT Champions (CHAMP)?
The following are the reasons why you should buy the NFT Champions token (CHAMP):
#1: Has a unique use case
NFT Champions presents game players with a unique way of earning money from the blockchain. Players can earn real money and unique rewards by playing NFT Champions. The game mechanics will be updated constantly to maximize the community's experience and keep gameplay fresh. New Regions, Modes, Champions, Events, and Tournaments will be introduced regularly.
#2: Has a well-planned future
NFT Champions has a clear roadmap detailing where the project is going. Buying Coingecko NFT Champions will help you earn rewards and grow with the project.
#3: Has a huge following
NFT Champions has managed to amass a huge following on social media. The project has over 20K followers on Twitter. Its Telegram channel has over 5000 members. This can be attributed to the fact that crypto enthusiasts have seen great potential in the project.
#4: A suitable investment
The Coingecko NFT Champions is a promising investment that does not need big capital. Investing in the project now means earning huge rewards in the future.
NFT Champions Gameplay Loop
Playing the NFT Champions game involves the following steps:
Step 1: Purchase NFTs from the online marketplace or community traders. The price of the NFT Champions starts from $100 worth of $MATIC. You can buy them with either $MATIC or $CHAMP.
Step 2: Level up your NFTs by entering battles with Online Players or CPUs.
Step 3: Go to the training gym and upgrade the battle stats for your team.
Step 4: Train your NFT Champion to the current max level.
Step 5: Fuse two high-level NFTs in the DNA Lab to raise their max level.
Step 6: Level up the NFT again and evolve it to the next stage. Repeat this until your fighters reach their final evolution.
Step 7: Choose your strongest team of NFTs and use it to compete in online matches, raids, live events, and tournaments.
Step 8: Sell your rare NFTs to online traders.
Where Can I Buy NFT Champions (CHAMP)?
CHAMP tokens are sold and bought on both centralized crypto exchanges and decentralized exchanges. QuickSwap is the most popular exchange for buying and trading NFT Champions. You can also buy Coingecko NFT Champions from the Coingecko crypto exchange. Other platforms where you can buy Champ tokens are Gate.io, CoinMarketCap, and MEXC Global.
Coingecko NFT Champions Price
At the time of writing, Coingecko NFT Champions (CHAMP) had a price of $0.01335834, a 1.2% increase over the past 24 hours. The token had a 24-hour trading volume of $53,022. This signals a 57.30% increase from one day ago, an indication of a recent rise in market activity.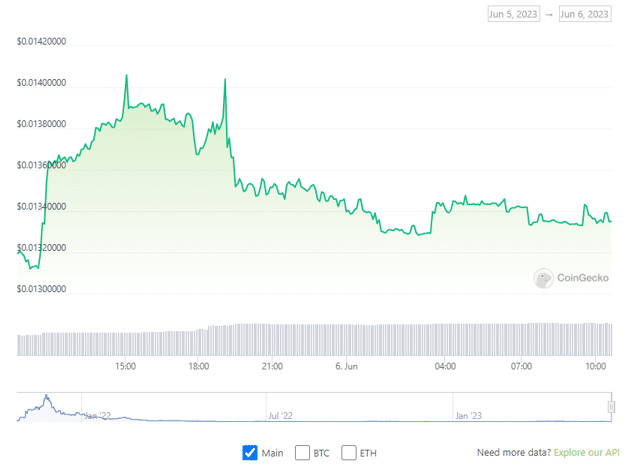 NFT Champions (CHAMP) has an all-time high of $1.09, which was recorded on November 25, 2021. The token has an all-time low of $0.00930024, which was recorded on February 27, 2023. The current price of the token is 43.98% higher than the all-time low of the token.
Steps to Buy NFT Champions (CHAMP)
Although there are many platforms where you can buy NFT Champions (CHAMP), Gate.io makes it easier. The platform also provides different ways how to buy the tokens. Below are steps on how to buy CHAMP tokens on the Gate.io exchange:
Step 1: Create your account on Gate.io
To buy CHAMP tokens on Gate.io, you should first sign up for an account. You only need a valid email address, phone number, and password to create an account. However, if you already have an account on the platform, just log in.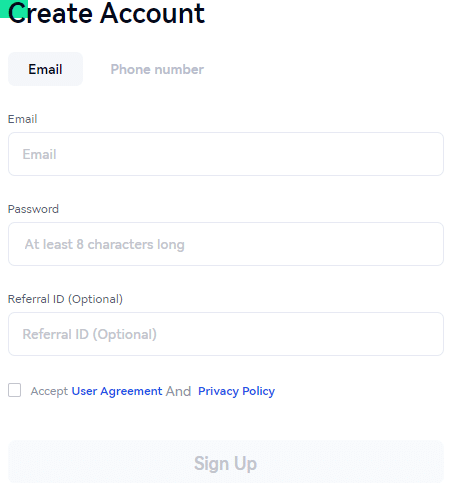 Step 2: Complete KYC and security verification
The exchange will take you through a KYC and security verification process to buy NFT Champions. Ensure you complete it. The purpose of this step is to keep the exchange secure for every user.
Step 3: Choose how to buy NFT Champions (CHAMP)
There are different ways to buy NFT Champions. The common ones include the following:
Spot Trading– You can buy NFT Champions (CHAMP) at a specified market price or preset the desired buy price for the most popular NFT Champions (CHAMP) currency pair, that is, CHAMP/USDT.
Onchain Deposit– You could be having NFT Champions in your other NFT wallets. You can transfer it to your Gate.io account via an on-Chain deposit. Choose NFT Champions and then the network on which the transaction runs. Complete the transaction using your deposit address.
GateCode Deposit– You can use GateCode Deposit to receive NFT Champions from other users on the Gate.io platform. You only need a GateCode from the depositor, and the process can be completed swiftly without incurring any charges.
Step 4: Complete Transaction
After a successful transaction, your NFT Champions (CHAMP) will reflect in your wallet. You can also contact the platform's support team for any help.
Buy and Sell NFTs for a Profit
You can grow your crypto earnings by buying NFTs and selling them for a profit. NFTCrypto.io has made this even easier for you via their NFT signals trading system. They find profitable flips in the NFT market and share the signal with you in real-time. Join NFT Signals now and become a successful NFT trader. The platform users have so far earned a total group profit of over $1 Billion.