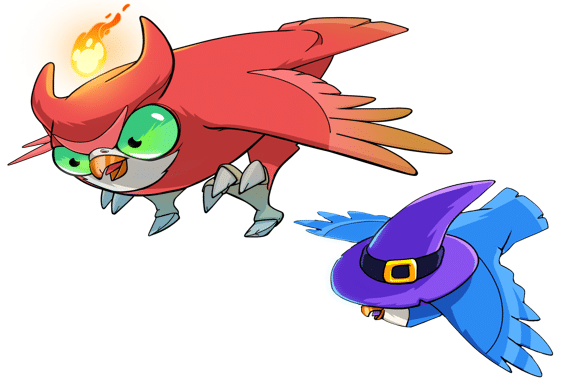 2021 was the year when the Non-Fungible Token (NFT) industry saw tremendous growth and was launched into the mainstream. Even though the overall sales volume of NFTs declined in 2022, the hype didn't die. The year 2022 saw the trend shift from a fragmented market to one where high-end NFT projects take center stage. And while blue-chip NFT projects such as the Bored Ape Yacht Club (BAYC) and CryptoPunks continue to overshadow new NFT collections hitting the market, Moonbirds NFT was released in April 2022, catching the attention of the entire NFT market. This article is an insightful discussion about the successes, setbacks, and other details of the Moonbirds NFT collection.
What is Moonbirds NFT?
Moonbirds NFT is a collection of 10,000 NFTs released on April 16, 2022. The collection was created by Kevin Rose, a popular American internet entrepreneur, as part of his established Proof Collective, a members-only collective for NFT artists and collectors. Before launching Moonbird NFT and gaining fame in NFTs/Web3, Rose had already established himself as an investor, internet celebrity, and podcaster.
Although the collection comprises 10,000 NFTs, its full supply was divided into three major chunks: The first 2,000 NFTs in the collection were reserved for minting by Proof collective owners before the general sale. Since there are 1,000 member passes for the Proof Collective ecosystem, each token generated two NFTs for the owner. This was a good deal for members who owned more than one Proof membership pass NFTs.
A total of 7,875 NFTs were released to the public through a whitelist. The list comprised lucky winners of a raffle that required users to have 2.5 ETH to mint a Moonbird NFT. Other than the reserves and the raffle, the other 125 NFT Moonbirds were held by the admins of Proof Collective to be used for marketing, future collaborations, and more.
Who Created NFT Moonbirds?
Moonbirds NFT is a brainchild of Kevin Rose, although there was a great number of developers and Proof members who contributed to the development of the final product. For example, Justin Mezzel, Co-Founder and CTO of the Proof platform, is the artist behind the pixel-art style of Moonbirds NFT.
Mezzel and the other members of the art team created hundreds of unique randomized visual traits to yield a group of generative NFTs. This means that Moonbird NFT follows the footsteps of pixel-art predecessors such as the CryptoPunks, as well as PFP avatar collections such as the Bored Ape.
Moonbird NFT Record-Breaking Release
The Moonbirds NFT's grand entrance into the NFT market was notable because of its record sales. Days after the launch of the project, it had already achieved over 100,000 ETH in secondary sales volume. And in less than a week, Moonbirds NFT had entered into the list of the top 10 highest-grossing NFT collections. Although NFTs have not existed for long, this is a remarkable entry into the market considering many collections are launched daily.
The collection was minted for 2.5 ETH each and offered 5% royalties on each secondary sale, which is paid to the creators. The official website of the collection states that Moonbirds NFT holders hold full intellectual property rights over their digital assets.
However, the hyped launch of the collection came with some controversy. Each PROOF Collective NFT holder got guaranteed mints of two birds. 2,000 Moonbirds were reserved for this.
7,875 NFTs were reserved for raffle winners, and this is where some controversies came in. Zachxbt, a popular crypto researcher revealed that some users used bots and created more than 400 accounts to Sybil attack the raffle. This left a sour taste for fair users who didn't get an opportunity to mint a Moonbird NFT because of this.
Why Do People Buy Moonbirds NFT?
There are many reasons why people buy the NFT Moonbirds collection. One of these reasons is art. The Moonbirds have unique traits, with some being rarer than others. The NFTs have an interesting design, coupled with the reputation of the Proof collective and the huge attention the collection gathered before its mint. These have created a huge hype around the collection, which further drives its price up.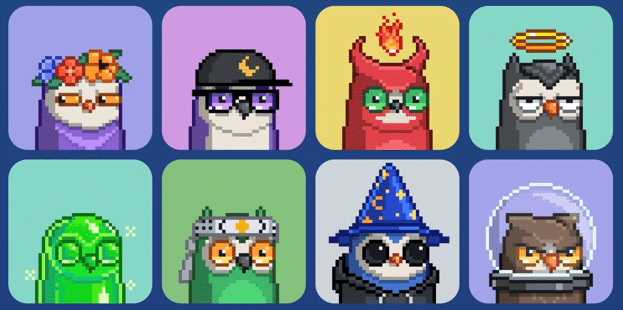 Moonbirds NFT also offers collectors the ability to stake or "Nest" their NFTs. Nesting a Moonbirds NFT involves locking the NFT (making it untradeable) without having to transfer it to a vault for safekeeping.
But why would one lock up their Moonbird NFT? Because nesting your NFT will make it start accruing additional benefits, achieve new tier levels, and upgrade its nest to become more profitable, which will even generate more rewards.
When Moonbird NFT owner nests their NFT, they get the added benefit of priority access to future PROOF NFT projects. According to Moonbirds, "As soon as your Moonbird is nested, they'll begin to accrue additional benefits." Owners are given access to an NFT-gated Discord server community where they can stay up-to-date with Moonbirds developments, events, news, and NFT drops.
Moonbirds NFT is also a generative, large-scale avatar PFP (Profile Picture) NFT project. PFPs are avatars that owners can use on social media.
In April 2023, Moonbirds NFT revealed that its token holders could earn $TALONS tokens daily by staking their NFTs.
How to Buy Moonbirds NFT
You can easily buy Moonbirds NFT on the OpenSea NFT marketplace. This is the official Opensea page for the Moonbirds NFT collection. OpenSea has the highest number of NFTs listed for sale.
The platform will require you to connect your NFT wallet to buy Moonbirds NFT. Some of the popular choices for the NFT wallet are MetaMask and Coinbase Wallet.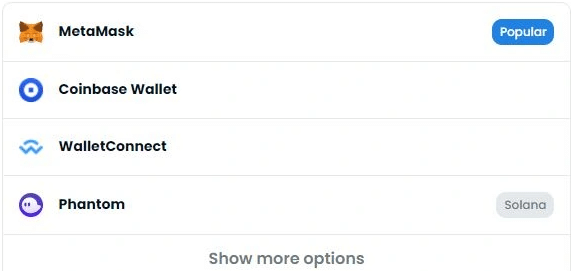 After connecting your wallet, you will need some ETH or WETH (Wrapped ETH) for buying the Moonbird NFT. You can buy the crypto from exchanges such as Coinbase and transfer it to your wallet.
After funding your wallet with crypto, you will be ready to purchase the NFT. You only have to visit the OpenSea page of the Moonbird NFT of your choice and click the buy button. Some crypto will be deducted from your wallet and you will become the new owner of the NFT Moonbird. Note that you may incur additional charges for purchasing an NFT on the OpenSea marketplace. For example, gas fees whose amount depends on the amount of traffic on the network.
You can keep the NFT in your wallet or list it for sale on the platform. This is one of the ways of making money from NFTs.
What are Moonbirds Oddities?
Moonbirds oddities are a unique addition to the Moonbirds NFT collection. They were created as the first airdrop reward for holders of Moonbird NFTs who attained the Bronze Nest status for nesting their NFTs for 30 days.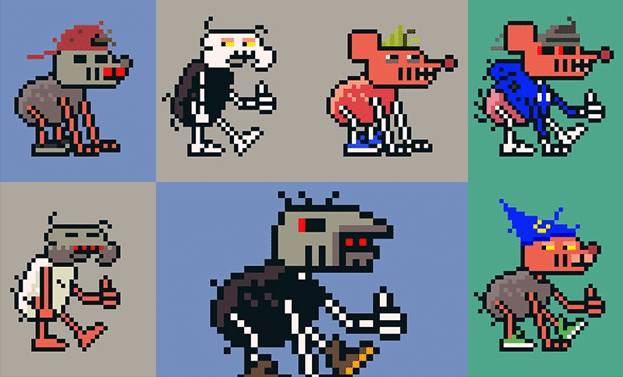 The oddities were first depicted as owl pellets, small balls with indigestible food material that owls regurgitate. In the Moonbirds world, the pellets started to crack open in July 2022, revealing unexpected life forms, that is, skeletal rodents. The Moonbirds Oddities art was crafted by Gremplin in his signature pixel art style.
What is the Future of Moonbirds NFT?
Kevin Rose found himself under fire on May 29, 2023, for comparing the floor price of Moonbirds NFT to that of Bored Ape on Twitter. When commenting about the dropping floor price of Moonbirds, Rose stated that his collection was not as "down bad as BAYC in terms of USD."
BAYC floor price hit an all-time high of 153.7 ETH (or $420,430). It currently has a floor price of 36.29 ETH. The floor price of Moonbirds NFT hit an all-time high of 37.8 ETH (or $115,500), and it now has a floor price of 1.55 ETH. Rose referred to the floor price of BAYC dropping more than that of Moonbirds in terms of US dollars. However, some people argued that there was no need to compare the two.
Holders of the two NFT collections, plus the wider NFT community also voiced their frustration. However, Kevin Rose went ahead to clear the air by explaining the context. He also apologized if he offended anyone.
"We pay a lot of attention to what's going on across the entire ecosystem, including other NFT projects," Rose stated. "But, I shouldn't talk about other floor prices. If I could take it back I would."
Although Moonbirds NFT had a strong start, its popularity declined slowly over time, creating issues in maintaining its early success. Whether the project will make a comeback or not is a matter of time, and this will depend on various factors such as market conditions and the ability of the collection to regain traction.
Buy and Sell NFTs for a Profit
You can grow your crypto earnings by buying NFTs and selling them for a profit. NFTCrypto.io has made this easier for you via their NFT signals trading system. They find profitable flips in the NFT market and share the signal with you in real time. Join NFT Signals now and become a successful NFT trader. The platform users have so far earned a total group profit of over $1 Billion.