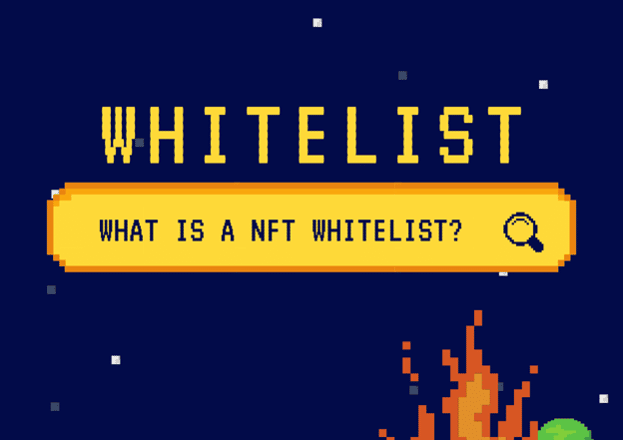 With the high number of NFT (Non-Fungible Token) based scams in the NFT space today, staying updated is the best way to avoid both new and existing NFT scams.
An intense rivalry between newly minted NFTs can cause the NFT prices to soar and the transaction fees to spike, making them unaffordable to many NFT enthusiasts.
To solve these challenges, NFT providers have introduced whitelists and allowlists, to provide special access and privileges to newly minted NFT projects. Before an NFT project starts public mints, it uses allowlists to restrict who can mint the NFTs. For example, a person can mint the NFTs without worrying about gas wars if they are on the whitelist.
What is an NFT whitelist?
Whitelisting is a concept borrowed from the cybersecurity field and it involves approving a list of IP addresses, applications, and email addresses and rejecting everyone else. Thus, it refers to granting access and special rights to a particular object.
In the NFT industry, allowlists refer to a list of wallet addresses that grant users exclusive minting rights, ensuring the ability to mint NFTs at a lower cost before they are released to the general public.
A pre-mint is mostly done via an allowlist or a mint pass and allows the community members and early supporters to the mint before the opening of the public sale.
How NFT Whitelists Work
Digital wallet addresses are compiled and granted early access to a new NFT project. To become a prospective buyer, you must have your wallet address approved for whitelisting. Most NFT projects want to grant early access to their true fans and early supporters, but they must evaluate the users' accounts before they can add them to the whitelist.
Once your wallet address is added to the whitelist, you are given a specific date and time to mint a token. You must then wait for the appointed date and time, and you will be able to access your account and mint a token.
Thus, NFT whitelists allow their early fans and supporters to mint NFTs before the public, helping them to avoid gas wars. They enjoy a lower mint price than the public. However, for you to qualify for a whitelist, you must have engaged the NFT project on its Discord server as well as other social media pages. This will help you to gain the attention of the project's developers who may select you for their whitelist opportunity.
Buy and Sell NFTs for a Profit
You can grow your crypto earnings by buying cheap NFTs and selling them for a profit. NFTCrypto.io has made this even easier for you through their NFT trading signal system. They find profitable flips in the NFT market and share the signal with you in real time. Join NFT Signals now and become a successful NFT trader. The platform users have so far earned a total group profit of over $700M.