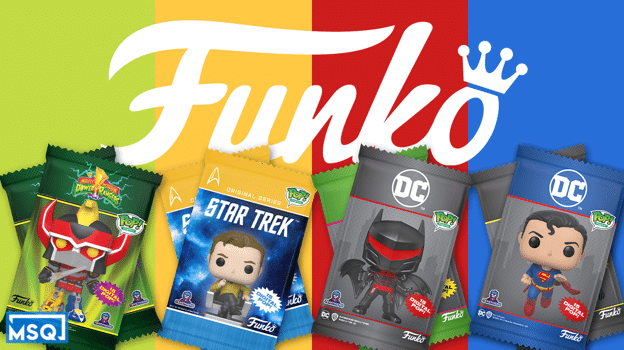 The hype surrounding Non-Fungible Tokens (NFTs) has seen many popular brands in the world jump into the NFT industry. Funko, a popular company for creating unique bobbleheads and vinyl figurines, is one of the top brands that have ventured into the NFT space by launching the Funko NFT. Almost every time the company has had a new NFT drop, they've sold out. In this article, we discuss the rise of Funko NFT and how the collection is reshaping the pop culture landscape.
What is Funko NFT?
Funko NFT is an NFT collection that features Funko's stylized figures. Collectors and investors buy them in packs with a chance to reveal a rare Funko Digital Pop possibly redeemed for a limited edition physical collectible. These NFTs are sold on the Droppp platform and they can be purchased with a credit card. The Droppp NFT marketplace is an NFT marketplace that focuses on pop culture NFTs and provides its users with several secure ways of paying for NFTs.
Funko NFT collectibles are stored on the blockchain, which makes them unique and tradable on various NFT marketplaces specifically on the WAX network. NFTs cannot be exchanged for any other item of equal value because they are unique. The fact that NFTs are stored on the blockchain ensures their authenticity and ownership.
About Funko Pops
Funko Pops started in 1998. It was started by Mike Becker who simply wanted to back nostalgia-themed, low-tech toys into the evolving world of information technology. Their first bobblehead featured Big Boy, a mascot from the famous chain of US restaurants.
More than two decades later, Funko Pop has over 150 licenses including Sanrio, Lucasfilm, Hasbro, Marvel, The Walking Dead, DC Comics, Game of Thrones, NBA, and Disney. Funko Pops are popular because they tap into various franchises and they are relevant to all types of audiences. Additionally, their different character designs and renderings are cute and unique in appearance, making each collectible unique.
Since the company has been in existence for over 25 years, the launch of Funko NFT digital collectibles is an indication that the company wants to expand its revenue streams by tapping into new opportunities. The timing of the launch of Funko NFT was also good considering the bull NFT market of 2021.
How the Funko Pop Ecosystem Works
The Funko Pop ecosystem has both physical and digital collectibles and a range of merchandise and other products. Physical Funko Pop collectibles are sold both online and in stores, and they can also be purchased as part of special bundles or collections. You can buy Funko NFT collectibles on the Droppp NFT marketplace directly with your credit card.
The NFT Funko collectibles use the WAX (Worldwide Asset eXchange) network. The decentralized platform allows anyone to operate a fully functional virtual marketplace with zero investment in infrastructure, security, or payment processing. They can also be traded on NFT marketplaces running on the WAX network, allowing collectors and investors to buy, sell, and trade NFTs with others across the world. The WAX network is considered a safe and reliable place for trading digital collectibles with others. Examples of NFT marketplaces where you can trade Funko NFT digital collectibles are NeftyBlocks, AtomicHUB, and NFTHive. These platforms allow users to buy, sell, and trade NFTs using the WAX token.
You must be keen when choosing an NFT wallet for trading NFT Funko digital collectibles. Use NFT wallets that are compatible with these marketplaces to avoid issues when trying to log in. WAX Cloud wallet is a good example of an NFT wallet suitable for trading Funko NFTs.
Next, we will discuss how to buy Funko NFT.
How to Buy Funko NFT
To buy Funko NFT, you should set up a Droppp account on the official Digital Funko website. After setting up your Droppp account, you can pay for the NFT Funko collectibles using your credit card, Google Pay, or Apple Pay.
The collectors and investors have two options when it comes to buying Funko NFT: the Standard Pack which contains 5 NFTs for $9.99 and the Premium Pack with 15 NFTs for $29.99. You can also buy the TokenHead app to help you track and manage your purchases, specifically through their Droppp account.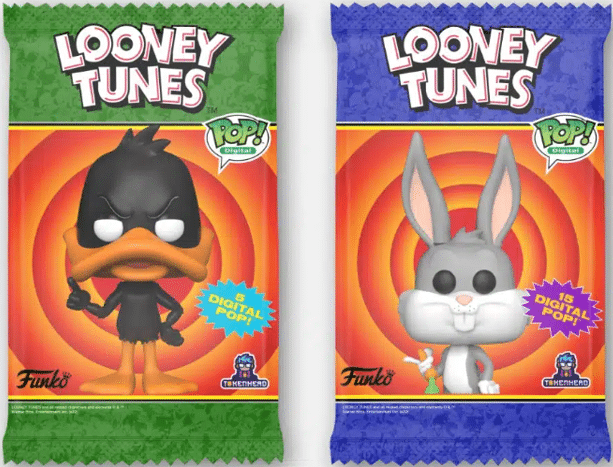 Although there can be purchase caps for Funko NFT purchases, you can re-enter the queue for many transactions during the drop. The digital Funko NFTs can be traded on any WAX NFT marketplace.
How to Sell a Funko NFT
You can sell your Funk NFT on any WAX NFT marketplace. However, you should first research the market prices to come up with a competitive price for your NFT Funko collectible. After deciding on the price, you can list the NFT for sale on a WAX NFT marketplace.
Top 10 NFT Funko Collectibles in the Market
The following are the top 10 Funko NFT collectibles that you can buy today:
#1: Power Rangers
The Power Rangers Funko NFTs are based on TV shows and movie franchises, and they feature characters from the Power Rangers universe. This Funko NFT collection brings nostalgia to devoted collectors from the 90s series. It comprises 450,000 NFTs launched on August 23, 2022.
#2: Looney Tunes
The Looney Tunes Funko NFT collection showcases classic characters from the Looney Tunes animated series, such as Daffy Duck and Bugs Bunny. The Warner Bros classic collection comprises 300,000 NFTs released on September 20, 2022.
#3: Game of Thrones
The Game of Thrones Funko NFT collection was released on October 4, 2022, with a total of 625,000 NFTs. Fans of the book series and hit TV show own NFTs that feature their favorite characters, such as Daenerys Targaryen and Jon Snow. It is one of the most meaningful and awaited Funko NFT collections.
#4: My Little Pony
The My Little Pony Funko NFT collection features characters from the beloved My Little Pony animated series, including Pinkie Pie and Twilight Sparkle. The collection of 360,000 NFTs was launched on June 28, 2022, and devoted fans sold it out.
#5: Avatar Legends
The Avatar Legends Funko NFT collection is based on characters from the Avatar: The Last Airbender and The Legend of Korra animated series. It comprises 625,000 NFTs featuring Bolin, Aang, and Kuruk. The NFTs were released on August 9, 2022.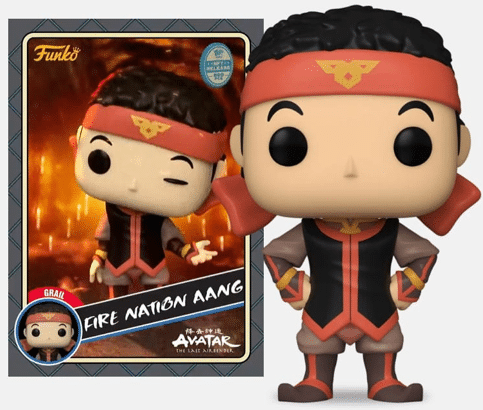 #6: Star Trek
The Star Trek NFT was launched on November 30, 2022, as a collection of 360,000 NFTs. The NFTs feature characters from the Star Trek franchise, such as Mr. Spock and Captain Kirk.
#7: Scooby-Doo
Scooby-Doo Funko NFT features the beloved characters from the Scooby-Doo animated series, including Shaggy and Scooby-Doo. The collection is made up of 375,000 NFTs that were launched on March 9, 2022.
#8: Transformers
The Transformers was one of the most awaited NFT Funko collections in 2022, and it was launched on March 15 as a collection of 360,000 NFTs. The NFTs represent characters from the Transformers franchise, specifically including Megatron and Optimus Prime.
#9: Iron Maiden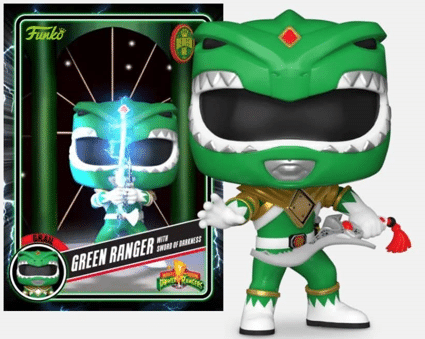 Iron Maiden Funko Pop NFT collection features characters from the famous heavy metal band, Iron Maiden. The collection is inspired by legendary rock, and it was launched on September 29, 2022, as a collection of 180,000 NFTs.
#10: Jay and Silent Bob
The Jay and Silent Bob Funko NFT collection is based on characters from the Kevin Smith movies. It is one of the best Funko NFTs for franchise fans. The collection is made up of 130,000 NFTs released on July 26, 2022.
Buy and Sell NFTs for a Profit
You can grow your crypto earnings by buying NFTs and selling them for a profit. NFTCrypto.io has made this even easier for you via their NFT signals trading system. They find profitable flips in the NFT market and share the signal with you in real-time. Join NFT Signals now and become a successful NFT trader. The platform users have so far earned a total group profit of over $1 Billion.