What is an NFT video?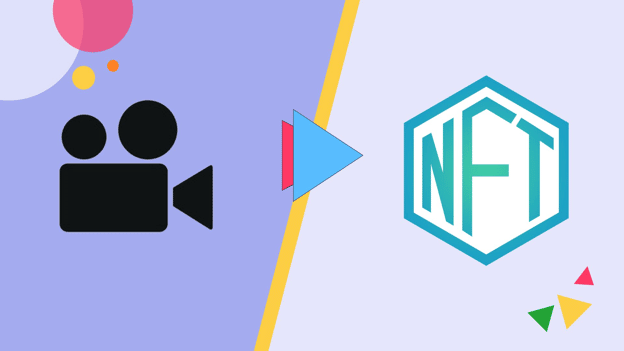 NFTs (Non-Fungible Tokens) are a hot topic today. They are digital assets that represent physical objects online and are bought and sold on NFT marketplaces. NFTs are powered by the blockchain, the same technology that powers cryptocurrencies such as Bitcoin. The Madonna NFT video which shows the artist giving birth to trees is one of the most popular NFT videos today.
Each NFT can only be owned by one person at a time, meaning that after buying an NFT, you can be assured that you are its sole owner. Most NFTs run on the Ethereum blockchain, but it's still possible to develop NFTs on other blockchain networks.
Most NFTs represent graphics. But, can a video be an NFT? The answer is yes.
Any moving video can be converted into an NFT video. A video NFT can be bought and sold in the same way as a graphic NFT. An video has auditory elements which make it easy to animate or illustrate the video.
NFT videos get value by creating scarcity which was not available in the video industry before. Each video is identified by a unique code which ensures that it can't be owned by more than one person.
An NFT video has size limits and dimensions. You cannot create an video from a movie that runs for 2 hours. But you can create an video from short videos, motion videos, or animations.
Jump Start your NFTs Success by getting early on game-changing Projects
Join our Discord Channel Today!
But why would one buy a video that they can watch or download without paying anything? People buy videos to get ownership rights. The buyer will remain its owner regardless of the number of people who view or download the video.
How to Create a Video NFT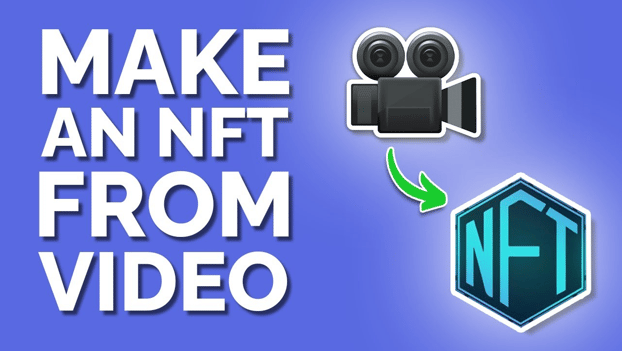 If you have an interest to sell video as NFT, your first step should be to create video NFT. The good thing is that there are many platforms where to create video NFT without much effort. Even without strong video-making skills, it's possible to create your first video, upload it, and start making money.
Before you create video NFT, there are a number of factors that you consider. Different NFT marketplaces accept different video formats and video sizes. For example, OpenSea accepts video formats such as MP3, MP4, GIF, PNG, WebM, and others. The marketplace accepts a maximum NFT video size of 100MB. Rarible also accepts a wide variety of video formats but accepts a maximum file size of 10MB.
It is also recommended to use an  video with a resolution of 1080px.
The following are the steps necessary for you to create an NFT out of your video in OpenSea:
Step 1: Sign up for an OpenSea Account
You need an OpenSea account to be able to create video on the platform. You can sign up for an account for free.
Step 2: Create a MetaMask Account
OpenSea requires you to make payment to sell video as NFT on their platform. The payment should be made in Ethereum, so you will need a crypto wallet to store it. Meta Mask is the best crypto wallet and it is compatible with OpenSea. Visit Metask.io and click the "Download" button. It will run as a browser extension on your computer.
Step 3: Fund your Meta Mask Wallet with Ethereum
You can buy Ethereum from Coin base or any other crypto exchange platform and transfer it to your Meta Mask wallet. You will use Ethereum to pay for the charges of creating and listing an video on OpenSea.
Jump Start your NFTs Success by getting early on game-changing Projects
Join our Discord Channel Today!
After funding your MetaMask wallet, connect it to your OpenSea account.
Step 4: Create Video NFT
Now that you have connected your funded MetaMask wallet to your OpenSea account, it's time to create video NFT. Click the "Create" button and you will be taken to a page where to upload your files.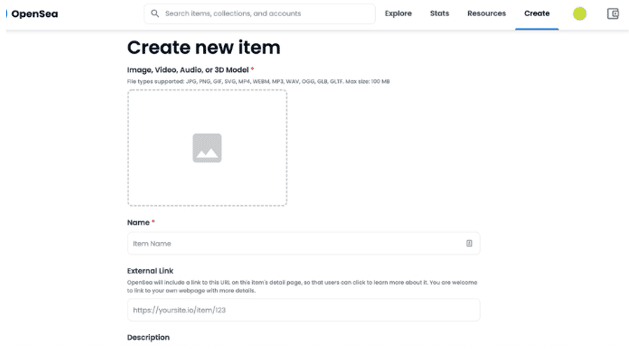 The video must be in a format supported by OpenSea and be 100MB or below in size.
After uploading your video, you will be asked to fill in fields such as the video name, external link, description, collection, supply, and blockchain.
Once done with filling the fields, click the "Create" button and a page will be opened where you can list the video for sale.
Step 5: Sell video as NFT
Click the "Sell" button to list the NFT video for sale on the OpenSea marketplace.
The marketplace will require you to set the price for the video. You will have two options when it comes to setting the video price: fixed price and timed auction.
With a fixed price, people will buy your video at the exact price that you set. With a timed auction, you will receive bids from different potential buyers. The highest bidder within the specified duration of time will become the new owner of the video.
It's worth noting that OpenSea.io will charge a fee of 2.5% for listing your  video. This fee will be deducted from your MetaMask wallet.
Once done with setting the price, click "Complete Listing" and the  video will be listed in the OpenSea marketplace ready for sale.
That is how to sell video as NFT.
Read Also :