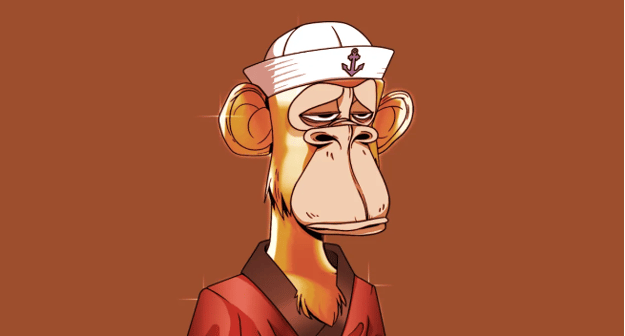 With the collapse of FTX and the effect spreading to other NFT companies, the cryptocurrency bear market is only getting worse, and the NFT hype has lost its steam since earlier this year. Despite this, some "blue chip" Ethereum-based NFTs are still commanding huge prices in the NFT market as evidenced by yesterday's sale of a Bored Ape Yacht Club (BAYC) NFT for almost $1 million.
The Bored Ape Yacht Club NFT #232 was sold yesterday for 800 ETH in the secondary marketplace, or about $927,000. The profile picture (PFP) NFT was sold by Deepak Thapliyal, the CEO of Chain, a Web3 cloud software startup, and bought by the popular pseudonymous collector Keung.
"Thanks [Thapliyal] for the good deal," Keung wrote in a tweet yesterday.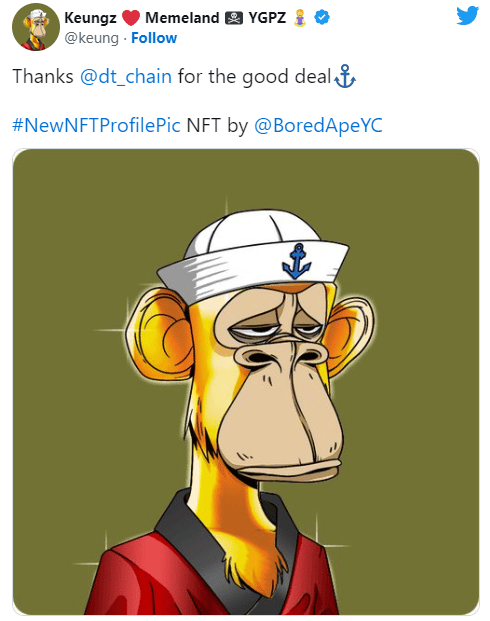 Most BAYC NFTs have lost a significant percentage of their value in recent months. For instance, the Bored Ape NFT bought by Justin Bieber for $1.3 million worth of ETH earlier this year is now only worth $69,000. The Justin Bieber-owned BAYC NFT is characterized by golden fur and it's considered one of the rarest NFT avatars today. Most rarity tools have ranked it at position 324 out of the 10,000 Bored Ape Yacht Club NFTs that are available. Only less than 0.5% of the Bored Apes have the golden fur trait.
Thapliyal is a popular NFT collector. This year, he purchased an NFT from the CryptoPunks collection for 8,000 ETH, which was equivalent to $23.7 million at that time, for one NFT. He recently announced plans to sell his rare NFTs after the fall of FTX, which had an impact on Chain. However, he has expressed his desire to keep the record-making punk. The tweets have however been deleted.
The last Bored Ape Yacht NFT to attract a price of $1 million was sold on October 1, when Bored Ape #8585 was sold for 777 ETH, which was equivalent to $1.02 million at that time. ETH's value was a bit higher then.
NFTs (Non-Fungible Tokens) are digital assets that run on the blockchain, the same technology behind cryptocurrencies such as Bitcoin and Ethereum. NFTs represent the ownership of digital assets such as profile pictures (PFPs), collectibles, artwork, and video game items. In 2021, the NFT market managed to hit a value of $25 billion and the same momentum continued to early 2022 before the onset of crypto winter in May. Although the NFT market is not dead, it has been weakened.  
The Bored Ape Yacht Club was created by Yuga Labs and is one of the most popular NFT projects today. The NFT collection was launched in April 2021 and it comprises 10,000 unique NFTs in the form of Bored Apes. The Bored Apes are mostly used as avatars on social media platforms like Twitter and Instagram.
Make Money with NFTs
Do you want to start making money with NFTs (Non-Fungible Tokens)? NFTCRYPTO.IO has developed the best NFT trading signal system providing a minimum of 5 signals a week for long and short NFT trading positions. Click here to subscribe and learn from professional crypto and NFT traders and reach handsome returns with controlled risk. The platform users have so far earned a total group profit of over $270K.