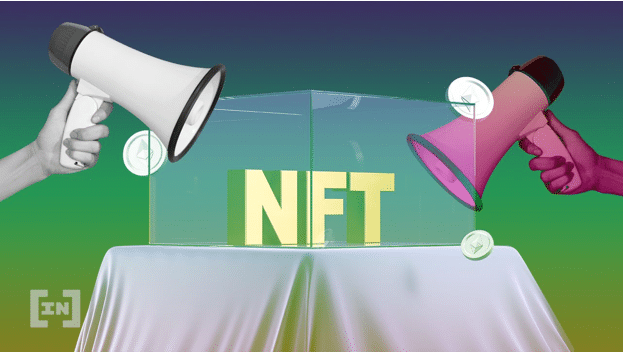 NFT promotion is important for the success of any NFT project. However, knowing how to promote NFT can be difficult because promoting in Web3 can be different from promoting in Web2. But with the right NFT project and correct NFT promotion, you can build the next big NFT brand. From Discord to NFT events, collaborations to Twitter spaces, there are different ways of NFT promotion that you can use to take your NFT project to the next level. This guide will help you learn how to promote NFT collections.
What are the Benefits of NFT Promotion?
Wondering why learning how to promote NFT collections is important? Well, despite the decentralized nature of Web3, an NFT project is still a business and a brand and it should be treated as such. Doing NFT promotion will create awareness around your NFT project, which translates to increased sales. Hence, promoting your NFT should be in your best interest as well as the NFT holders.
There are about 12,000 NFT sales every day, hence, you should be loud to cut through the masses. How can you find your audience without promoting your NFT?
How to Promote NFT Collections
So, you have created beautiful artwork, outstanding utility, and a clear roadmap ready to go! You could even have future events and merchandise lined up. All you need to do now is to build an audience around your NFT through NFT promotion. Fortunately, there are many free and paid methods for how to promote NFT projects. Below are the tips for NFT promotion.
The Ultimate Marketing Tips to Promote Your NFT Project Free
Free NFT promotion methods enable you to promote NFT free. What you will be needed to put in most is your effort, and they are not any less important or effective compared to the paid methods. The following are some of the free NFT promotion methods that you can use:
#1: Build an online community
Community is very important for any project. Therefore, you've to consider where you're going to focus your community NFT promotion efforts. The best places to find an audience and build an NFT community are Twitter, Discord, and Telegram.
Twitter is the best starting place for NFT promotion. After building a large Twitter audience, start to tease your Discord account information.
Read our blog about the top NFT Twitter accounts to follow and learn how to build an audience around your NFT collection.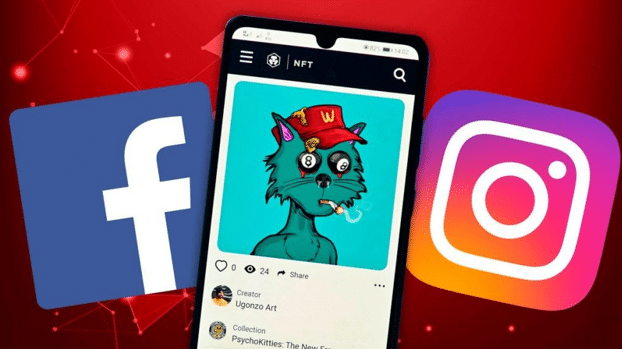 You can market your Discord as an exclusive community and invite members through contests, competitions, and collaborations. Telegram is also another social media platform good for how to promote NFT. It is similar to WhatsApp and has a "group chat" style function. Be clear on your project's intentions and branding and your community will find you.
#2: Collaborate with other NFT Artists
Collaboration with the NFT community can make or break a project. When a new NFT project collaborates with a larger NFT project, the upcoming NFT project will gain legitimacy, in addition to promoting it to a larger community. Free NFT promotion collaborations can be in the form of NFT swaps (cross-community giveaways), allowlist giveaways, Twitter Spaces, and more. You may have to hire a "collaboration manager" to look out for and organize collaborations.
#3: Publish Content on NFT and Crypto News Sites
News publications provide a way how to promote NFT projects and reach a wider audience. This is important because some NFT collectors don't engage much on Twitter and Discord, but you can reach them through crypto news. Create medium blog posts and press releases and share them with NFT and crypto publications. Some publications will run your stories for free, but others will require you to pay.
#4: Promote your NFT on Social Media
As we stated above, the online community is at the heart of the success of your project. Curate your Twitter followers, and then funnel them through to Discord.
Most NFT projects ignore LinkedIn for NFT promotion but don't. LinkedIn has a growing NFT community, and this can be the best place how to promote NFT to a smaller, engaged audience.
#5: List the NFT on NFT Marketplaces
If you've just created your first project and you don't have a good community behind it, listing it on an NFT marketplace is a good starting point.
Top NFT marketplaces such as OpenSea get millions of visitors each day, and the process of listing your NFT on such platforms only takes a short time. However, due to the growing number of NFT marketplaces, the competition can be fierce.
#6: Run Giveaways
An NFT giveaway is an effective method for promoting NFT-free. NFT giveaways allow you to widen your fan base by requesting them to complete some tasks to participate, helping your NFT project to be discovered by many.
Since only your effort will be required to create the airdrop NFTs, it is a free NFT promotion method.
7+ Paid Ways to Promote NFT Collection 2023
Paid ways of how to promote NFT projects require less effort to get the desired results, but this comes at a cost. They include the following:
#1: Influencer marketing
NFT influencers have established social proof, hence, NFT enthusiasts are most likely to trust them.
To get started with this NFT promotion technique, you must reach out to NFT influencers who are in the same niche as you and have enough following in the NFT space. You should then strike a deal with them based on your budget for promoting your NFT on Twitter, Instagram, and other channels.
It's important to bear in mind that influencer marketing comes with a price tag. For instance, engaging top-tier Twitter influencers for NFT promotion may require a significant investment. The cost of this could range from $1500 to $3000 USD. Influencer marketing can yield impressive results, but it's essential to strategize thoughtfully and allocate resources wisely to maximize the impact of your NFT promotion.
#2: Create PR Articles/Interviews
Just like Influencer marketing, you can reach out to NFT websites, blogs, YouTube channels, or Podcasts to have an exclusive interview or article where you can talk about your new NFT project and its uniqueness. You can reach out to them for a special opportunity to share an exclusive article or interview about your NFT project. This is where you can discuss the uniqueness of your upcoming NFT collection.
To get a sense of what to aim for, explore well-known news channels and podcasts such as the NFT Catcher Podcast or the Edge of NFT podcast. This will give you an idea of how to approach these platforms. On widely read NFT news websites like NFTNow and NFTify, you'll notice they have a dedicated section called "Next Up" for showcasing featured NFT projects.
You can browse through popular podcasts or news channels to get an idea of what to pitch as you reach out to the channels.
#3: Paid Featured NFTs Drop
Featured drops on top NFT marketplaces and NFT websites are a good way of promoting your NFT and getting it out in front of interested buyers. The featured drops come at a cost and are normally done at the most visible part of a website or newsletter.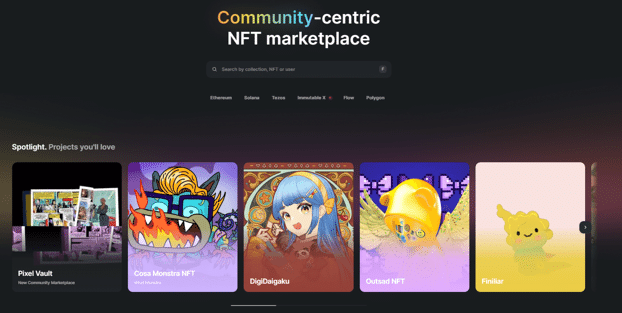 Most NFT websites and NFT marketplaces send out newsletters every week featuring promoted NFT artworks. Aggregated marketplaces such as Rarible have a Spotlight section where paid NFT promotions are featured.
#4: Paid Advertising
Paid advertising is another paid method of how to promote NFT collections and maximize their exposure. You can set aside some budget to run ads on popular social media platforms such as Twitter and Instagram and see your NFT project rise.

Video ads have a higher click-through rate and generate a higher engagement. It will be good if you create short videos in which you tell the story behind your NFT project or your NFT collection in a teaser way.
#5: Create your NFT Marketplace
Aggregated NFT marketplaces come with some limitations, and self-owned NFT marketplaces have become a common way how to promote NFT collections among NFT creators. Having your own NFT website, be it only a store or a full-blown NFT marketplace, gives you more freedom and a new way to promote your NFT.
With your own NFT marketplace, you can, for example, create dedicated pages for your NFTs or NFT airdrops, add a blog, and implement content marketing and search engine optimization (SEO) to boost your website traffic and increase the exposure of your NFTs. All these NFT promotion strategies are measurable using marketing tools such as Google Analytics.
By following the above tips on how to promote NFT collections, you can effectively reach your target audience and become interested in your NFTs.
#6: Utilize Social Media:
Promote your NFT collection on dedicated platforms like Instagram and Twitter to attract potential buyers and generate buzz. Having a massive following isn't a must when it comes to selling your NFT collection. The key lies in having a committed audience who truly value your creations. Consistently sharing updates about your collection's development keeps their interest alive.
Kick-off by engaging your social media followers, gradually forming a close-knit NFT community. As you nurture this community, you can expand its reach by crafting articles that share the progress of your collection. These updates can be posted on your own marketplace. It's the dedication and connection you build with your audience that paves the way for NFT success, even if your following isn't gigantic.
#6: Optimize sales on OpenSea
:
OpenSea is a popular marketplace for NFT sales. Maximize your reach and sales potential by partnering with an NFT marketing agency like Infinite Block Tech, which can help you target your audience and create hype around your collection. OpenSea stands as the ideal platform. With a vast audience, it's a prime hub for NFT promotion and sales. Yet, to truly elevate your efforts, consider teaming up with an NFT marketing agency.
Their exceptional expertise in NFT promotion and marketing brings unparalleled value. They guide you in reaching your desired audience, generating excitement, and boosting demand for your NFT collection. By tapping into their knowledge and resources, you can supercharge your NFT sales, unlocking remarkable success. Settling for average NFT sales isn't necessary – by opting for OpenSea, you can elevate your NFT venture to new heights.
#7: Leverage niche websites
:
Niche websites dedicated to NFT art collectors can be highly beneficial. Listing your NFT collection on these platforms boosts visibility and draws the attention of potential buyers. It's a fantastic strategy, especially if you're new to the scene, as it amplifies the promotion of your NFT collection.
Buy and Sell NFTs for a Profit
You can grow your crypto earnings by buying cheap NFTs and selling them for a profit. NFTCrypto.io has made this even easier for you via their NFT trading signal system. They find profitable flips in the NFT market and share the signal with you in real-time. Join NFT Signals now and become a successful NFT trader. The platform users have so far earned a total group profit of over $1 Billion.