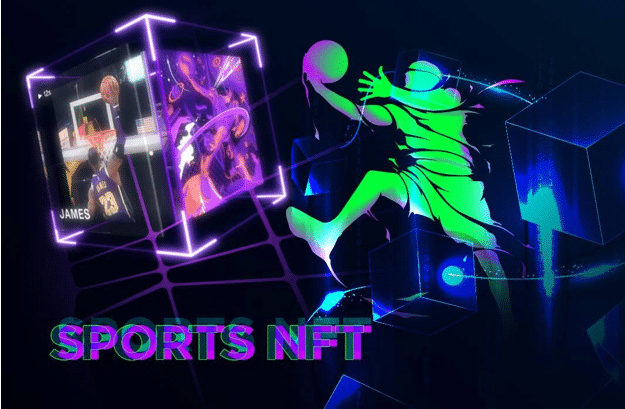 Non-Fungible Tokens (NFTs) are making a remarkable entrance into the sports world. Clubs are increasingly growing interested in these unique digital tokens, which are an alternative source of income and present a new way of engaging communities. To date, many sports-focused NFT projects have been launched, with some growing into billion-dollar companies. In this article, we discuss some of the best upcoming sports NFT drops this year and the top NFT sports collectibles that have already been launched into the NFT market.
How NFT Sports Collectibles Work
Sports NFT collectibles are a type of utility NFTs that provide players with a flexible way of collecting cards and memorabilia. In some cases, the NFTs double up as not only collectibles but fully-functional games.
Below are some of the ways how NFT in sports works
#1: Trading cards that look like collectible cards used in sports such as baseball, basketball, American football, and soccer.
#2: Highlights that allow fans to digitally own their favorite moments in matches in the form of video clips.
#3: Team kits that can be wristbands, jerseys, boots, and socks that all collectors can seek to own. Having these items secured on-chain in the form of NFTs allows fans to virtually buy and sell them.
#4: Memorabilia such as trophies, awards, and autographs can also be created into NFTs that can be bought and sold by fans.
Since the ownership of NFT sports is secured on the blockchain, they can offer greater levels of utility that surpass the capabilities of traditional sports collectibles.
Jump Start your NFTs Success by getting early on game-changing Projects
Join our Discord Channel Today!
What is Sport NFT Drops?
Sport NFT drops can be a new game scheduled to launch, new NFTs being launched on a sport NFT marketplace, or in-game freebies being "airdropped" for players. Sport NFT drops are very important to the sports NFT world since they keep things fresh in the ecosystem, adding more utility to tokens and keeping players engaged.
There are many places to find scheduled sport NFT drops. For example, online NFT calendars show details of what is coming up for NFT games. Social media can also be a great platform for users to access the all-important NFT drops for certain games that give free NFTs to holders.
To access sport NFT drops, some of the common in-game requirements tend to involve players already taking part in the game and owning either a particular number of NFTs or the native token of the platform. The good thing about gaining a sports NFT drop is that you become an owner of a valuable token without making a purchase.
Top Sport NFT Drops and Collectibles in 2023
The following are the best sport NFT drops and sport NFT collectibles for 2023:
#1: Silks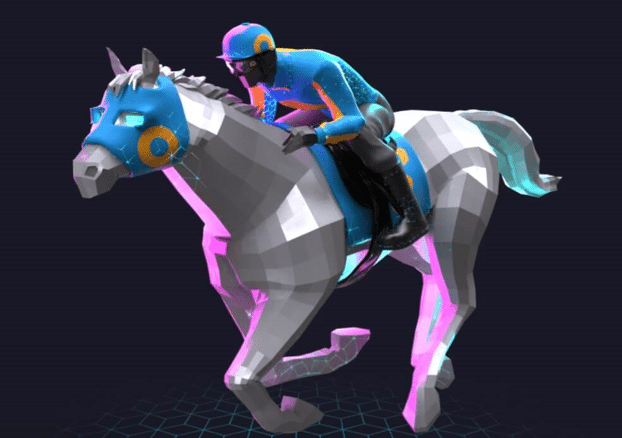 Silks is a Metaverse game providing players with a virtual place where they can experience the excitement of owning horseraces. Fans can buy, trade, and communicate with in-game NFTs such as Avatars, Horses, Stables, Silk Avatars, and Land. Players can earn tokens just for showing their gaming skills. One of the unique features of this sport NFT collectible is that the horses in the game are linked to real-world horses.
Once the racehorses win a race and create offspring in the real world, the corresponding horse owner earns tokens, that is, $STT. $STT tokens can be used to carry out transactions within the ecosystem. You can use them to purchase in-game items such as land, stables, avatars, and horses.
The Genesis Silks Avatar mint went live in late April 2022 and received a great reception. The NFTs were all purchased by top investment firms and top NFT communities such as holders of the Bored Ape Yacht Club NFTs.
To respond to the incredible demand, Silks released another 5,000 Silks Avatars to the public. After purchasing an avatar, holders could claim Silks Land if they held the avatar for 45 Days. The collection has a total supply of 10,000 avatars that can be purchased on OpenSea.
#2: Tamadoge
Tamadoge is a play-to-earn (P2E) game based in the Tamaverse and it requires players to look after their pets. Players who bring up their digital pets well are ranked high on the leaderboard and receive TAMA, the native token of the ecosystem. Players can use this currency to purchase objects, feed their pets, or customize different accessories.
The NFT sports collectible is expanding, and it will soon be integrated into the Metaverse. Players can use AR headsets to walk their pets and exercise them, earning rewards for that.
Jump Start your NFTs Success by getting early on game-changing Projects
Join our Discord Channel Today!
#3: LaLiga and Dapper Labs NFTs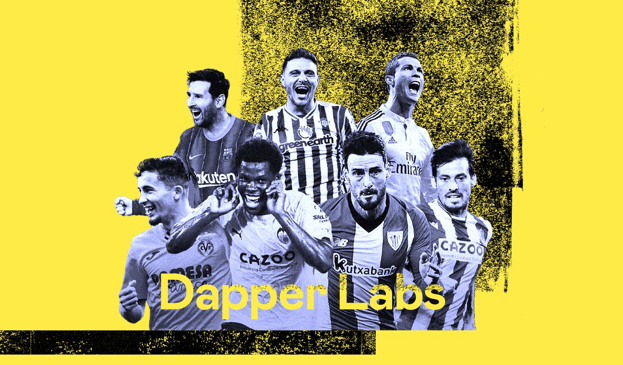 Dapper Labs, the creator of NBA Top Shot, has partnered with LaLiga to create their official NFT sports collectibles. The collectibles will feature iconic gaming moments transposed in NFTs.
The listed NFTs are based on favorite moments from LaLiga matches over the past 20 seasons.
The available collectibles are from popular LaLiga clubs such as Real Madrid, ​​Villarreal CF, FC Barcelona, Sevilla FC, Atlético de Madrid, Valencia CF, Athletic Club, and others. Fans can catch sport NFT drops on sport NFT marketplaces. Most of them require you to connect your NFT wallet such as MetaMask to purchase NFTs. LaLiga players can purchase the NFT sports collectibles from the Flow blockchain.
#4: Sorare
Sorare, the trading card and fantasy football hybrid platform, has tapped into sports fans' love for themed trading cards by providing them with utility as NFTs. Every game week, players can create five-a-side teams using their NFTs and compete to win prizes based on the real-world performance of their players.
Sorare saw extensive growth in 2022, entering into new partnerships with MLB and NBA to introduce licensed baseball and basketball versions of its game. The game also has a free-to-play version with common cards that are not recorded on the blockchain but can help users win their first NFTs and compete for cash prizes and top players. Most of the assets are already listed on the platform's sport NFT marketplace and externally on OpenSea.
#5: NBA Top Shot

NBA Top Shot enables fans to own their favorite moments in basketball. It focuses fully on NBA, allowing users to access official highlight videos from matches in the form of NFT sports collectibles that can be traded on the site's sport NFT marketplace.
A lot is expected to come from its unique concept and there is a lot that other NFT sports platforms can learn from this project.
Buy and Sell NFTs for a Profit
You can grow your crypto earnings by buying NFTs and selling them for a profit. NFTCrypto.io has made this even easier for you via their NFT signals trading system. They find profitable flips in the NFT market and share the signal with you in real-time. Join NFT Signals now and become a successful NFT trader. The platform users have so far earned a total group profit of over $1 Billion.