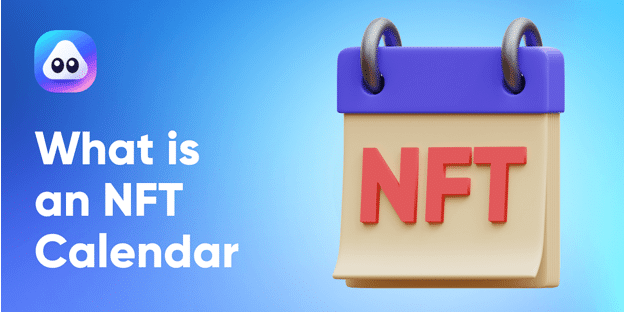 Non-Fungible Tokens (NFTs) have created new opportunities for both investors and collectors. As the popularity of NFTs continues to rise, it is important to understand how they work and where to find them. One of the best ways to stay up-to-date on the upcoming NFT drops is by using an NFT calendar. s
An NFT calendar tracks all major token releases to help investors plan their investments accordingly. In this article, we discuss NFT calendars in detail and how NFT investors can use them for success.
What is NFT Calendar?
An NFT calendar gives an overview of upcoming NFT drops on some of the most popular NFT marketplaces such as OpenSea, Mintable, and Rarible. They ensure that users have up-to-date information about these events by providing detailed descriptions including dates and times when the drops will occur together with links leading to the project's website or its listing page on an NFT marketplace.
NFT calendars are regularly updated with details about the specific platform where the drop event will be hosted along with additional details such as the number of available items, estimated value ranges, and others to give investors insight into the potential investment returns from the sale event.
An NFT calendar helps investors to identify promising NFT projects before they are launched, giving them ample time to research before making a purchase decision. However, it is always good to do your research before investing in an NFT project regardless of whether you found it through effort or via a trusted source such as an NFT calendar.
What are NFT Drops?
An NFT drop refers to a time-limited event in which the creator releases a limited number of unique digital assets to the public.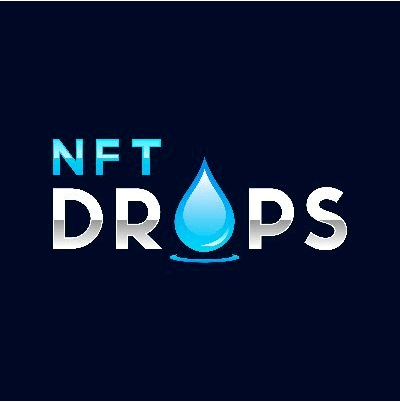 An NFT is a unique digital asset stored on the blockchain that represents the ownership of a digital asset. Each NFT is unique and cannot be reproduced. NFT drops generate huge excitement and demand among investors and collectors due to their scarcity and exclusivity.
NFT drops are characterized by the following features:
#1: Limited Supply
NFT drops have a pre-determined limited supply of digital assets, which creates scarcity and drives up their demand. When an NFT drop expires, collectors can only purchase the NFTs from secondary NFT marketplaces. In most cases, this comes at an increased price, hence, collectors rush to grab these digital assets during the drop.
#2: Exclusivity
NFT drops offer access to unique digital assets with great demand. These digital assets cannot be reproduced or replicated.
#3: Time-Limited Availability
NFT drops only run for a specific duration, creating a sense of urgency among investors and a time-sensitive buying opportunity.
Why Participate in NFT Drops?
Participating in an NFT drop comes with several benefits, including the following:
#1: Access to exclusive content
An NFT drop allows you to acquire exclusive and rare digital assets with significant value. Being a holder of an NFT also comes with several benefits such as exclusive access to clubs and communities.
#2: Potential for Investment
By participating early in a successful NFT drop, you can earn significant returns on investment if the value of the asset in question appreciates over time. You can resale the NFT at a higher price on secondary NFT marketplaces.
#3: Community Engagement
NFT drops create a sense of community and shared experiences among collectors, giving them opportunities for collaboration and networking.
Why use NFT Calendar?
There are many reasons why NFT investors and collectors should use NFT calendars.
First, NFT calendars provide a centralized platform for all upcoming NFT drops, helping save time and work.
Users will not need to research several platforms and websites to find the NFTs they desire to buy. They can easily find the list of upcoming NFT drops on an NFT calendar.
NFT calendars also give their users curated information about an NFT drop, helping them choose what to purchase. Before buying an NFT, a user can read about the background of the creator, prior work, and their plans for future drops.
NFT calendars also allow users to learn about new NFT artists and their work. By browsing through the list of upcoming NFT drops, a user can discover new artists and check their previous works. This can help NFT collectors to diversify their NFT holdings and invest in upcoming artists.
By giving NFT collectors advance information about upcoming NFT drops, NFT calendars help users to stay ahead of the competition. They also ensure that their users never miss opportunities to grab new NFT drops in the market.
Some NFT drops are sold out within minutes after being dropped, making it difficult for investors and collectors to acquire a piece of digital art. With an NFT calendar, a user can track upcoming NFT drops and be prepared to purchase them immediately after they become available.
NFT calendars are a good way for identifying and filtering out fraudulent drops, protecting NFT collectors from NFT scams, and ensuring they only invest in quality and legitimate NFT drops.
Features and Functionalities of an NFT Calendar
The following are the features and functionalities offered by an NFT calendar:
#1: Aggregating NFT drops
NFT calendars use data scraping and partnerships with NFT platforms to gather and collect information about upcoming NFT drops, giving collectors access to a wide range of opportunities. They then organize the NFT drops into various categories such as type and platform, making it easy for collectors to find NFT drops easily based on their interests and preferences.
#2: Real-time Monitoring
An NFT calendar continuously monitors the status of upcoming NFT drops, sending real-time information to collectors about when and where the drops will occur. They also display countdown timers for upcoming drops, helping collectors to plan and prepare for the release of highly anticipated assets.
#3: Notifications and Reminders
NFT calendars have personalized alert settings, helping collectors to receive notifications about drops that meet their interests and criteria. Collectors can choose how to receive the notifications, such as alerts via email or push notifications on their mobile devices. This ensures they never miss an opportunity.
#4: Filtering and Sorting
NFT calendars allow collectors to filter drops based on criteria such as genre, artist, platform, or price range. This allows them to only see the drops that match their preferences.

They can also sort the drops based on factors such as rarity, popularity, price, or release date, enabling them to prioritize and focus on drops that suit their investment goals.
Future Trends and Developments for NFT Calendars
NFT calendars are expected to rise in popularity with the increasing adoption of NFTs. The following trends and developments are most likely to happen:
#1: Integration with NFT marketplaces
NFT calendar is likely to integrate with NFT marketplaces, giving collectors a seamless connection with the platforms where the drops are happening. The integration will enhance the user experience and make it easy for users to take part in NFT drops.
#2: Enhanced Analytics and Insights
As the NFT industry continues to evolve, NFT calendars will incorporate data-driven insights and advanced analytics. This could include rarity analysis, historical price trends, and recommendations based on the collector's preferences. This will help investors and collectors to understand the NFT market better.
#3: Community Features and Social Engagement
NFT calendar sites could introduce community features such as chat rooms, forums, and social engagement platforms as a way of fostering collaboration and interaction among collectors. This will create an active community where NFT enthusiasts can discuss drops, share knowledge, and engage in collaborative projects.
Conclusion
NFT calendars have changed how collectors navigate the world of NFT drops. By gathering and consolidating information, sending real-time updates, and offering personalized alerts, an NFT calendar helps an investor to stay updated, secure exclusive assets, and make sound decisions when investing in NFTs. They also help investors find legitimate NFT drops to avoid NFT scams and save time and effort when searching for NFT drops. With their many features and commitment to curating legitimate NFT drops, NFT calendars are set to become indispensable tools for collectors, pushing the NFT market into a more transparent, accessible, and exciting future.
Buy and Sell NFTs for a Profit
You can grow your crypto earnings by buying NFTs and selling them for a profit. NFTCrypto.io has made this even easier for you via their NFT signals trading system. They find profitable flips in the NFT market and share the signal with you in real-time. Join NFT Signals now and become a successful NFT trader. The platform users have so far earned a total group profit of over $1 Billion.