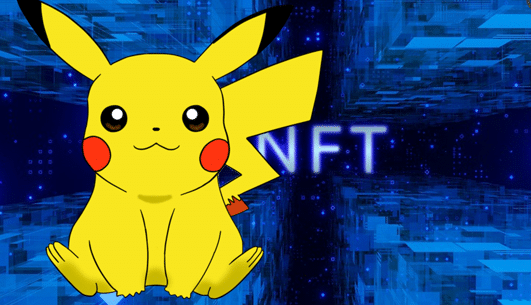 As the blockchain increasingly becomes popular, it is good to look at all the opportunities it has to offer. One of the greatest inventions of the blockchain is the Play-to-Earn (P2E) games, which utilize Non-Fungible Tokens (NFTs) in their systems. One of the franchises with great potential is the Pokémon NFTs.
Most P2E NFT games style their gameplay after Pokemon. This makes NFTs a perfect fit for Pokemon. Although Pokémon NFTs are often shared, there is some confusion about whether there are real Pokemon NFTs or not. Let's find out!
Are there Pokemon  NFTs?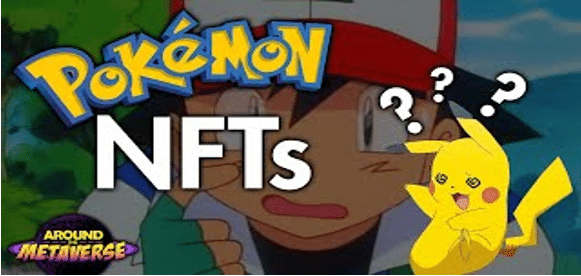 As far as Pokémon NFTs are concerned, there has been a lack of clarity on some issues. Many Pokémon NFTs or projects claiming to be official pop up frequently, but none of them are official. Currently, there are no real Pokemon NFTs.
This problem is not exclusive to NFTs. The crypto industry in general has a bit of a grey area with copyright, which is even worse with NFTs. Pokemon copyrighted phrases have even been used as names for some altcoins without official backing. Thus, there are no official Pokémon NFTs.
Jump Start your NFTs Success by getting early on game-changing Projects
Join our Discord Channel Today!
What are Pokémon NFTs?
NFTs are unique digital assets. An NFT is a digital token stored on the blockchain, a unique token that there is only one of. This gives the NFT scarcity, and that is where it gains value from. An NFT cannot be reproduced or duplicated. NFTs can represent simple cards, pictures, digital art, or even Pokemon.
Pokémon has been very popular since its launch in the 90s. Pokémon has become a cultural phenonium, stretching out to anime, films, card games, and even esports. The Pokémon universe has also expanded, and it currently includes over 1000 different types of Pokémon. The creatures are collectible, and that is why they appeal to the games.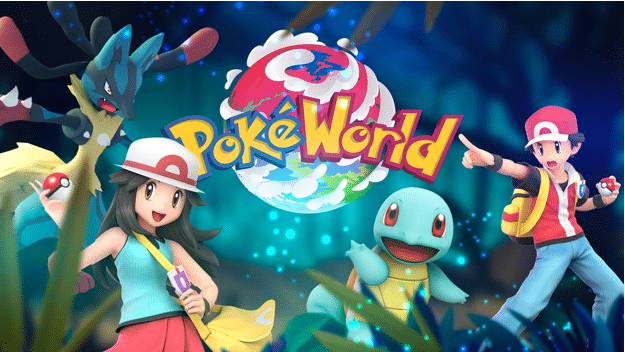 Pokemon NFTs could work in a variety of ways. They can be actual collectibles that fans can purchase like merchandise for the games, just like Funko Pop NFTs. There is the potential for a Pokemon-style game to attach a Pokemon token to each monster in-game and have the technology involved with the actual gameplay.
Why Pokémon NFTs?
Pokémon has been one of the top brands in the world for more than a generation. When it comes to NFTs, it has some elements that make it a perfect fit. For example, its rarity.
NFT Pokemon cards could allow collectors to collect different types of Pokémon, which can allow them to continue to grow and maintain a global market. Pokémon has already been widely embraced by digital natives. Pokémon has unique characteristics, such as its non-fungible nature, making it a digital asset that can be used without intermediaries. Different levels of rarity can be used to grant players access to different types of Pokémon.
Where Can I Find NFTs Inspired by Pokémon?
Although there are no Pokémon NFTs with an official license, there are many NFTs inspired by Pokémon. You can easily find Pokémon-like NFT collections on an NFT marketplace such as OpenSea.
Each Pokemon  NFT game offers Pokemon-like mechanics, but each monster comes as an NFT with added scarcity. These Pokemon-inspired NFTs work very well, but they don't have the draw of the official Pokémon NFTs.
The Pokemon-inspired NFTs can be purchased from major NFT marketplaces. It is easy to buy a Pokemon  NFT on any marketplace. You only have to connect your NFT wallet to the marketplace and ensure it is funded with the right crypto. To buy the NFT, you simply have to click a Buy button. However, since they are not allowed to use copyrighted words such as Pokemon, it will be better to search for monster-focused projects.
Jump Start your NFTs Success by getting early on game-changing Projects
Join our Discord Channel Today!
Are Official Pokémon NFTs Coming Soon?
Although there are no official Pokemon NFTs at the moment, that could change in the future. Fans should expect something to come in the future involving Pokemon and the blockchain.
Recently, fans spotted a new job listing by the Pokemon company. They were hiring persons with experience in Web3 and gaming. They needed employees to help them in this growing area.
The roles stated in the job description were not for Game Freak, so it is not actual development staff. It is the company's side focused on merchandise that is looking into Web3, meaning there are no plans to launch the Pokemon NFT game any time soon.
A few job listings are not a guarantee that we will see Pokémon NFTs soon. Pokemon could be considering getting into NFTs in the future, but their final decision will depend on how the NFT market develops. We simply have to watch how these Pokemon NFTs develop and if official Pokémon NFTs will be launched.
Problems with Pokémon NFTs
Although Pokemon NFTs sound like a perfect fit, they also have their downsides. The first downside would be the integration of NFTs into Pokemon games themselves. Although collecting Pokemon is essential to gameplay, making them non-fungible would result in balance problems. Balancing a Pokemon game depends on each Pokemon being accessible. Making some of the Pokemon so rare for players to pay a decent amount of money for them would upset the natural balance between Pokemon.
Collecting all Pokemon is a key achievement in gameplay. Having this task need a lot of actual money being spent would change the nature of Pokemon. It will make the main task of 'catching 'em all' inaccessible to the actual Pokemon's audience. Pokemon's esports scene would also be affected.
Buy and Sell NFTs for a Profit
You can grow your crypto earnings by buying NFTs and selling them for a profit. NFTCrypto.io has made this even easier for you via their NFT signals trading system. They find profitable flips in the NFT market and share the signal with you in real-time. Join NFT Signals now and become a successful NFT trader. The platform users have so far earned a total group profit of over $1 Billion.