What is the NFT trend?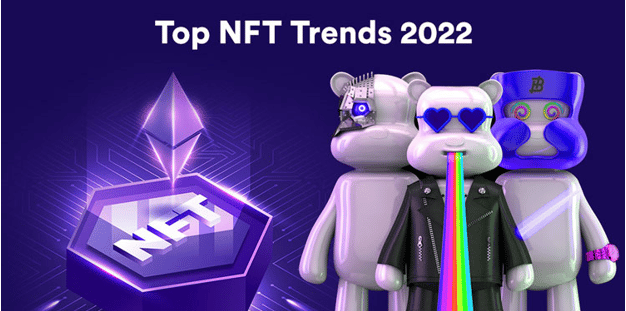 NFTs (Non-Fungible Tokens) were invented in 2014, but their popularity only rose in 2021. NFTs are now popular as a way of buying and selling artwork. The craze in the NFT sector has seen some NFTs sold for millions of dollars.
So, why should you know more about NFT trends? Whether you are interested in NFTs or not, the upcoming NFT trends will change how we experience the web, buy and sell art, brand products, and even how we buy and sell music.
Many people, especially artists, are planning to venture into NFTs. However, before you invest in NFTs, it's good to know what is happening in the boom. This will help you invest in the best NFTs. In this article, we will discuss both current and upcoming NFT trends.
NFT Trends to Watch in 2022
To make money from the NFT money, you need to track the trending NFT projects. This means you should learn how to spot NFT trends. With the many NFT trends coming into the market daily, it is almost impossible for NFT enthusiasts to keep track of all new NFT trends.
If you have been looking for the best way how to follow NFT trends, there exist many NFT tracking tools that can help keep you updated on what is happening in the NFT market. Examples include BitDegree, NFT OnChained, Moby, and others.
Below are the NFT trends to watch out for in 2022:
#1: Use of NFTs as Collateral to get Loans
NFT investors are now using their NFT collections as collateral to take out loans for emergencies and other investments.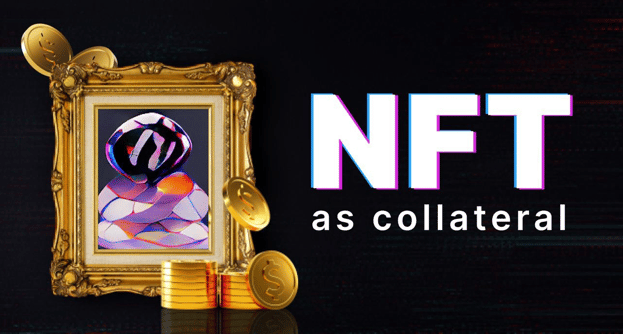 Several Defi (Decentralized Finance) platforms were developed in 2021 to support the use of NFTs as collateral for getting loans.
An example of such a platform is Arcade. The platform offers NFT-backed loans. The lender and the borrower agree and the NFT is locked up in an escrow account. This cannot be reversed until the borrower pays the loan in full.
#2: Big Brands Joining NFTs
Brands from different industries have developed an interest in NFTs, each coming up with new strategies to benefit from the technology. Food brands such as Taco Bell and Campbell's and luxury fashions like Nike and Gucci have released limited-edition NFTs. They are using these NFT collectibles to generate new revenue, raise money for charity works, enhance brand loyalty, and boost engagement on social media.
The use of NFTs to build brand value is now the new approach by big brands, and this trend will continue in 2022.
#3: Music NFTs to take over
Music NFTs are the next NFT trend on our list. Some artists have successfully sold their music as NFTs. Most artists have learned the benefits of selling their music as NFTs.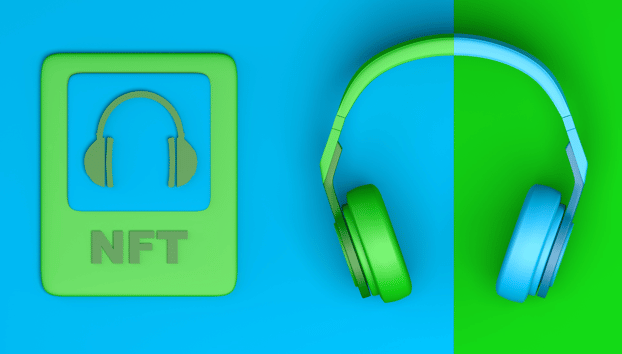 They can make more money and enjoy a consistent income. More artists are expected to start selling their work as NFTs. Hence, music NFT could be the most trending NFT art in the future.
#4: Cryptocurrency Exchanges Start Selling NFTs
The demand for NFTs has been on the rise. Auction sites that have specialized in NFT sales have been the biggest beneficiaries of this trend. OpenSea, an NFT marketplace, for example, generated $2.7 billion before the end of the first half of January 2022.
Most NFTs are purchased with crypto, so NFT buyers have to buy crypto from crypto exchanges like Coinbase and transfer it to their digital wallets. They then connect the wallet to the NFT marketplace to be used to purchase crypto.
This can be easy for experienced crypto users but it may be a challenge for beginners. One is charged for transferring the tokens and a slight mistake can lead to a permanent loss of the crypto coins.
With many NFT investors using crypto exchanges, centralized exchanges entering the NFT industry could be one of the biggest NFT trends in the future. Coinbase and FTX, some of the leading crypto exchanges, have already launched their NFT marketplaces. However, no data has been released showing the amount of revenue each company has generated from its NFT marketplace.
#5: Fashionable NFTs are increasing
Fashion NFTs is one of the trending NFT art. Fashion brands such as Gucci and Nike have already joined fashion NFT.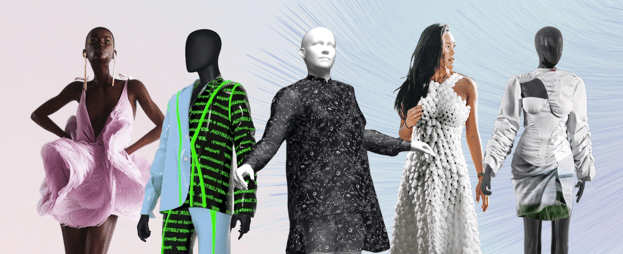 A collaboration between Gucci and Superplastic has led to the launch of SuperGucci NFT. Gucci is a popular fashion giant and a high-end fashion architect.
#6: Increasing Regulation from the Government
Cryptocurrency investors have faced the threat of government regulation for years. The government has also shown interest in regulating NFTs.
Since NFTs are bought using cryptocurrency, and the digital wallets used for this are anonymous, regulators are becoming suspicious of the NFT market.
Recently, the US Treasury Department released a study showing that NFTs can be used to launder money and even finance terror operations.
Thus, regulating NFTs is one of the hottest NFT trends.