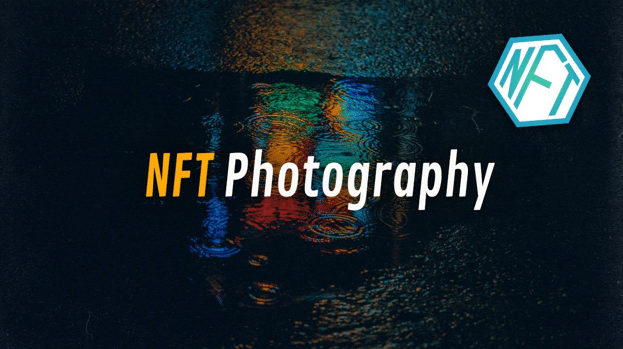 The current hype about NFT photography has attracted creators to an arena where they can make money from their NFT pictures, within the crypto space. NFT photography helps creators to earn revenue and add more art to their collections.
Since the NFT industry can be confusing, especially to beginners, and it is hard to find the right information, we will discuss everything you should know about NFT photography. By reading until the end, you will learn how to create NFT photography, how to sell photos as NFTs, the best NFT photography marketplaces, and more.
What is NFT Photography?
NFTs are non-fungible digital items that are unique and specifically identifiable, such as a 1/1 physical painting. The existence and identity of the token are recorded on the blockchain, and they cannot be changed.
NFTs can contain any type of information, including visual information. That is why most NFTs represent visual art, with creatives finding this particular use case of NFTs very valuable to their careers and the good of the art industry.
A photography NFT belongs to the visual NFT category. A photographer can print out their image, sign it, and sell it. This is also possible in the digital world using blockchain technology. However, instead of printing, they mint their work onto the blockchain.
The NFT will have the digital signature of the photographer, and it can be sold to anyone on an NFT marketplace. The photographer can also set royalties on his NFT, which means that he will earn a commission whenever the NFT is resold or its ownership changes hands in the secondary marketplace.
Types of Photography NFTs
There are different types of photography NFTs that creators can make and collectors can purchase. They include the following:
#1: Collections
An NFT collection comprises several individual pieces of artwork. These can range in quantity from two to any number of pieces that the artist wants to create. For example, the Bored Ape Yacht Club (BAYC) is a collection of 10,000 NFTs.
#2: 1/1 NFT
This is a single piece of an artist's work. One-of-one NFTs tend to be more valuable because they are the digital equivalent of single-edition physical arts such as house paintings.
#3: Open Edition
These are the types of NFTs that are available for purchase by collectors within a specified period set by the artist, such as 24, 48, or 72 hours. There is no cap on the supply of NFTs. For example, First Day Out NFT by Isaac "Drift" Wright. He sold 10,351 NFTs for 0.2 ETH each, and 15% of the proceeds were redirected to The Bail Project.
#4: Limited Edition
The release of a Limited Edition NFT has a finite supply but no time limit. After hitting the predetermined limit, the NFTs can no longer be collected.
Can you Sell a Photo Previously Sold as Stock as a Photography NFT?
Currently, there are no laws prohibiting this. The regulations depend on the NFT marketplace that you use to create and sell the Photography NFTs. Some have rules, while others don't. Note that the value of an NFT depends on its uniqueness and rarity.
How to Create NFT Photography
You can create NFT photography on an NFT marketplace. Follow these steps:
Step 1: Create an Account on a Cryptocurrency Exchange
You should first create an account with a cryptocurrency exchange such as Binance before starting to create NFT photography. Other popular cryptocurrency exchanges are CoinGecko, CoinMarketCap, and Coinbase. The exchange may require you to connect your bank account to the platform.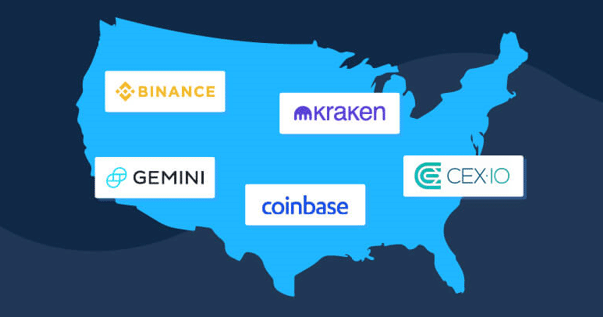 Step 2: Fund your Account
Now that you've created an account on your favorite crypto exchange, you will need to fund it. This requires you to transfer fiat currency from your bank account to the exchange.
Step 3: Buy Crypto
You should now use your fiat currency to buy crypto. It will be good to purchase Ethereum as it is accepted by many NFT marketplaces. Transfer the Ethereum to your NFT wallet.
Step 4: Connect your Wallet to the NFT Marketplace
You must connect your NFT wallet to the NFT marketplace to start creating NFT photography. Most NFT marketplaces have a "Connect" button that you can click and connect your wallet to the platform. You will be presented with a list of options for the NFT wallets, and it is up to you to choose the wallet that you are using.
Step 5: Create your Photography NFT
It is now time to upload your photograph to the NFT marketplace to create your photography NFT. The platform will ask you to provide details for the NFT, including its title and description. You should also choose how to sell the NFT, whether through a fixed price or auction. For a fixed price, you set the exact price for which you want to sell the NFT. For auction, you set the minimum price you are willing to sell the NFT for and start receiving bids from potential buyers.
Finally, you will be required to pay gas fees for your Photography NFT to be listed on the NFT marketplace.
Getting started with creating NFT photography can be tricky. However, once you learn how to create NFT photography and how the system works, you can make good money from your art.
How to Buy Photography NFTs
If you are interested in joining the world of NFT photography, it is easy to get started. You can easily find a photography NFT on an NFT marketplace.
But first, you should set up an NFT wallet. You can choose NFT wallets such as MetaMask, WalletConnect, Coinbase Wallet, etc. Your NFT wallet should be funded with crypto, which can be purchased from crypto exchanges such as Coinbase, coinGecko, and CoinMarketCap. After purchasing the crypto, transfer it to your NFT wallet. Once ready, you can start shopping around on NFT marketplaces to get the photography NFT that you like.
You should review the listing details of the NFT to know whether someone has already purchased it. If the NFT has not been purchased and you are ready to buy it at the listed price, it's all yours. However, if someone has already purchased it, there's mostly an option to put in an offer on the NFT and see whether the owner is ready to part with it.
Photography NFTs can be found in nearly every Web3 marketplace, but some marketplaces are explicitly dedicated to photographs. A good example of such a marketplace is Quantum Art. By submitting your photography NFT to the platform, it will be accepted into the primary photography section. However, the marketplace also has a section dedicated to curated digital art. Ephimera is another NFT marketplace dedicated to video and photography NFTs.
Web3 marketplaces such as OpenSea, KnownOrigin, Rarible, and others generally feature photography NFT collections rather than 1/1 pieces, but it's still possible to find them on these platforms. In most cases, photographers mint their 1/1 NFTs on platforms such as SuperRare, Foundation, Nifty Gateway, and MakersPlace. This makes them suitable for those looking for something rarer.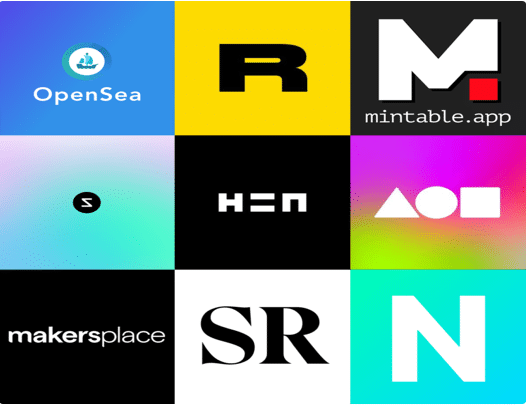 Is NFT Photography a Good Investment?
Cryptocurrencies and other digital assets have soared in popularity, attracting collectors, artists, and speculators. Some are still wondering whether this is a bubble that will collapse soon or if it marks the beginning of a new long-term investment asset class.
However, NFTs seem to be the ultimate way for creators to promote their work and make a living out of it. NFT stats indicate that there are more than 26,000 NFT sales each day and this number is most likely to rise over time.
NFTs have opened up possibilities for photographers that could not be thought about previously. NFT photography enables artists to directly connect with their collector base without relying on intermediaries or gatekeepers. They can also provide them with revenue streams that reflect the actual value of their work.
However, the Web3 space is not without challenges. One of the drawbacks is that the NFT ecosystem is unpredictable and requires people to constantly put themselves out into the Web3 space to convince people to collect their work.
All in all, NFT photography is a good investment for now. But, will it be profitable in the long term? Only time will tell. The first NFT was sold in 2014 for millions of dollars and NFTs have been around since. And with their rising adoption rate, we can confidently conclude that NFTs are here to stay.
Buy and Sell NFTs for a Profit
You can grow your crypto earnings by buying NFTs and selling them for a profit. NFTCrypto.io has made this even easier for you via their NFT signals trading system. They find profitable flips in the NFT market and share the signal with you in real time. Join NFT Signals now and become a successful NFT trader. The platform users have so far earned a total group profit of over $1 Billion.