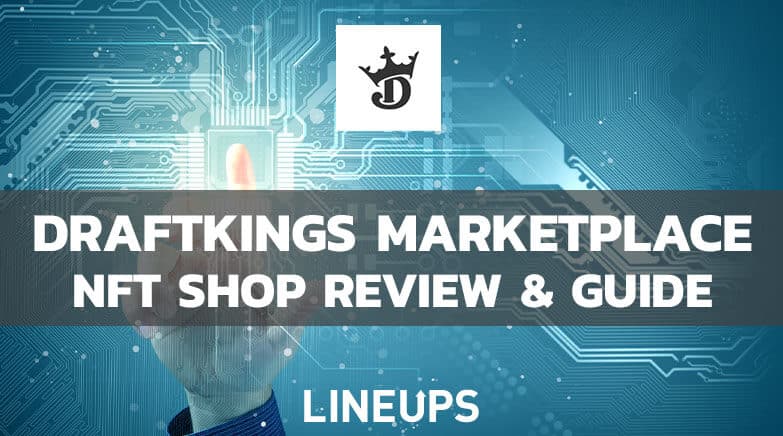 The emergence of non-fungible tokens (NFTs) in digital collectibles and cutting-edge technology has completely changed how we see ownership and trading. As the renowned daily fantasy sports and sports betting platform, DraftKings sets its eyes on the NFT frontier with the widely anticipated NFT (Non-Fungible Token) DraftKings Marketplace 2023, be ready for a revolutionary leap into the worlds of sports and entertainment. 
As we explore the nuances of this cutting-edge market and show you how to start an exciting adventure of buying and selling NFTs like never before, be ready to be immersed in a thrilling blend of sports, art, and technology.
Is the DraftKings NFTs marketplace worth it?
By adopting NFTs as a way of fan engagement and investment, DraftKings, a well-known brand in the worlds of daily fantasy sports and sports betting, has made a brave step forward. The DraftKings NFT Marketplace provides access to a world where blockchain technology preserves sports memorabilia and great moments in the form of digital assets.
It's important to look at DraftKings NFTs from various perspectives while evaluating their potential value. On the one hand, these digital collectibles provide a chance to acquire unique, rare, and verifiably authentic sports-related goods. DraftKings NFTs have the potential to turn into priceless relics of sporting history, from renowned athletes to classic sporting events caught as video highlights.
Additionally, DraftKings NFTs provide a fun and engaging fan experience. Beyond simple ownership, these tokens may open the door to special benefits like VIP entry to sporting events, virtually meeting athletes or even one-on-one conversations with sports icons. 
Thanks to these intimate meetings and exclusive access, fans, and their favorite sports teams or sportsmen may interact on a previously unheard-of level. The value of DraftKings NFTs depends on consumer demand and personal tastes, much like any investment or collectible. 
Jump Start your NFTs Success by getting early on game-changing Projects
Join our Discord Channel Today!
Before making a purchase, it is essential to conduct careful research and consider aspects like rarity, quality, and the general perception of certain NFT goods. DraftKings routinely schedules the distribution of its NFTs, and you may participate by waiting in the lobby. You may sell these digital assets, and there is also a website with continuously updated NFTs.
Although it uses the Ethereum network, the DraftKings marketplace only accepts conventional real money payment methods. This implies that purchasing NFTs may be done using US dollars, British pounds, and other fiat currencies without the need for any cryptocurrency brokers.
What does the DraftKings NFTs marketplace offer for trade?
It's crucial to remember that when new partnerships, collaborations, and sports-related possibilities materialize, the specific products on the DraftKings NFT Marketplace may change over time. Users may anticipate a wide variety of digital goods and experiences to trade as the market develops, making it an interesting and dynamic platform for sports fans and collectors. 
Users may exchange digital goods and experiences that appeal to sports fans and collectors on the Draft Kings NFT Marketplace. The following are some of the products you may exchange on the Marketplace DraftKings:
Sports Highlights:
Capture classic sporting memories through special NFTs made from video clips. These might be key plays from your favorite players and teams, game-changing shots, or record-breaking feats.
Limited-edition works of art :
Discover and purchase unique digital artworks honoring sports figures, teams, or important sporting occasions produced by renowned artists. Collectors are vying for these limited-edition items because they combine creative expression with sports enthusiasm.
Virtual encounters: 
Exchange real-world goods and services for virtual ones that get you admission to sporting events and direct communication with athletes. These possibilities may include behind-the-scenes tours, virtual meet-and-greets, or even chances to participate in online training sessions with sports pros.
Jump Start your NFTs Success by getting early on game-changing Projects
Join our Discord Channel Today!
Sports memorabilia: 
Discover and exchange digital sports treasures, which include anything from player cards and memorabilia to virtual gear and apparel. The ability for fans to possess a portion of the history of their favorite teams and players makes these collectibles potentially passionate and nostalgic.
Special Access: 
Utilize NFTs to gain unique access to special occasions, competitions, and fantasy sports leagues. These could offer exclusive chances to take part in high-stakes contests or get access to invitation-only sporting events.
Step-by-step guide; How to use the NFT DraftKings marketplace?
Here is a basic guide on how to start trading NFTs at DraftKings:
Register with DraftKings: 
You must first sign up for an account with DraftKings. This entails pressing the Sign-Up button and entering your name, address, email address, and other information.
Set up a deposit: 
The good news is that purchasing NFTs at DraftKings won't require you to explain a cryptocurrency wallet. This is because DraftKings only permits the trading of NFTs in ordinary money. As a result, you should be able to purchase your NFTs by making a standard money deposit using an e-wallet or debit card.
Examine the NFTs: 
Once the funds have been deposited into your account, you may view the highlighted NFTs by clicking the Marketplace button at the top of the DraftKings website. You can observe when the NFT is released, and they will be posted together with the trade price.
Purchase what you want:
Remember that athletic collectibles might lose value, much like NFT stocks. Hence, use caution when making purchases on the DraftKings NFT marketplace.
Last words:
In our opinion, DraftKings did a fantastic job with its NFT market. It's a particularly good choice to exchange sports artifacts, but if you want to purchase or sell artwork, gaming avatars, or other items, you might want to use another NFT marketplace.
Anyone wishing to invest in NFTs for the first time may use DraftKings, a reputable name in the online gaming industry. You can get an NFT from a renowned quarterback or a rising NBA player at DraftKings, so that's a win-win situation.
Buy and Sell NFTs for a Profit
You can grow your crypto earnings by buying NFTs and selling them for a profit. NFTCrypto.io has made this even easier for you via their NFT signals trading system. They find profitable flips in the NFT market and share the signal with you in real-time. Join NFT Signals now and become a successful NFT trader. The platform users have so far earned a total group profit of over $1 Billion.
Read also our latest Posts: