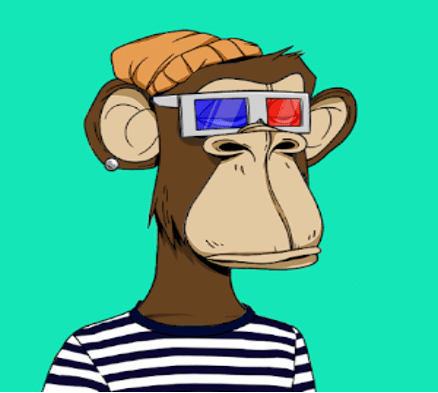 The NFT avatar market has recorded rapid growth in recent years. Some NFT avatars, such as those from the Bored Ape Yacht Club and the CryptoPunks, have been sold for millions of dollars. This trend has stirred up a great interest in NFT avatars, with many launching their NFT avatar collections.
However, getting started with NFT avatars can be a bit overwhelming. To make it easy for you, we are going to discuss NFT avatars in detail, including what they are, why they are so popular, and what to expect in the future.
What is NFT Avatar?
An NFT avatar is a digitally generated image that is pixelated or cartoonish in appearance. An NFT avatar takes the form of a profile picture and features images of the characters, typically from the shoulder up. What makes an NFT avatar stand out is its distinctive artistic characteristics. No two avatars are alike in appearance, hence, yours will always be different from others. Some of the most popular NFT avatar collections are the CryptoPunks, Bored Ape Kennel Club, and Hashmasks.
In recent years, the non-fungible token avatars market has grown significantly, with some fetching millions of dollars in price. Most of their owners use them on social media platforms such as Twitter and Instagram.
Why are NFT Avatars so Popular?
There are many reasons why NFT avatars have dominated the NFT market. The following are some of the key reasons why NFT avatars appeal to many:
#1: A sense of community
NFTs create a sense of community, and this is one of the major reasons behind their success. Some NFT avatars serve as tickets to access exclusive communities. For example, a Bored Ape avatar NFT gives its owner access to the Bored Ape Yacht Club Discord channel where they can enjoy several perks and exclusive benefits. It also indicates membership to an exclusive club.
It is normal for people to want to belong to a particular community or group and identify with them. This is one of the core values provided by NFT avatars.
#2: Digital status
An NFT avatar reflects the digital status of the owner. For example, the hype surrounding the CryptoPunks avatar NFT project has risen since its debut, pushing the price of the punks up. Owning a Punk and displaying it on social media shows that the owner has a real investment in NFTs. Owners of other NFT avatars also get a sense of digital identity.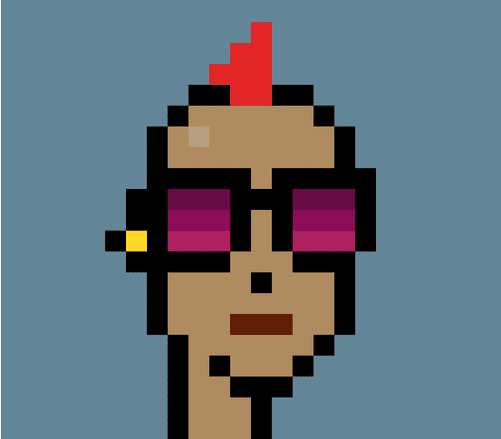 #3: Investment
NFT avatars have a limited supply, hence, they are scarce. Investors like purchasing such avatars, hoping that their value will surge in the future. Avatars with a high rarity usually have a higher value. When the value of an NFT avatar within a particular collection rises, the rest often follow suit. NFT avatars have great potential, especially in the Metaverse. The popularity and longevity of NFT avatars make crypto enthusiasts view them as a long form of investment.
#4: Metaverse NFT Avatars
The Metaverse is a virtual world with its own rules, audiences, and identities. The core of NFTs is a community, which is also the foundation of the Metaverse. The various use cases of NFT avatar collections also indicate that NFT avatars have evolved to this level of maturity. Many NFT projects are also working to implement additional utilities, including character upgrades, gamification, and royalties.
The Sandbox, one of the notable Metaverse projects, collaborates with NFT avatar projects that enable users to use their avatars in the Metaverse. Examples include Gutter Cats, Bored Ape Yacht Club, and others. The interoperability of NFTs allows users to turn 2D collectible images into 3D animated, playable avatars and express whole interactions within The Sandbox.
Where are Avatar NFT Collections Used?
Other than just being appealing, NFT avatars have a variety of use cases. Your application of an NFT avatar may differ depending on the type of user you are. The following are the most common use cases of NFT avatar collections:
#1: Social media
NFT avatar owners usually use them as avatars on their social media accounts. This is common on Twitter and Instagram.
#2: Collectibles
It is not uncommon for NFT collectors to keep NFT avatars as part of their collectible items. These can be resold later for profit.
#3: Gaming
NFT avatars are very useful in play-to-earn (P2E) NFT games. Most of the in-game items are sold in the form of NFT avatars. Some P2E games require you to buy some NFT avatar to qualify to play the game.
Popular NFT Avatar Collections
There are many popular NFT collections today, each with unique artistic principles and style. What you find appealing may not appeal to another user. The following are some of the top NFT avatar collections today:
#1: CryptoPunks
CryptoPunks was the first NFT avatar project to be launched. Other NFT avatar projects have borrowed a lot from CryptoPunks. The project comprises 10,000 pixelated, different NFT avatars stored on the Ethereum blockchain. Of the 10,000 pixel images, there are 6,039 male punks and 3,840 female punks. Some of them wear 3D glasses, red lipstick, buck teeth, and braided teeth, while others wear cool beanies. However, some punks don't have unique attributes or features. They are called "Genesis Punk." CryptoPunk NFT is one of the NFTs early discovered on the Ethereum blockchain and it is considered to be the most popular NFT.
The CryptoPunks were offered at no charge in 2017, but that has changed. CryptoPunks were created by Larva Lab but later acquired by Yuga Labs. The punks have surged in value with time, with some being sold for millions of dollars. The most expensive punk NFT avatar ever sold fetched a price of $24 million.
#2: Bored Ape Yacht Club
The Bored Ape Yacht Club NFT avatar project was founded by Yuga Labs, the same company that owns the CryptoPunks. The project was launched as a collection of 10,000 NFT avatars stored on the Ethereum blockchain. The avatars are in the form of cartoon apes with different characteristics and rarity. For example, only 3% of the Bored Apes have a biker vest, and 5% have red fur. Cartoons with rarer traits are more expensive than others.
The Bored Apes are the cornerstone of an elite movement called the Bored Ape Yacht Club. Your Bored Ape will act as the Yacht Club membership card and it will grant you access to members-only benefits, the first one being THE BATHROOM, which is a community drawing board where owners of the Bored Apes can leave graffiti. Ownership of a Bored Ape also gives you access to a private Discord server where you can chat and hang out with other Bored Ape owners.
#3: Azuki
Azuki is an NFT avatar collection that comprises 10,000 generative avatars NFTs. The NFTs were launched on January 12, 2022. Just like other Profile Picture (PFP) NFTs, every token of the Azuki collection is created from a random selection of traits.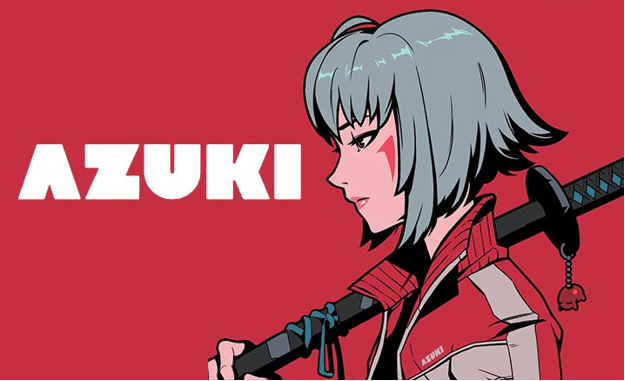 The Azuki NFTs are algorithmically generated from elements that have been drawn in an anime style. Each NFT has 11 varied characteristics including type (human, spirit, red, or blue), special (nine special decorations that include lighting, water, and fireflies), clothing, eyes, neck, mouth, ears, and others. By varying these characteristics, it becomes possible for the algorithm to generate unique NFTs and create rarity.
Other than being a beautiful NFT collection, Azuki NFT avatars grant exclusive admission to The Alley, which hides a secret portal to The Garden, in which art, community, and culture are merged to create magic.
Can I sell my own NFT Avatar?
Yes, it is possible to sell your own NFT avatar. You can create and list it on an auction site such as OpenSea and wait for bids. The platform will allow you to set your price and see if any online user is interested in purchasing it. After a successful sale of the NFT, you will receive a cryptocurrency payment from the buyer in your wallet. The buyer will also become the new owner of the NFT.
What is the Future of NFT Avatar Projects?
NFT avatar projects are here to stay and they will continue to evolve in terms of utility and features. They will diversify the NFT ecosystem and help it to create a wide range of functionalities including royalties, gamification, and staking.
You can visit the NFT marketplace of your choice and buy an NFT avatar from the collection of your choice. Examples of such NFT marketplaces are OpenSea and Rarible.
Buy and Sell NFTs for a Profit
You can grow your crypto earnings by buying NFTs and selling them for a profit. NFTCrypto.io has made this even easier for you via their NFT signals trading system. They find profitable flips in the NFT market and share the signal with you in real-time. Join NFT Signals now and become a successful NFT trader. The platform users have so far earned a total group profit of over $1 Billion.