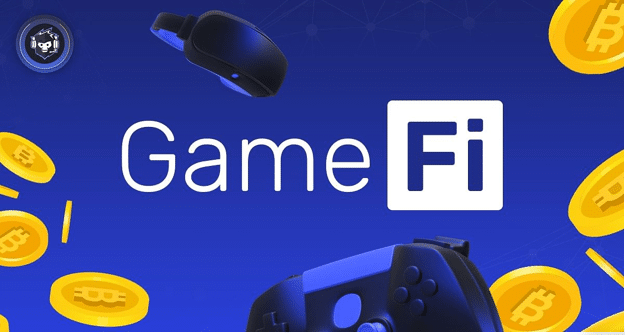 With traditional online games, earning money has been one-way. However, GameFi2 has changed this. Players want to have a bigger role when playing games. They want to earn rewards for the time they spent online. That is why the GameFi2 concept was introduced.
GameFi is a combination of two words, "game" and "finance," and it is one of the most discussed topics in Web3. GameFi2 is simply the financialization of video gaming. It uses a play-to-earn (P2E) business model and it refers to blockchain games that provide players with tokenized incentives while promoting frameworks for player-as-owner rather than the ordinary player-as-consumer framework.
In this blog, we take you through the world of GameFi2, covering everything from what it is, to how it works, and more.
What is GameFi2?
The gaming industry has tapped into the power of Web3 to bring together gaming and finance into what is termed "GameFi2." GameFi2 refers to a system where creators and gamers accrue value in GameFi crypto and NFTs (Non-Fungible Tokens) for themselves through gameplay. The games are normally hosted in virtual spaces known as "metaverses".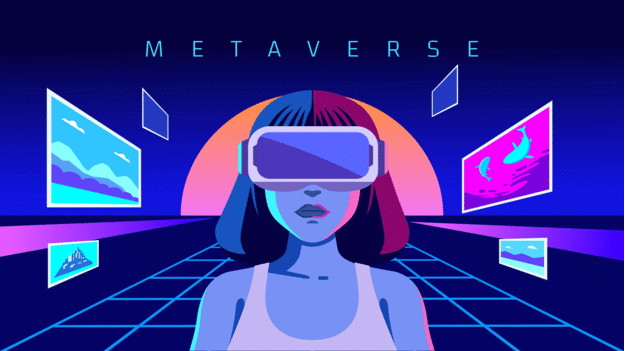 A decentralized GameFi blockchain ecosystem provides gamers and creators with the ability to engage. The GameFi2 ecosystem gives creators the liberty to create immersive games and engagement mechanisms, and gamers should oblige. Value is created in the form of NFTs and "in-game tokens" and then shared among the stakeholders via robust economic models known as "tokenomics."
Jump Start your NFTs Success by getting early on game-changing Projects
Join our Discord Channel Today!
GameFi2 platforms commonly use the term "play-to-earn (P2E). Axie Infinity was the first platform to succeed in deploying P2E at scale. The P2E model works as follows:
A gamer purchases an NFT to use the platform plays the GameFi2 game and wins some tokens. The gaming tokens can be converted into GameFi crypto such as Bitcoin (BTC), Ethereum (ETH), stablecoins, or even fiat currency. The NFTs used to play the GameFi2 games can be upgraded with time as a player becomes better at the game. Once upgraded, the NFTs can be sold on NFT marketplaces for higher prices.
GameFi2 projects grow their gamers' base via the P2E models which also builds the supply side of the tokens. They also develop the demand side for the tokens by adding "in-game" marketplaces. The marketplaces sell in-game items such as vehicles, weapons, and props.
As the demand and supply for the gaming tokens scale sustainably, the GameFi2 platform attains network effects. This creates a self-reinforcing virtuous motion in a cycle that can be referred to as a functional GameFi2 ecosystem.
How Does GameFi Blockchain Work?
As we stated earlier, the term GameFi is a combination of the words "game" and "finance" and its origin can be traced back to a 2020 tweet by Andre Cronje, the CEO of Yearn Finance. GameFi2 combines NFTs, the blockchain, and game mechanics to create a virtual environment where players can participate and earn token rewards.
Before the invention of GameFi2, video games were hosted on centralized servers, giving publishers and developers the rights to everything within the games. Players had no actual control or ownership over the digital items accumulated over hours, days, or even years of playing the games. The items include weapons, avatars, costumes, and virtual lands, many of which did not have any value outside the game. As a result, there was no real way of compensating the players for the time they spent online or sharing in the value of their earned in-game items without having to follow the route of professionalism (like Twitch streaming, vlogging, or playing competitively in tournaments).
GameFi2 projects are different. GameFi2 players can earn in-game rewards by completing tasks and progressing through various game levels. Unlike the traditional in-game items and currency, the GameFi blockchain rewards have measurable value outside the GameFi2 platform.
For example, gaming rewards that come in the form of tokens or NFTs can be traded on NFT marketplaces and cryptocurrency exchanges. This earns the GameFi2 sector the "play-to-earn" name.
GameFi2 Blockchain Stakeholders
All GameFi2 blockchain games come with a corresponding GameFi crypto, marketplace, and token economy. Unlike traditional online games, GameFi2 projects don't have a centralized authority in control. Instead, they are managed by the community, with the players even taking part in decision-making.
As a GameFi blockchain enthusiast, it is good to understand the GameFi2 landscape to navigate the ecosystem better. Some of the players in the GameFi2 ecosystem have overlapping tasks, but they are identified by one major primary function.
The following are the key stakeholders in a GameFi ecosystem:
GameFi Blockchain Stakeholder: Game Studios
What is needed for GameFi2 to get started? Games. The purpose of game studios is to create games. The developers use technologies such as Unity and Unreal Engine and their skills in building user interfaces to bring them to life on screen. GameFi2 platforms thrive by building engaging gaming experiences.
Metaverse
Games can be published as parts of a metaverse or as standalone apps. A metaverse is a virtual world where participants can come together, attend events, play games, do some shopping, and immerse themselves in the experience. Many GameFi2 platforms come as part of a metaverse to ensure user retention. GameFi2 attracts the gaming crowd for the experience, while the metaverse allows them to spend the gaming/ecosystem tokens.
The game attracts and acquires users, but the metaverse helps to generate revenues from them through different experiences. Bullieverse and Sandbox are examples of metaverses with games. Decentraland on the other hand is a metaverse that enables users to explore different real estate features and events but doesn't have games for its metaverse participants.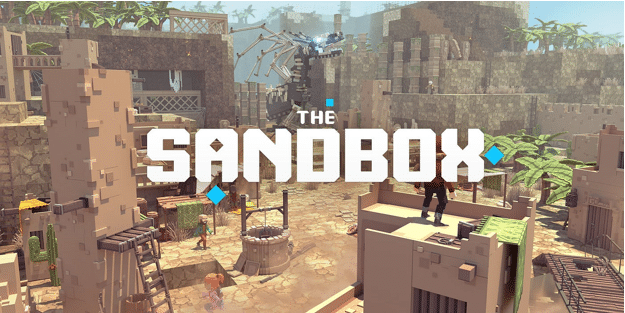 GameFi2 Stakeholder: Gaming Guilds
Gaming guilds are platforms that serve as distribution networks for the GameFi2 platforms. They make the NFTS that gamers need to play the GameFi2 games affordable using a scholar and NFT renting model.
The guilds purchase NFTs from GameFi platforms and rent them out to gamers (scholars). Scholars then play the P2E games and share their rewards with the guilds as rent. Thus, gaming guilds make money by renting out NFTs that they have bought.
GameFi2 Stakeholder: Gaming Marketplace
The emergence of many GameFi platforms has left gamers in need of curation and aggregation services to choose the best gaming experiences. The gaming marketplaces scan the landscape, choose and test the best games, and add them to their platform.
The goal of gaming marketplaces is to bridge the gap between Web2 and Web3 gamers by offering a helping hand. Some of them combine the services of a gaming marketplace, an NFT marketplace, and a curation engine. Rainmaker Games is a good example of a gaming marketplace.
Jump Start your NFTs Success by getting early on game-changing Projects
Join our Discord Channel Today!
Game Launchpads
Launchpads support new GameFi2 platforms to grow and thrive in the ecosystem. GameFi projects are selected based on certain criteria and are given an environment where to create and execute a vision and a strategy. They also help them to find good investors and scale from there. It is similar to the accelerator and incubator models of the Web2 startup world.
How to Get Started with GameFi2 and Earn GameFi Crypto
There are thousands of GameFi blockchain games in the market from which you can earn GameFi crypto. However, you must be careful with scams and fake websites on the internet. If you are confident that a particular GameFi2 game is safe, follow these steps to get started:
Step 1: Set up a crypto wallet
The crypto wallet will help you to make in-game transactions and store the NFTs and GameFi crypto that you earn during gameplay. Most GameFi2 projects demand the use of specific wallets. Examples of crypto wallets used in GameFi blockchain games include the DeFi wallet and Metamask.io. You can check the game's official website to get the list of supported GameFi crypto wallets.
Step 2: Connect the crypto wallet to the game
You must connect your GameFi crypto wallet to play the GameFi blockchain game. Check to ensure that you connect to the official website, not a fake website. After visiting the GameFi2 game's official website, look out for the option of connecting the GameFi crypto wallet.
Traditional online games require you to create a username and a password, but most GameFi2 projects use your crypto wallet as the gaming account.
Step 3: Fund your GameFi crypto wallet
Remember you must purchase some starter items required to play the GameFi2 game. Ensure your crypto wallet is pre-funded with a supported GameFi crypto.
Step 4: Check the requirements to play
Most GameFi2 projects require you to purchase in-game NFTs or their native GameFi crypto to get started. The requirement varies from one GameFi project to another. For example, to play Axie Infinity, you must have 3 Axies in your wallet, which can be bought from the Axie marketplace.
Now that everything is set, you can start to play the game and earn rewards.
Buy and Sell NFTs for a Profit
You can grow your crypto earnings by buying cheap NFTs and selling them for a profit. NFTCrypto.io has made this even easier for you via their NFT trading signal system. They find profitable flips in the NFT market and share the signal with you in real-time. Join NFT Signals now and become a successful NFT trader. The platform users have so far earned a total group profit of over $1 Billion.