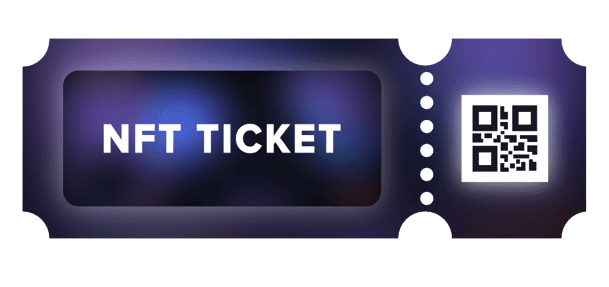 Initially, NFTs were associated with pixel art and profile pictures of monkeys. However, as NFTs become increasingly popular and more people join the NFT space, new use cases of NFTs are emerging. One of the most innovative use cases of NFTs is NFT ticketing, which provides a secure, efficient, and transparent way of issuing and managing tickets. In this article, we discuss what NFT tickets are and their potential to transform the ticketing industry.
What are NFT Tickets?
NFT tickets are new types of NFTs that give their holders access passes to live or virtual events. However, they should not be confused with digital tickets.
Unlike traditional digital tickets, NFT tickets are stored on the blockchain as unique tokens that no one can copy or replicate. This makes NFT tickets easily verifiable with a transparent history of ownership. Additionally, NFT tickets can be bought, sold, and traded on NFT marketplaces.
Other than granting access to a specific event or experience, such as a festival, concert, or sports game, NFT tickets can also offer their owners exclusive perks. For example, they can grant holders access to meet-and-greet events with athletes or celebrities, limited-edition merchandise, or backstage passes.
Although NFT ticketing is a relatively new idea, and tickets are not common in the ticketing industry, they have the potential to become the means of representing and managing event tickets in the future. They can provide a more transparent, secure, and adaptable way of handling ticket sales and distribution.
How Do NFT Tickets Work?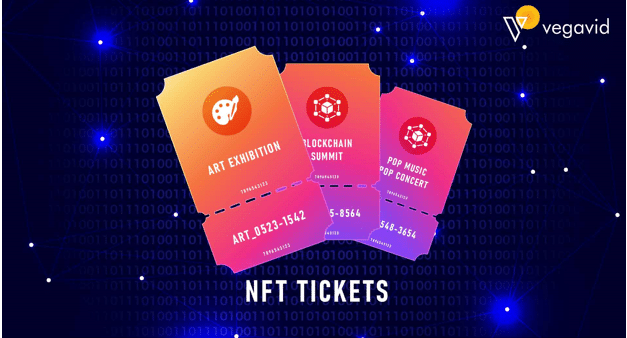 NFT ticketing uses the blockchain to create and manage event tickets. Each NFT ticket is a unique digital token that no one can counterfeit. This makes NFT tickets suitable for preventing fraud and ensuring that only authorized persons access an event, whether physical or virtual.
The event organizer should first design the digital representation of the NFT tickets. Next, the tickets are minted on the blockchain. Minting is the process of recording the unique data of each ticket on the blockchain. Once minting is over, the data for the NFT tickets cannot be changed.
The tickets are then distributed to fans. After arriving at the event, the holder only has to verify the authenticity of their NFT ticket by scanning it and gaining entry to the event. NFT tickets are more secure than traditional tickets because they have a transparent and traceable ownership history.
Use Cases of NFT Ticketing
While web3 events started to gain popularity in 2021 and 2022, NFT ticketing, although not popular, has been around for years. Below are some of the use cases of NFT ticketing:
Tech Startups
NFT ticketing started with tech startups. NFTs had two primary value propositions. First, they could provide a more robust and verifiable identity for linking with tickets, reducing bot activity and scalping. Secondly, NFTs created a direct channel for attendees to remarket and continue with community engagement even after the event.
Startups such as GUTS Tickets started working on building NFT technology to prevent scalping by linking a ticket to an individual's wallet or identity, while at the same time giving artists a cut of secondary market revenue.
Festivals
A significant number of music festivals are using NFT tickets. For example, Soin Holdings Inc. shook the standard music festival model by offering 1,500 NFT collectibles to serve as an access pass to the Afterparty festival of March 2022.
Coindesk also partnered with Passage Protocol, Art Blocks Engine, and Tokenproof to launch an NFT collection named "Microcosms" to grant the holders three years of pro-pass access to Consensus and a multi-tiered rewards system that is set to run between 2023 and 2025. The project comprises 1,000 unique pieces of generative art by Fahad Karim, a Brooklyn-based artist.
Artists
Independent artists and musicians have been looking for how to use NFT ticketing in their shows and tours. NFTs have become a popular sector in the music industry, with many artists launching their NFTs and other blockchain-based projects to grow their fanbases. NFT tickets also seem to be a promising part of the growing music NFT ecosystem.
For example, Pip, a pop artist, launched Cotton Candy NFTs in an independent crowdfunding campaign. The collection, which featured NFTs in three different tiers, was created to serve as a set of NFT backstage passes. Owning a Cotton Candy NFT granted holders access to a member-only platform, with perks such as real-life incentives and entry into all Pip's headlining concerns, and more.
Metaverse Events
Metaverse events are becoming increasingly popular. For example, the 2020 virtual Travis Scott concert was attended by 27 million people, making it the biggest concert in the world. Such events can use NFT tickets to provide access and other perks.
Fraud Prevention
There are many fraudsters in the ticketing industry, with bad actors selling fake tickets. Others buy tickets in bulk and resell them at inflated prices. This is caused by a lack of transparency in the history of ownership of the tickets.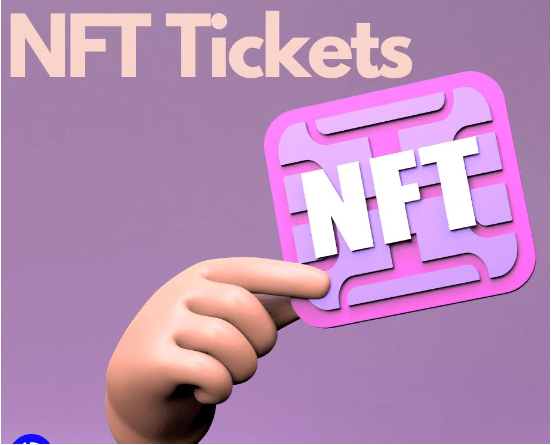 NFT ticketing makes tickets traceable as the issuer can trace the NFT ticket as it changes ownership from one wallet to another. Thus, the issuer can put up measures to prevent excessive trading or scalping. For example, the issuer can set up a rule in the smart contract for the NFT tickets to deactivate any wallet that trades more than 10 NFT tickets.
Benefits of NFT Tickets
NFT tickets offer many benefits compared to digital or traditional paper tickets. These benefits include the following:
#1: Transparency and traceability
NFTs are created using blockchain technology. Thus, the ownership and provenance of an NFT ticked can be traced, ensuring it cannot be duplicated or forged.
#2: Authenticity and immutability
Since NFTs run on the blockchain, they are immutable, ensuring that NFT tickets are genuine and cannot be copied.
#3: Easy management
NFT ticketing facilitates the efficient management of tickets, eliminating the need for physical tickets and reducing fraud.
#4: Flexibility and resale
NFT tickets can be traded and resold on NFT marketplaces, with their prices fluctuating based on the demand for the event. Thus, holders can resell their tickets on the secondary market, giving them influence over the value of the ticket.
#5: Security
By the use of the blockchain and smart contracts, event hosts can ensure that only legitimate ticket holders attend the event.
#6: Fan engagement
With the NFT technology, fans can own, collect, and exchange NFT tickets, enabling them to participate in the digital experience to a greater degree.
Cons of NFT Tickets
Although NFT ticketing comes with many benefits, it is also associated with some risks. These include the following:
#1: Volatility
The price of NFTs changes quickly based on market demand. This means that the value of an NFT ticket can drop significantly even before the event.
#2: Complexity
NFTs are a relatively new technology and complex to understand for some people. Hence, they may find buying, selling, and handling NFT tickets a challenge.
#3: Technical issues
NFTs run on the blockchain, and issues with the blockchain can delay or prevent the use of NFTs. NFTs are also not widely embraced, hence, their application in the ticketing industry is limited. There is also not adequate infrastructure to facilitate NFT ticketing.
#4: Scams
There are many NFT scams within the crypto space. Since NFT tickets are digital assets, scammers can create fraudulent NFT tickets and sell them to unsuspecting Kenyans.
The Future of NFT Ticketing
NFT ticketing is one of the most promising use cases of non-fungible tokens. However, the success of non-fungible token tickets will depend on several factors, including technology developments, player enthusiasm, and competition from other ticketing strategies. NFT ticketing offers many benefits compared to traditional ticketing techniques, hence, it will continue growing in popularity.
Developments in blockchain technology could make NFT tickets more transparent and safer. For instance, smart contracts can be used to automate the NFT ticketing process and eliminate fraud to ensure that only legal owners can get entry. Thus, NFT tickets could become one of the most famous and widely used utilities of NFTs.
Buy and Sell NFTs for a Profit
You can grow your crypto earnings by buying NFTs and selling them for a profit. NFTCrypto.io has made this even easier for you via their NFT signals trading system. They find profitable flips in the NFT market and share the signal with you in real time. Join NFT Signals now and become a successful NFT trader. The platform users have so far earned a total group profit of over $1 Billion.