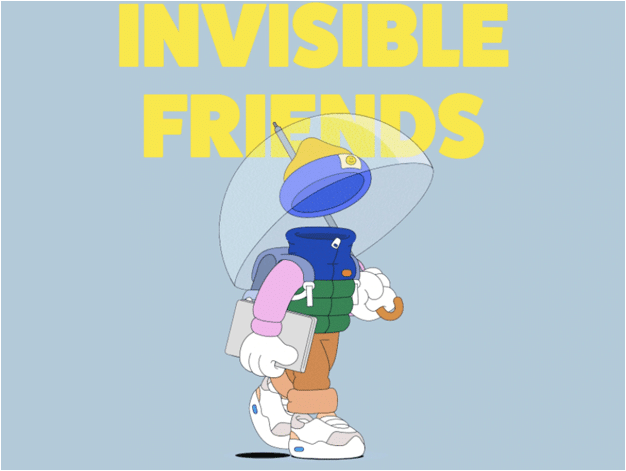 The Invisible Friends NFT collection was launched last year, but it has become a Web3 staple. The collection has established itself as a blue-chip NFT project that goes beyond the hype. Invisible Friends has partnered with top brands, done some good for the world, and seems to have a bright future ahead. But is it a good project to invest in for those looking to diversify into digital collectibles? In this guide, we discuss the Invisible Friends NFT collection in detail and whether it deserves a place in your portfolio.
About Invisible Friends NFT
The Invisible Friends NFT project was designed by Markus Magnusson, a Swedish animator. It is a collection of 5,000 unique, cartoon-style animations featuring invisible characters generated procedurally.
The Invisible characters in the collection don't wear fancy skintight suits. They wear normal, stylish clothes. The Invisible Friends NFT is collaborating with Kith, an apparel brand. What sets each NFT in the collection apart is that each trait corresponds to an article of clothing.
The collection was promoted heavily, creating a following of over 500,000 on Twitter and almost 2,500 NFT holders.
What Makes Invisible Friends Unique?
The 5000-piece collection comprises animated invisible characters with randomized traits. The traits include various common and rare clothing elements, backgrounds, and accessories. The fancy design and distinctive style of the collection make it a staple for any digital collectible investor or NFT collector.
Some features in the collection are more common, while others are less abundant. This makes some NFTs rarer, more valuable, and hard to obtain than others. That is why the Invisible Friends NFT price varies from one piece to another.
How to Buy Invisible Friends NFT
Invisible Friends NFTs are sold on NFT marketplaces such as OpenSea and Rarible. These platforms require you to have an NFT wallet, which is where you will store your Invisible Friends NFT. NFT wallets are easy to use, and most of them can be installed and used as browser extensions. Some of the popular NFT wallets are MetaMask and WalletConnect.
You will also need some crypto in your wallet for buying the NFT. The NFT Invisible Friends Collection runs on the Ethereum blockchain, so you should have ETH for buying the NFTs. You can buy the ETH from crypto exchanges such as Coinbase and transfer it to your wallet.
After that, you can choose an Invisible Friends NFT on the platform and purchase it. An amount equivalent to the price of the NFT will be deducted from your wallet. You will also become the new owner of the Invisible Friends NFT. Note that you may incur other charges for purchasing the NFT.
Invisible Friends NFT Price
The project's mint went live on February 23, 2022, at an Invisible Friends mint price of o.25 ETH. All the 5,000 Invisible Friends NFTs were sold out on that day, marking a successful mint at a time when the NFT market was bullish.
Since minting for the collection is over, you can now find the Invisible Friends NFTs on secondary NFT marketplaces. At the time of writing, the collection had a floor price of 1 ETH. This is according to OpenSea, one of the leading NFT marketplaces. The floor price of an NFT is the minimum price for which you can buy an NFT from a particular collection.
Should I Invest in NFT Invisible Friends?
Invisible Friends NFT is one of the most hyped projects in the NFT market. This saw the floor price of the collection skyrocket to a range of 9 to 10 ETH.
Although it is difficult for many NFT projects to maintain the hype and attention, the Invisible Friends NFT stood firmly at a floor price of about 5 ETH after dropping from its all-time high. The floor price of the collection then dipped to about 1 to 2 ETH.
Another factor to consider before investing in an NFT project is the collection's biggest holders and their stakes. Invisible Friends has 3,770 holders, 75% of them being unique. This means that the project doesn't have big holders.
Over 75% of the NFT holders only have one item, an indication that the project is stable.
Invisible Friends NFT is also under a known and trusted banner of Random Character Collective, who are the founders of Slimhoods and Moodrollers NFT projects. Moodroller holders were given access to the Invisible Friends whitelist. After the launch of Invisible Friends, every other Random Character Collective project saw a spike in its price.
Since then, Invisible Friends has managed to establish itself as a blue-chip NFT project that goes beyond the hype. The collection has performed well as an asset compared to other NFT collections with a similar level of popularity. It is a project that fans and collectors will continue following for years to come.
The team behind Invisible Friends NFT has also remained committed to the project long after its initial mint. This is well evidenced by the project's roadmap, plus its collaborations with apparel brand Kith, and 3D animator Nguyen Nut.
The collaboration between Invisible Friends NFT and Kith will offer holders more than just brand-new NFTs. The winners of the one-of-one NFTs will also be given the physical versions of the clothes their newly acquired Invisible Friends NFT is wearing, which will be exclusive to the NFT owners. This is one of the strategies Invisible Friends is using to create a link between physical and digital collectibility.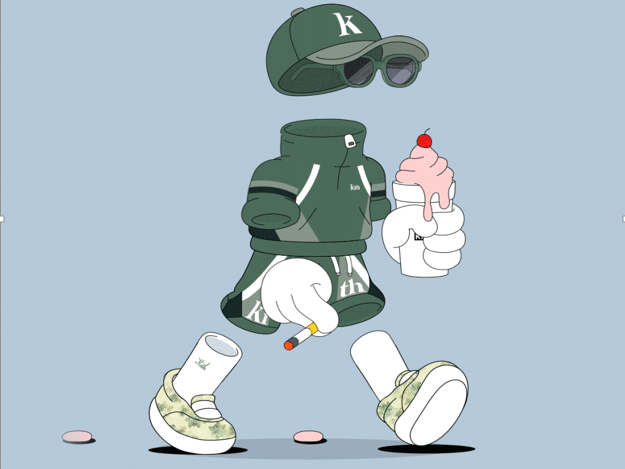 The project is also set to launch a series of Invisible Friends toys. These NFTs will be 3D interpretations of the original run, so they will be paired with physical, 3D Invisible Friends toys.
Buy and Sell NFTs for a Profit
You can grow your crypto earnings by buying NFTs and selling them for a profit. NFTCrypto.io has made this even easier for you via their NFT signals trading system. They find profitable flips in the NFT market and share the signal with you in real-time. Join NFT Signals now and become a successful NFT trader. The platform users have so far earned a total group profit of over $1 Billion.