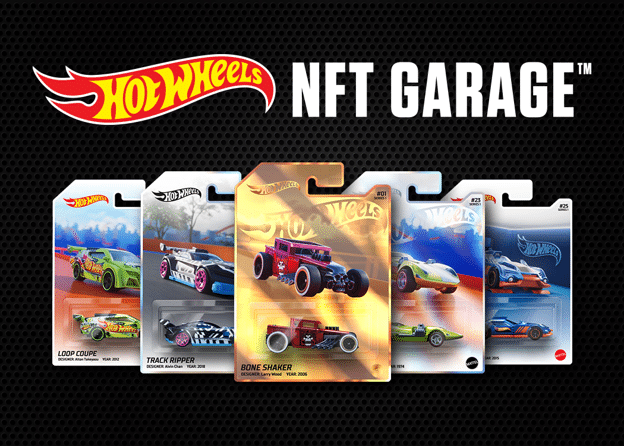 The NFT industry has been expanding at a rapid rate. This has seen many NFT projects launched into the NFT market. One such project is the Hot Wheels NFT, which was launched by Mattel, a toy manufacturing giant.
The value of physical cars depreciates over time. What if you get a means to own a fleet of collected cars whose value increases with time? That is what Hot Wheels NFT offers you. That is why more than $2 billion has been spent on the project within a few months after its launch. In this article, we explore the Hot Wheels NFT in detail.
What are Hot Wheels?
Hot Wheels is a brand of scale model cars founded by Elliot Handler and introduced by his company Mattel in May 1968. Many automobile manufacturers have licensed Hot Wheels to create scale models of their cars using their original design blueprints. Although the Hot Wheels were originally meant for children and young adults, they have become popular among adult collectors, with limited edition models now available for them.
What is Hot Wheels NFT?
Hot Wheels NFT is a collection of unique digital collectibles. Over the years, Hot Wheels has created more than 20,000 unique die-cast models. With the NFT garage, they have made an epic leap from physical to digital collectibles, for a new generation of collectors and fans.
The NFT Hot Wheels are sold in packs, each pack costing $25. Each pack comes with seven NFTs: four common cars, two uncommon cars, and one guaranteed rare car. The packs give collectors an economical opportunity to interact with digital collectibles. Lucky buyers will get a Premium or NFTH card, which will grant them access to a physical die-cast car. The castings are some of the most limited editions that they have ever produced.
Each Hot Wheel NFT is individually numbered with a unique value. The NFT Hot Wheels also feature a built-in authentication that acts as proof of ownership. Some of them are linked to very desirable real-world redeemables.
The Hot Wheels NFT runs on the Flow blockchain, which uses the proof of stake consensus mechanism, which is more energy-efficient compared to the proof of work consensus mechanism. The Flow blockchain requires less energy to mint an NFT than it does for you to post an image on Instagram. Minting NFTs on the Flow blockchain is friendlier to the environment compared to minting NFTs on the Ethereum blockchain.
What are Hot Wheel NFT Packs?
A Hot Wheel NFT pack is a set of Hot Wheel NFTs. The packs can be opened, which burns or destroys the virtual collectible pack from your NFT wallet and mint the virtual collectibles contained in the pack to your collection. The number of NFT Hot Wheels in a pack depends on the drop and is normally listed on the product page in their online shop.
How Do I Buy Hot Wheels NFT Pack?
You can buy the packs at Mattel Creations, just as you buy items from a physical shop. It is worth noting that all sales of digital collectibles on Mattel Creations are final.
The good thing is that you can pay for the pack using your credit or debit card, just like you pay for other online purchases. There are no crypto payments for retail packs. You can pay for your Hot Wheels NFT using US dollars ($) or other currencies converted into dollars.
Unlike other NFTs, you don't need an NFT wallet to buy the packs. When you purchase a digital collectible pack from Mattel Creations, they automatically create an NFT wallet for you within your account when you first claim your first virtual collectible pack.
Your new Wallet will become part of your Mattel Creations account. To keep it secure, keep information about your Mattel Creations account safe. Don't share the login credentials with anyone. In case you suspect that your account password has been compromised, change it immediately.
The steps for buying a pack are very simple. Open the product page for the pack you are interested in in the online shop. The pack should be in stock and its sale should be active. Click "Add to Cart" on the product's page. You will be taken to the cart page.
The cart page allows you to adjust the quantity or the number of Hot Wheels NFT packs that you want to buy if your goal is to buy more than one pack.

Click "Checkout" on the Cart page. You will be prompted to fill in your payment information to complete your order. If the process runs successfully, you will receive an email with instructions on how to claim and open your pack.
Claiming a Pack is the process of minting the virtual collectible packs that you purchased and adding them to your wallet to appear in your collection. You must claim your packs before you can be allowed to open them.
To see all your unclaimed packs, view your Order History. Once you are ready to claim any of your packs, all your unclaimed packs will be claimed automatically at a go. Note that when claiming your packs, you must be logged into your Mattel Creations accounts with the email address that you used to purchase the packs.
It's also worth noting that if a pack remains unclaimed for more than 12 months from the sale date, it will expire and will not be redeemable.
Hot Wheels NFT Rarity
In Hot Wheel NFT, rarity is used to refer to how likely a given digital collectible is to be found in a pack. Hot Wheels NFT uses two systems to determine the rarity of its virtual collectibles.
A standard drop may contain up to seven rarities in a single drop. These rarities are Common, Uncommon, Rare, Super Rare, Ultra Rare, Exclusive, and Unique, from the highest split count to the lowest. Each rarity is directly connected to the split count of the virtual collectible. Virtual collectibles with the same rarity have the same amount of splits.
If the virtual collectibles within a collection are all unique (1 of 1s), the rarity refers to how likely it is that a single virtual collectible with that collection of traits would be minted.
In either case, the rarity of each Hot Wheel NFT is clearly labeled on the Product Page in the online shop, or on the Catalog Page for the drop.
Redeemable Hot Wheel NFTs
A redeemable Hot Wheel NFT rewards its holder with a physical die-cast Hot Wheels car.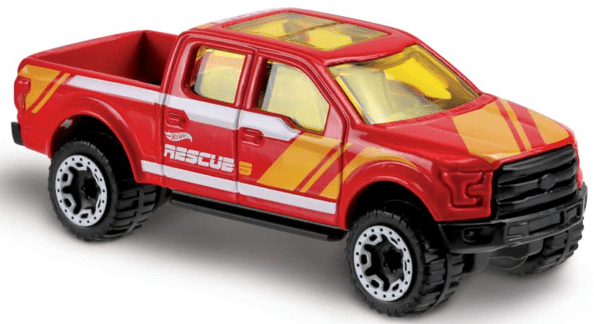 The virtual collectibles are redeemed using the airdropped redemption tokens the owner receives. Each redemption token has its redemption period. The redemption tokens are simply added to your wallet. You can see them on your "My Redeemables" page if you have any Redeemable virtual collectibles during the start of the redemption period.
The process of redeeming tokens is simple. Open the "My Redeemables" page and click the token that you want to redeem. Click the "Redeem" button. This will burn the token and prepare you to complete the redemption process.
Once you click the "Redeem" button, it will be replaced by a "Checkout" button. Click it and follow the on-screen prompts to complete the checkout process. If you don't complete the checkout process before the end of the redemption period, you will not receive your physical item. The redemption token will instead expire and it will be removed from your account.
Also, if you start the checkout process, then clear your cookies from your web browser's website before the process completes, you may not be able to redeem your virtual collectible for the physical die-cast car.
If you have more than one redeemable, you can't redeem all at a go. You must complete the checkout process for one of the redeemable before you can start the process for another redeemable.
Buy and Sell NFTs for a Profit
You can grow your crypto earnings by buying NFTs and selling them for a profit. NFTCrypto.io has made this even easier for you via their NFT signals trading system. They find profitable flips in the NFT market and share the signal with you in real time. Join NFT Signals now and become a successful NFT trader. The platform users have so far earned a total group profit of over $1 Billion.