NFTs have taken the digital world by storm, with many collectors and creators joining the NFT industry. The high popularity of NFTs has led to the sprout of a great NFT community that is active on forums, blogs, and social media platforms. This can be attributed to the fact that NFTs have provided a new way of defining the ownership of digital assets. NFTs are also a great way of making money today. With NFTs, artists and consumers can transact directly without the need to involve an intermediary.
Keeping up with the latest NFT news can be a challenge, especially considering the high number of NFTs that are created daily. A lot of events also happen daily in the NFT world. The good news is that there are many blogs and websites to keep you updated on the latest NFT news.
In this article, we will discuss the best NFT news sites found on the internet.
Best NFT News Sites
NFT fans should follow NFT news sites to keep them ahead in the dynamic NFT market. The NFT news sites can help them to discover the latest NFT games news, crypto art drops, price updates, and more. This can make it easy for NFT users to navigate the NFT market with ease and confidence.
Jump Start your NFTs Success by getting early on game-changing Projects
Join our Discord Channel Today!
However, it is not about finding any NFT news site, but a site that you can trust. The following are some of the best NFT sites for NFT news:
#1: NFTCrypto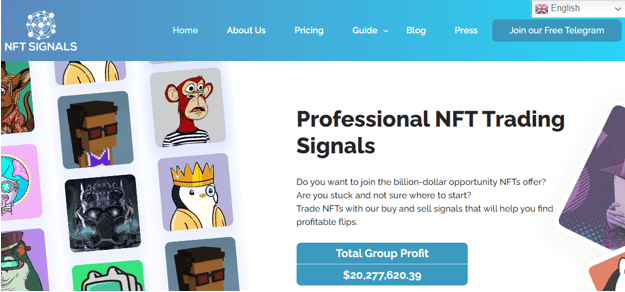 NFTCrypto is a website that gives safe and profitable trading signals for in-demand NFTs. They require you to subscribe to their trading signal service and join a community of successful traders. You will then start receiving buy and sell signals through Telegram. You can then execute your trades based on those signals and grow your cryptocurrency earnings.
NFTCrypto has a blog section where you can get the latest NFT news. They also guide you on how to invest in NFTs and earn profit to attain your financial freedom.
#2: NFT Plazas
NFT Plazas is an NFT news site launched in 2018 and it provides up-to-the-minute news about NFTs and Web3. To those new to NFTs, NFT Plazas has comprehensive guides to equip you with adequate knowledge about how NFT marketplaces work and all you need to know about NFTs and the metaverse.
After visiting its website, you will realize that it has news categories for different types of NFTs including NFT games news.
#3: NFT Evening
NFT Evening is one of the best NFT news sites. It covers everything about NFTs, including blockchain gaming, crypto art, music, and NFT collections. Its news is also accurate, hence, it can be trusted. It is a good NFT news site to help you discover upcoming NFT drops. You can get quick and digestible Web3 news from the platform.
If you are an NFT creator, you can add your event to its calendar. NFT Evening also has fantastic guides on how to create, collect, and invest in NFTs. The guides are suitable for beginners to NFTs.
#4: OpenSea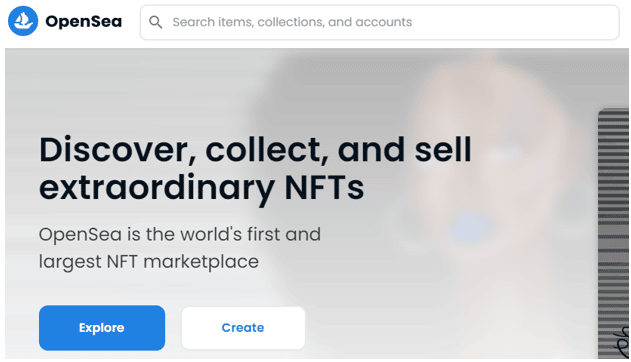 OpenSea is the largest NFT marketplace today. After visiting this marketplace, you will find several NFTs belonging to different categories listed for sale. OpenSea also allows you to mint your own NFTs from scratch, provided you have the digital file to be turned into an NFT. You can then list the NFT for sale.
Jump Start your NFTs Success by getting early on game-changing Projects
Join our Discord Channel Today!
OpenSea also has a blog section that lets you learn more about NFTs. You can learn how to invest in NFTs. The blog also discusses the blockchain in depth.
#5: NFT NOW
NFT Now is a great NFT news site where you can find new cryptocurrency artists. It also releases daily NFT news that covers a wide variety of topics that are rare on other NFT websites as well as topical opinion pieces.
Some of the recent topics are about the mental health issues in the NFT community and why there is no justification for anger about NFTs and their impact on the environment. You can also check their podcast for high-profile interviews with well-known individuals in the NFT community such as Steve Aoki and Reese Witherspoon. It also features interviews with CEOs from popular NFT marketplaces such as SuperRare and OpenSea itself.
#6: Reddit
Reddit is also a great source of NFT news. On Reddit, users from different geographical areas but with common interests hold discussions in forums known as subreddits. Here, you will find NFT fans discussing NFT topics and the latest NFT news. The NFT news Reddit also provides you with a great platform where you can ask questions about NFTs and get answers from different NFT enthusiasts. It also gives you a platform to air your opinions as far as NFTs are concerned. This is possible by answering questions asked by other NFT users on the platform.