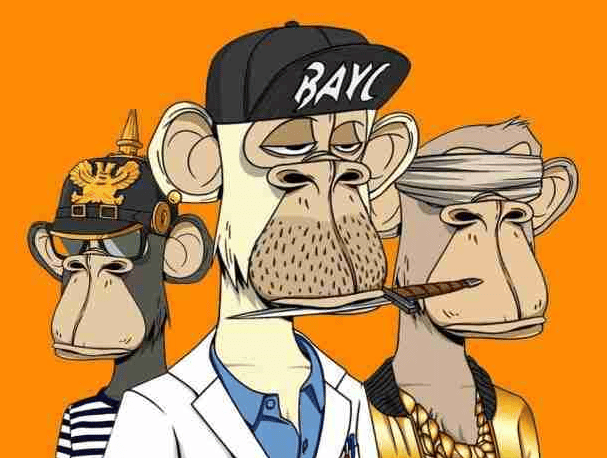 The Bored Ape Yacht Club (BAYC) hype that started last year resulted in many celebrities buying the BAYC NFTs from the collection, with some such as Justin Bieber paying millions of dollars for the NFTs.
Bieber bought BAYC #3001 on January 29 for 500 ETH, which was equivalent to about $1.28 million at that time. At the moment, the highest offer on the NFT is about $69,500.
NFT Price Floor data shows that the price floor of the Bored Ape Yacht club NFTs has fallen considerably from its peak of May 1 this year, during which it was 144.9 ETH, an equivalent of $396,760. At the time of writing, the Bored Ape Yacht Club NFTs had a price floor of 58.1819 ETH. The Apes have a 24-hour trading volume of 1,582.00 ETH from 17 sales. The price floor of the Bored Apes has not changed in the last 24 hours. The 7D average sale price for the collection is 61.471 ETH, while its 7D highest sale price is 613.07 ETH. The collection has a 7D lowest sale price of 0.10 ETH. The drop in the price floor of the Bored Apes has seen it overtaken by the CryptoPunks. At the time of writing, the CryptoPunks had a price floor of 66.78 ETH. The CryptoPunks are ranked #1 in terms of NFT price floor followed by the Bored Ape Yacht Club.
Other than Justin Bieber, other celebrities also purchased the Yuga Labs-owned NFTs, making them a "blue chip" collection. A good example is Gary Vee, who has some Bored Apes in his collection of 2,400 NFTs. Jimmy Fallon, a popular television host, purchased Bored Ape #599 for $224,191 on November 8, but the current top offer for the NFT is $70,264.
However, it is not all bad news for the Bored Ape Yacht Club NFTs. The BAYC #8633 was bought for $747,500 from Pransky, a digital art collector, on November 17. This is a clear indication that Bored Apes with rare traits are still in high demand.
The Sussexes in talks for a "virtual world"
Prince Harry and Meghan Markle are in talks with pax.world, a platform that allows users to create their metaverse. This is according to an article published by the Mirror on November 15.
Sources have indicated that Markle is the one behind the plans. This has resulted in the metaverse being dubbed the "Meg-averse."
The former royals are said to be looking for new ways of connecting with their fans and using the metaverse to take their brand fully global.