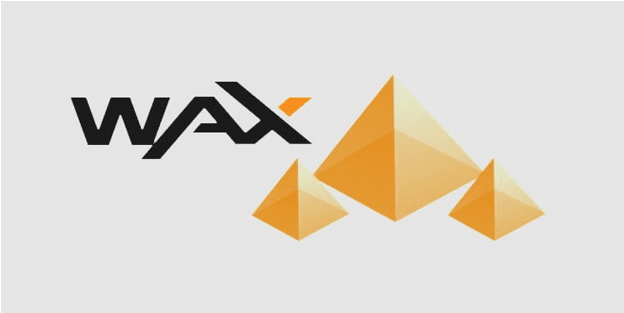 WAX is one of the best blockchains that serve as the best alternatives to the Ethereum blockchain for minting NFTs. It is a suitable blockchain for projects that require fast processing. This explains why the number of WAX NFT projects in the market has been rising steadily. In this article, we discuss the upcoming WAX NFT drops that you should not miss.
What is WAX?
WAX (Worldwide Asset eXchange) is a decentralized blockchain created for buying, selling, and trading virtual assets. The virtual assets can be anything from in-game items to collectible items and virtual real estate. An NFT (Non-Fungible Token) is a type of crypto token that represents the ownership of a unique digital asset. NFTs have endless use cases, and they can be used to represent images, videos, music, tweets, memes, etc.
Each NFT is unique and cannot be reproduced or duplicated. This is made possible by the fact that they are stored on the blockchain. This makes NFTs suitable for use as proof of ownership of digital assets.
Why Choose WAX NFT Drops?
Some of the benefits of the WAX blockchain are speed, scalability, and low fees. Transactions on the WAX blockchain can complete within seconds, and that is why it is a popular choice for projects that need fast processing times. The WAX blockchain is also capable of handling a high volume of transactions, hence, it is a suitable solution for mass adoption.
WAX uses the proof-of-stake (PoS) consensus, which consumes less energy compared to the traditional proof-of-work (PoW) consensus. WAX is committed to the sustainability of the environment, another reason why the demand for WAX NFT drops is rising.
WAX NFTs offer a level of ownership and authenticity that is not offered by traditional digital assets. WAX NFT drops allow you to buy unique and verifiable digital items that cannot be counterfeited or replicated.
To buy NFTs from the upcoming wax NFT drops, you will need to set up a compatible digital wallet, such as WAX wallet. After setting up your wallet, you can start buying NFTs from WAX NFT drops.
Best Upcoming WAX NFT Drops and WAX NFT Projects
The following are the best upcoming paid and free WAX NFT drops that you should not miss:
#1: Trilium Quest

Trilium Quest comes first in our list of the upcoming WAX NFT drops you should not miss. It is a game funded by Magor and Galactic Hubs. The game is played in a vast universe controlled by a powerful class 3 civilization known as The Federation. The game enables players to explore six distinct planets, each planet having a unique story and lore. These can range from the hostile and mysterious Planet Magor to the peaceful Planet Eyeke which focuses on education.
The players can choose their starting planet and begin their journey without weapons or equipment. They will meet an NPC who helps them to navigate the initial trials of the game and finally receive their first quest to leave the "safe" area and start the main story of the planet. As the players explore the universe, they can accept the quests assigned by key NPCs or just hang out at the town tavern as they chat with other players. They can fight monsters and search for Trilium deposits to mine, which they can use to create better items.
This WAX NFT drop will start on July 30, 2023, and run up to July 07, 2023, on the Wax AtomicHub NFT marketplace.
#2: ClashDome
ClashDome is a unique gaming experience based on casual games. Its portal is a meeting place for all types of players and the project has a strong focus on building a strong community.
The project believes in accessible, non-demanding NFT games with flexible involvement. This makes it a suitable project for both experts and those without prior experience with the blockchain. The project also believes in user empowerment, allowing users to choose their degree of involvement.
ClashDome begins its third Rug Pull tournament of the week on Saturday 24, 06, 2023. Get yourself a Citizen NFT and earn tokens in their CASUAL ARCADE GAMES.
#3: The World of Cryptopups
The World of Cryptopups is next on our list of NFT WAX drops to catch. It has the cutest and the most adorable pup collectibles on the WAX blockchain. The pups come in a variety of colors, shapes, and personalities. The World of Cryptopups is an art-focused and community-driven project to reach the top of its collectible counterparts. Its digital collectibles are designed for a long-lasting and sustainable card ecosystem whose value grows with time.
The pup, the myth, the legend, Faiche, is coming to Puptown on Sunday, June 25, 16:00 UTC. Limited Rare Pupskin will also be available for blending in a week, so don't miss the drop!
#4: Tales of the Crypto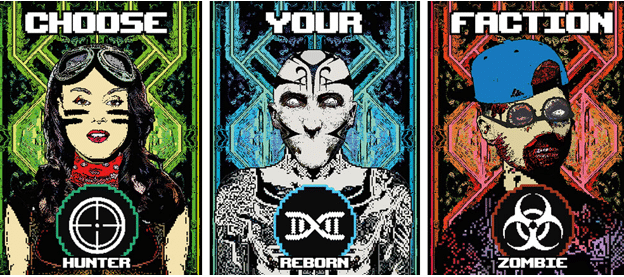 Tales of the Crypto is one of the best WAX NFT drops you can't miss. It is a play-to-earn (P2E) platform that allows you to earn RADS by staking TOTC NFTs. The RADS are used for raiding for ZOMB. You can spend your RADS and ZOMB in their store.
Other than raiding, RADS can also be used to purchase in-game BUFFs. You can earn ZOMB through raiding and use them to buy character upgrade packs, weapon packs, and other character packs.
Tales of the Crypto will be rounding out the week with the debut of its Season 2 collabs on Sunday, June 25, 2023, at 20:00 UTC.
Buy and Sell NFTs for a Profit
You can grow your crypto earnings by buying NFTs and selling them for a profit. NFTCrypto.io has made this easier for you via their NFT signals trading system. They find profitable flips in the NFT market and share the signal with you in real time. Join NFT Signals now and become a successful NFT trader. The platform users have so far earned a total group profit of over $1 Billion.