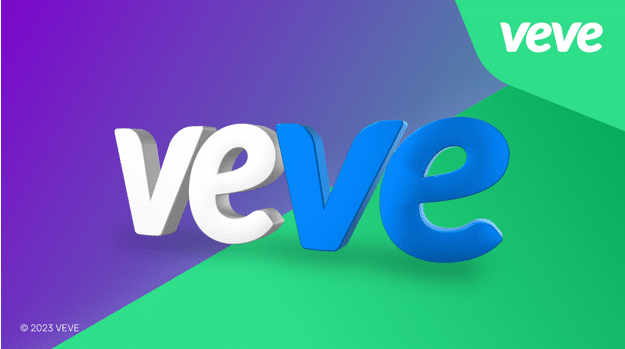 If you are a fan of digital collectibles, you've probably heard of the VeVe NFT. It is an NFT marketplace launched by ECOMI, a Singaporean-based company. Whether you're a fan of gaming, pop culture, sports, or film, VeVe has something for everyone. The platform boasts NFTs from some of the biggest brands in the world, including Fast and Furious, Disney, Star Trek, Batman, and more. Let's discuss the world of VeVe NFT collectibles!
What is VeVe NFT?
VeVe is an app-based marketplace for buying, selling, and trading premium, licensed, NFT collectibles. The app is available on both Google Play Store and iOS App Store. VeVe makes it easier for fans to own unique digital collectibles from all types of fandoms. It is the first NFT marketplace to offer NFTs from Disney, DC, Star Wars, Marvel, Givenchy, Pixar, Coca-Cola, and other 100+ brands.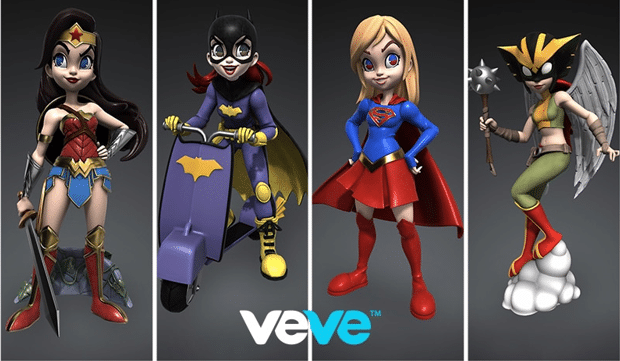 According to ECOMI's website, VeVe NFT allows users to "obtain common, rare, or one-of-a-kind digital collectibles". They can also "customize and showcase them in the virtual showrooms". Alternatively, they can "buy, sell or trade collectibles with other VeVe users – all from the palm of their hand."
The VeVe NFT app has an in-app currency known as Gems. You have to download the app and fund your wallet to participate in NFT drops as well as buy and sell digital collectibles on the app marketplace.
The VeVe NFT app also has an augmented reality (ER) feature that you can use to bring your 3D digital collectibles to life. You only have to scan your surroundings and tap to drop the collectible in AR, wherever you want. You can also move them as you want, share them on social media, or send them to others.
Other than enabling you to acquire the blockchain's first appearance (FA) NFTs, the VeVe NFT app also enables you to trade NFTs with other collectors across the world. Thus, there are two ways to use the VeVe NFT app.
First, you can use the VeVe NFT app to collect and accumulate NFTs from big brands whose value is most likely to rise in the future. Secondly, you can use the app to sell NFTs to others. VeVe app users have access to the app's marketplace where they can trade their NFTs with other collectors.
Who Founded the VeVe NFT?
The VeVe NFT app was founded in 2018 by ECOMI, a cryptocurrency company based in Singapore. The platform was created to bring "premium licensed NFT digital collectibles to the mass market."
ECOMI also boasts of a team full of a wealth of experience. The company was founded by David Yu, who is the founder of several other businesses such as the independent video game retailer Games R Us and Retail Management Group Ltd.
Daniel Crothers, a co-founder and the COO of VeVe, has more than 30 years of experience distributing and promoting iconic brands such as Teenage Mutant Ninja Turtles and Cabbage Patch Kids.
How can I Get Started with the VeVe NFT App?
To get started with VeVe NFT, you should first download the VeVe NFT app on Android or iOS. You can then create your account and start collecting VeVe NFTs from the marketplace.
However, you need Gems to buy VeVe NFTs. This was introduced to make the process of buying NFTs in the app easier for non-crypto users. You can buy the Gems by going to the wallet option in the app and clicking "Get More Gems." Note that 1 Gem is equivalent to 1 USD.
Most VeVe NFTs cost around 60 Gems, hence, you should have at least 60 Gems in your wallet. You can purchase the Gems via Google Pay, credit card, Apple Pay, or other payment methods. Click "Buy Now" to purchase the Gems.
The VeVe NFT app has a Payout feature that you can use to withdraw your Gems and transfer them to your bank as fiat. However, you should have at least 1,000 Gems to use this feature. They have also set a minimum withdrawal of 50 Gems and a maximum withdrawal of 50,000 Gems. The feature is also available to only a select number of customers.
Note that the app will charge you a 10% fee. The feature currently supports AUD, EUR, GBP, JPY, HKD, NZD, CAD, and USD currencies.
How to Buy VeVe NFTs
If you are not lucky enough to get a VeVe NFT from a drop, you can still buy one from the secondary marketplace within the VeVe NFT app and even trade it with other collectors.
After an NFT drop is sold out and all the mints are assigned to collectors, the collectors can sell their VeVe NFTs in the VeVe secondary marketplace at a higher price.
Fund your wallet with Gems and look for the VeVe NFT that you want to purchase, then click the "Buy Now" button. Gems will be deducted from your wallet and the new NFT will be reflected in your account.
Most people choose the Buy Now option because it is more prevalent. However, you can also buy a VeVe NFT from the VeVe marketplace auctions. The auction is not the fastest way of acquiring a VeVe NFT, but it is a good option if you don't mind waiting for some days to get the mint number that you desire.
You can click the "Auction" tab on the top of the app to see VeVe NFTs under auction.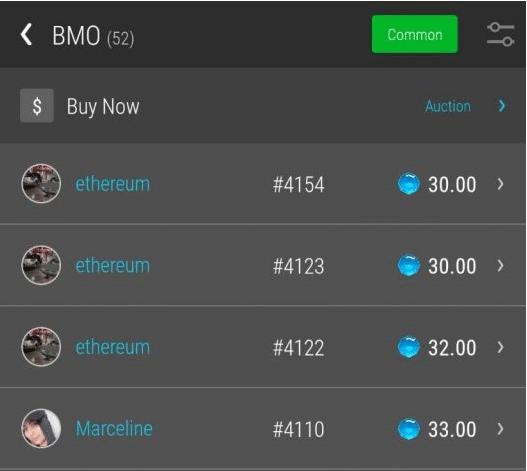 You can also purchase a VeVe NFT by making an off-platform arrangement. To get started with this, find someone with a VeVe NFT that you would like to buy. Agree on the amount to pay for the NFT outside the VeVe NFT app, and make the payment outside VeVe. Finally, let the seller transfer the VeVe NFT from their VeVe account to your VeVe account.
Although this is one of the ways of buying VeVe NFTs, it is riskier compared to using VeVe's in-app NFT purchasing methods. However, some people prefer this method to avoid paying VeVe's success fee.
It is recommended you use the Escrow service when purchasing a VeVe NFT through an off-platform arrangement. This will save you from falling for an NFT scam.
How Can I Sell My VeVe NFT?
It is easy to sell your NFT with the VeVe app. You can use the VeVe app marketplace to sell your VeVe NFT. You only have to go to the VeVe NFT and click "Sell in Market." Choose "Sell for Buy Now Price." The app will ask you to set the price of the NFT in Gems.
When your VeVe NFT is sold, you will receive a notification from the VeVe app about the same. The VeVe NFT app will then deposit the Gems in your wallet after deducting the transaction fee.
You can also sell your VeVe NFT at auctions if you have a unique mint that many collectors want to have. If you are not in a rush to sell your NFT and you want to give collectors adequate time to give you cool offers, go for auction.
To sell your VeVe NFT through auction, go to the NFT in the collection and click "Sell in Market." Next, choose "Sell at auction" and set the minimum Gems that you want to sell the NFT for.
Just like buying, you can also sell your VeVe NFT through an off-platform arrangement. This is riskier compared to using the selling methods provided by the VeVe NFT app. To stay safe, use the Escrow service.
Buy and Sell NFTs for a Profit
You can grow your crypto earnings by buying NFTs and selling them for a profit. NFTCrypto.io has made this even easier for you via their NFT signals trading system. They find profitable flips in the NFT market and share the signal with you in real time. Join NFT Signals now and become a successful NFT trader. The platform users have so far earned a total group profit of over $1 Billion.