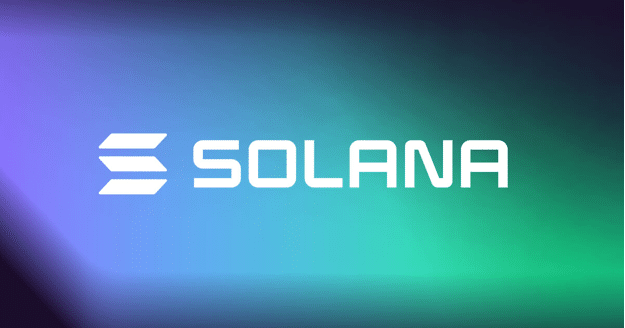 Solana (SOL), has recorded a hefty price surge, outperforming other coins in what is already a bullish market.
SOL has risen by 10.5% in the past day, hitting a monthly peak of $22.50, according to CoinGecko data.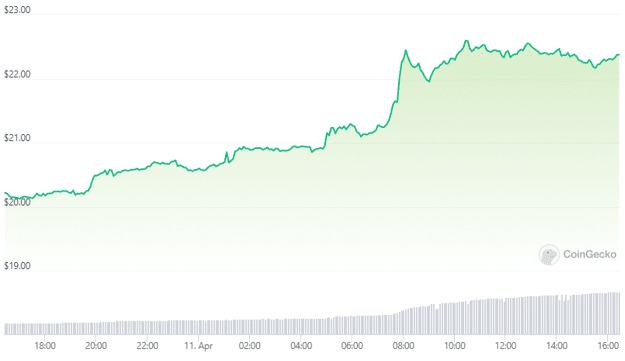 The quick surge also left almost $2.7 million in liquidated, with over 92% of that figure being blown short positions, per Coinglass.
Solana is a fast, proof-of-stake (PoS) blockchain network launched by Solana Labs in March 2020. Just like many other layer-1 blockchain networks, developers can create non-fungible token (NFT) and decentralized finance (DeFi) apps on the network.
The lease of Saga, an Android smartphone that is powered by Solana, on April 13 is another factor fueling the excitement surrounding the blockchain network. The phone will allow its users to mint NFTs from anywhere and access the wider Solana-based ecosystem of apps and projects.
The Saga smartphone was unveiled by the Solana team in June last year and it will cost users $1,000.
Other than the launch of the new hardware and the revival in the market, the fundamentals of the Solana network have been steady since the start of the year with no major improvement.
The weekly NFT trading volumes have dropped from around 2 million SOL in January 2023 (which translated to about $30 million at the time) to 1 million SOL (or about $20 million) in total volumes within 30 days.
CoinGecko data also shows that Bitcoin and Ethereum prices have risen by 7.2% and 3.8% respectively over the past day. BNB price has risen by 5.9% while Cardano (ADA) price has risen by 5.5% over the same period.
Buy and Sell NFTs for a Profit
You can grow your crypto earnings by buying cheap NFTs and selling them for a profit. NFTCrypto.io has made this even easier for you via their NFT trading signal system. They find profitable flips in the NFT market and share the signal with you in real-time. Join NFT Signals now and become a successful NFT trader. The platform users have so far earned a total group profit of over $1 Billion.