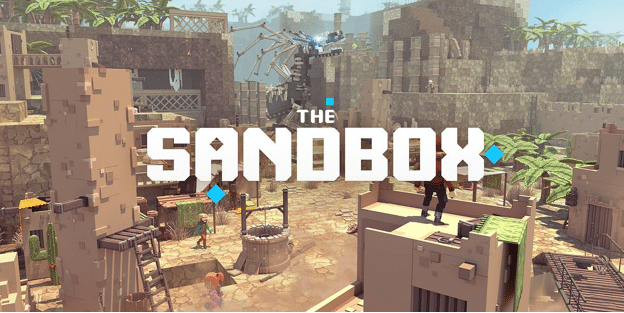 The Metaverse has introduced a virtual world where users can buy and own digital assets and interact with other users. One of the most popular Metaverse projects is Sandbox NFT, a video game that runs on Ethereum and enables users to own a piece of the world in the form of an NFT, and those LAND parcels can be used to build custom games and locations that can be monetized.
The Sandbox brings along brands and celebrities such as Snoop Dogg, The Walking Dead, Adidas, and Ubisoft. This article is a look at how Sandbox NFT works and how you can get involved.
What is Sandbox NFT?
The Sandbox is a virtual world that enables players to build, own, and monetize their gaming experiences on the Ethereum blockchain. It is an open-world video game on Mac, PC, and mobile devices that lets players freely explore a map that consists of thousands of unique experiences. It borrows a bit from Microsoft's smash hit Minecraft, with blocky characters and worlds that look like retro game pixels brought into 3D, but Sandbox NFT has a persistent and shared online map.
However, the original game developers will not be the creators of the games and locations on the map. Every LAND parcel in the game is an NFT that can be bought and used to create custom experiences in the game. Some are operated by communities or brands, while others may be from individual creators who want to have their own space in the Metaverse.
There are virtual events in the NFT Sandbox world featuring top celebrities such as Snoop Dogg, NFT launch events, and other live experiences.
What is LAND in Sandbox NFT?
A LAND is a digital piece of real estate in The Sandbox Metaverse that game players can purchases to build interactive experiences. After purchasing LAND in NFT Sandbox, you can populate it with Games and Assets. Every piece of LAND is a unique NFT stored on the public Ethereum blockchain.
The Sandbox will have a capped total of 166,464 LANDS, each contained in a map that makes up The Sandbox Metaverse. There are two different types of parcels in Sandbox NFT:
#1: LAND
This is the basic Sandbox unit on the map. Each LAND occupies 96 x 96 meters in the game world, a space that is enough to support all types of blockchain game experiences, but not too huge to be unmanageable by one person.
#2: ESTATE
In Sandbox, an ESTATE is a combination of many LANDS. It gives teams of creators the ability to create larger and more immersive online experiences.
LAND is the core of The Sandbox Metaverse. It lets you play and create games, host contests, earn tokens and more.
The Sandbox Game Maker
The Sandbox Game Maker allows users to create amazing 3D games for free. You don't need coding skills to use the tool, thanks to its accessible visual scripting tools that can help you create stunning 3D games in minutes.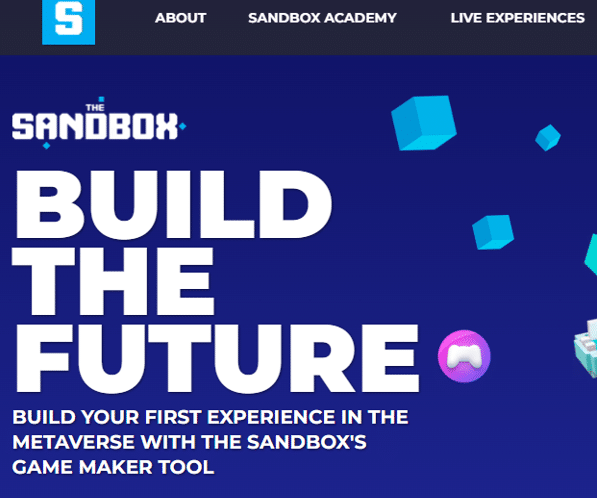 Creators contribute to a vast Metaverse, comprising a wide range of interactive creations and experiences.
What is SAND in The Sandbox Metaverse?
SAND is an important part of Sandbox NFT and it was launched in August 2020 on the Binance trading platform. SAND is an ERC-20 utility token created on the Ethereum blockchain that serves as the basis for transactions within The Sandbox ecosystem. The token has the following use cases:
#1: Access to The Sandbox Platform
Sandbox NFT players spend SAND to play games, purchase equipment, or customize their Avatar characters. Creators spend SAND to acquire ASSETS, LANDS, and staking. LAND Sales drive the demand for SAND to buy LANDS. Artists spend SAND to upload their ASSETS to the marketplace and purchase Gem for defining rarity and scarcity.
#2: Governance
SAND is the governance token of the Sandbox ecosystem, allowing holders to take part in the governance decisions of the platform, using a DAO (Decentralized Autonomous Organizations) structure. They can vote on key elements such as Foundation grant attributions to the game and content creators and how to prioritize features on the project's roadmap. As a SAND owner, you can vote yourself or delegate your voting rights to the player of your choice.
#3: Staking
You can stake your SAND tokens and earn passive revenue on LANDS. You receive more SAND by staking your SAND tokens. Staking is also the only way to get valuable Catalysts and Gems, which are needed for the creation of Assets.
#4: Fee Capture Model
50% of all transactions done in SAND tokens (transaction fees) are charged. 50% of the revenue goes towards the Staking Pool as a reward for token holders who stake SAND tokens, and 50% goes to the Foundation.
#5: Foundation
The purpose of the Foundation is to support the Sandbox ecosystem, offering grants to incentivize high-quality game production and interactive content on the platform. It has funded many game projects and granted many artists to create NFTs.
How to Create Sandbox NFT Game Assets
Creating and selling game assets is one of the best ways to make money in the Sandbox NFT ecosystem. This is possible using VoxEdit. It is a simple, yet powerful free 3D voxel modeling and NFT creation package for PC and Mac users. Users can create and animate 3D objects like humans, vehicles, tools, animals, foliage, and items. Voxels, which are 3D pixels just like building blocks, can be manipulated using VoxEdit to come up with amazing creations. Once created, these objects can be exported from VoxEdit into The Sandbox NFT marketplace where they can be sold as game assets.
Gems and Catalysts are tokens that define the tier and scarcity of Assets, that is, the VoxEdit creations that are exported to the Sandbox NFT marketplace.
Catalysts are ERC-20 tokens that define the scarcity and tier of assets displayed on the marketplace. Catalysts give your NFTs empty sockets that can be filled with Gems. The higher the Catalyst's quality, the more sockets available for your Asset. Thus, the higher the tier, the lower the scarcity, and the more valuable and powerful the Asset.
The Sandbox NFT Marketplace
Sandbox has an NFT marketplace where users can upload, publish, and sell their NFTs that have been created with VoxEdit. First, the creations are uploaded to an IPFS network to provide decentralized storage. They are then registered on the blockchain to prove ownership. After that, the creations become Assets that one can sell by creating an initial sale on the Sandbox NFT marketplace for purchase by potential buyers.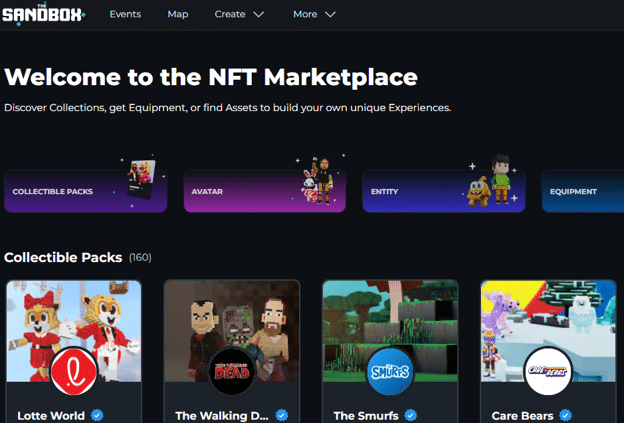 How Can I Generate Revenue with Sandbox NFT?
So, how can you make money on The Sandbox? The following are the possible ways to generate revenue from the Sandbox Metaverse platform:
#1: Create Voxel Assets
You can make money by creating Assets on VoxEdit and selling them on the Sandbox NFT marketplace as NFTs. In Sandbox, Assets use the ERC-1155 standard and their main utility is to serve as creation elements in The Sandbox Game Maker.
#2: Build Games with Game Maker
You can use your lands to build games and interactive experiences with the Game Maker and then monetize them.
#3: Own a LAND
You can buy Sandbox LAND and rent it out or populate it with content to increase its value.
How to Buy Sandbox NFTs
Sandbox NFT hosts occasional LAND sales that enable potential buyers and investors to buy on the primary market. You can also purchase LAND and other Sandbox assets from secondary NFT marketplaces.
For example, at the time of writing, OpenSea had a listing of over 100,000 Sandbox parcels of LAND. There are also other NFT assets that you can buy to use in the game, such as avatars and items.
Buy and Sell NFTs for a Profit
You can grow your crypto earnings by buying NFTs and selling them for a profit. NFTCrypto.io has made this even easier for you via their NFT signals trading system. They find profitable flips in the NFT market and share the signal with you in real-time. Join NFT Signals now and become a successful NFT trader. The platform users have so far earned a total group profit of over $1 Billion.