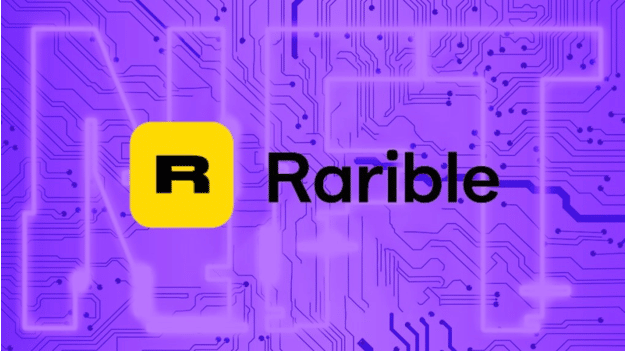 The Rarible NFT marketplace is expanding its white-label marketplace building tool for Polygon-based NFT collections, the company announced on Wednesday.
Polygon NFT creators can now use the Rarible infrastructure to create their collection-specific storefronts for free. By the use of the native integration tool of the platform, creators can include tokens that have been listed on other secondary marketplaces. The new tool will give users many customization options, like adjustments to the royalty fee and no coding will be required. The market builder will let creators showcase their "unique brand" identity, which is impossible on the traditional NFT marketplaces according to Rarible.
Alexander Salnikov, Rarible co-founder, said that it made sense for Rarible to expand its services to Polygon, having branded itself a "funnel" for Web2 brands seeking to join Web3.
"We are bullish on Polygon," said Salnikov. "We're bullish on creators that want to take ownership of their assets and ownership of the contract."
Rarible released its first marketplace builder tool for Ethereum NFT collections in August 2022. Rarible made major upgrades to its NFT marketplace later in October, including an aggregation tool for pulling NFT listings from competitor NFT marketplaces. Rarible also came up with plans to airdrop RARI, the governance token of the platform's decentralized autonomous organization (DAO).
The hype around Polygon has grown over the last several months as a result of initiatives like the Starbucks Odyssey program, and NFT marketplaces have been following closely. In November, Magic Eden, a leading Solana-based NFT marketplace expanded support for Polygon, a move meant to attract Web3 game players and developers. Instagram also chose Polygon for its digital collectible feature as it pushed toward mainstream adoption. In December, former US President Donald Trump launched a collection of 45,000 NFTs on the Polygon blockchain.
Other than Polygon-based NFT projects, Rarible has also developed a marketplace builder for Ethereum ERC-721 and ERC-1115 collections.
Buy and Sell NFTs for a Profit
You can grow your crypto earnings by buying cheap NFTs and selling them for a profit. NFTCrypto.io has made this even easier for you via their NFT trading signal system. They find profitable flips in the NFT market and share the signal with you in real-time. Join NFT Signals now and become a successful NFT trader. The platform users have so far earned a total group profit of over $950M.