NFT Art Finance (NFT ART) is one of the blockchain innovations that investors are interested in. If you're stuck on how to get started, you've come to the right place. Let's review NFT Art Finance in detail.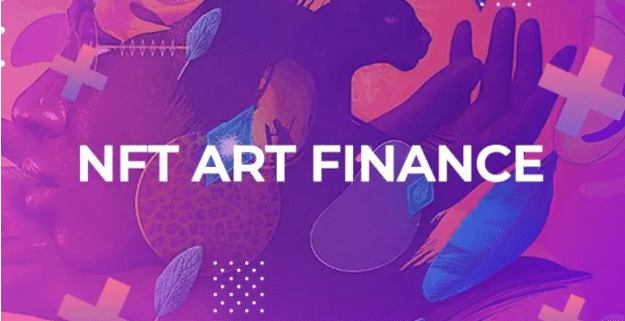 What is NFT Art Finance?
NFT Art Finance is a token that runs on a Binance Smart Contract (BSC). The token powers the NFT Enter ecosystem. The token was launched at the end of March 2021 without pre-sale, and smart contract ownership of the token was abandoned. All code is audited externally to keep investors secure. The primary purpose of the art finance token is to exchange NFT trade transactions.
The token was created by Enter, a Norwegian blockchain company, and it tends to focus on digital artwork ecosystems. The reason is that Enter's market lies in digital art, especially music, video, and photography.
The token was sold at a very low price after its launch, that is, around 0.0000000010 USD. The token supply at that time hit 100 quadrillions.
You can also read about, what is a NFT.
How does NFT Art Finance Work?
The tokenomics rewards holders with a passive income, in which 5% is redistributed and 5% is burnt on every transaction on the blockchain.
NFT art was first used as a utility token on enter.art & enter.audio, but there are big plans for the future. The Enter platforms have free and easy-to-access features that an NFT artist would need. You will only be charged BSC transactional fees, but they are low compared to other networks. You can choose up to 20% royalties for all future resales of your art, ensuring that your wallet holdings increase with the value of your works.
Enter also offers easy access to minting, the ability to mint up to 20,000 NFTs at once, built-in royalty splitting, and has established itself as a go-to place for visual NFT art on Binance Smart Chain.
Note that Enter does not charge any registration fees. The artist can earn additional commissions whenever their works change hands. The tokens operate on a hyper-deflationary mechanism, allowing the holders to earn passive income in real time.
NFT art finance operates on six principles:
#1: Deflation
The token has a transaction tax of 10%. 5% is burned, and the rest is returned to the token owner.
#2: Utilities
NFT Art Finance supports the Enter ecosystem as a default asset, which offers the ability to create, buy, sell, and claim NFTs.
#3: Passive income
The redistribution of taxes in every transaction allows art finance token owners to enjoy additional benefits, that is, passive income.
#4: Low transaction fees
BSC charges quite low transaction fees, making it affordable for anyone to trade NFTs.
#5: Audited and safe
NFT Art Finance comes with a special contract that has gone through a complete code audit by TechRate.
#6: Tokenomics
There is a special token of ownership, and this will never change. A transaction tax of 5% is redistributed to the token holders. Thus, the token holders can earn passive income in the long term. This approach encourages long-term investment in tokens.
How can I Buy NFT Art Finance?
NFT Art Finance has been listed on some crypto exchanges, and unlike other main cryptocurrencies, you cannot purchase it directly with fiat money. However, you can buy it by first buying USDT from any fiat-to-crypto exchanges and then transferring it to any exchange that sells NFT Art Finance.
Follow the steps given below to buy NFT Art Finance:
Step 1: Create an account on a fiat-to-crypto exchange
You should first buy USDT. Some of the common fiat-to-crypto exchanges where you can do this are Coinbase and Uphold.com. Each of these exchanges has its features such as fee policy and others. You should try both and choose the one that suits you.
The exchange will take you through a KYC process and you will be asked to add your payment method. You can choose either a credit/debit card or a bank transfer. A credit card will offer you an instant purchase, but you may incur higher charges depending on your credit card company. A bank transfer is cheaper but slower.
Step 2: Buy USDT with fiat money
After adding your preferred payment method, complete the transaction of buying USDT with your fiat money. Confirm the purchase and complete the process.
Step 3: Transfer USDT to an Altcoin exchange
NFT Art Finance is an altcoin, hence, you should transfer the USDT to an exchange where NFT Art can be traded. A good example is the MXC exchange. It is a popular exchange for trading altcoins and it has a large number of tradeable altcoin pairs.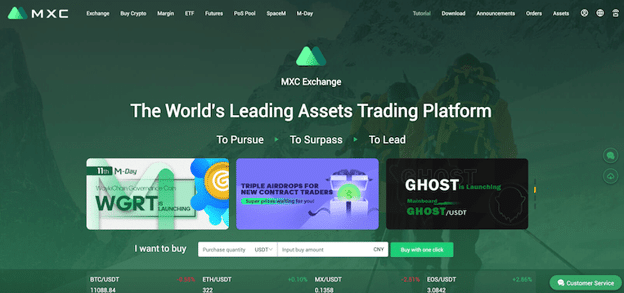 Set up an account on MXC, including 2FA authentication to add security to your account.
Step 4: Deposit USDT to exchange
After completing the KYC process, you will have complete access to your wallet. The process may take between 30 minutes and some days.
Copy the USDT address on MXC. You will use it to transfer USDT from your former exchange to MXC. Specify the amount of USDT that you want to transfer and paste the address that you copied from MXC. Confirm the withdrawal and you will receive a confirmation email instantly.
MXC will notify you after receiving the USDT in your wallet, and you will be ready to buy NFT Art Finance.
Step 5: Buy NFT Art Finance
Open "Exchange" in MXC. Select USDT under the search bar since we want to trade USDT to altcoin pair. Click it and type "NFTART." Select the NFTART/USDT pair to see its price chart.
Choose the "Market" tab. You can specify the amount or choose the portion of your deposit that you want to spend on buying by clicking the percentage buttons. After confirming everything, click "Buy NFTART." Congratulations! You have purchased NFT Art Finance.
Other than the exchanges mentioned above, there are other popular crypto exchanges with a decent daily trading volume and a larger user base. These can make it easy for you to sell your coins at any time and a lower fee. Examples of these exchanges include Gate.io and BitMart.
If you are considering keeping your NFT Art Finance for a considerably long time, you should consider exploring ways to keep it safe. The wallets in exchanges will always be online (Hot Wallets), hence, they will be vulnerable to hacking attacks. The safest way of storing your tokens is using a "Cold Wallet." With this type of wallet, it will only access the blockchain when you are sending funds, reducing your vulnerability to hacking attacks.
Read more about NFT hack attacks and how to stay safe from them.
Hardware wallets are the best option for cold wallets. They are USB-enabled devices that store the key information of your wallet safely. Examples of hardware crypto wallets are Ledger Nano S and Ledger Nano X.
NFT Art Finance Price
At the time of writing, the NFT Art Finance price was $0.00000000002987. The NFT Art Finance price had risen by 16.89% over the past 24 hours and by 4.33% over the past 7 days.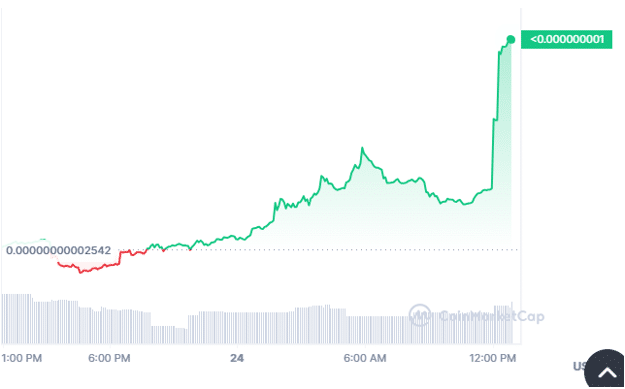 The coin had a market cap of $754,020.63 after rising by 16.83% over the past 24 hours. However, its 24-hour trading volume had dropped by 15.30% within 24 hours and stood at $5,597.2.
The Future of NFT Art Finance?
NFT Art Finance has been equipped with many unique features by the Enter ecosystem. This makes the token both accessible and user-friendly.
The ongoing development and collaborations will also open up new markets for the hyper-deflationary token. Enter's smartphone application has also increased the accessibility of art NFT tokens.
Thus, the token has a very bright future. Additionally, its operational mechanism supports the welfare of NFT artists. NFT Art Finance allows NFT artists to earn a lifetime income from their work.
Buy and Sell NFTs for a Profit
You can grow your crypto earnings by buying NFTs and selling them for a profit. NFTCrypto.io has made this even easier for you via their NFT signals trading system. They find profitable flips in the NFT market and share the signal with you in real-time. Join NFT Signals now and become a successful NFT trader. The platform users have so far earned a total group profit of over $1 Billion.