The CryptoPunks NFT has a price floor of 65.5 ETH and a 24-hour trading volume of 443.56 ETH with 6 sales. The CryptoPunks price has dropped by 1.62% in the last 24 hours.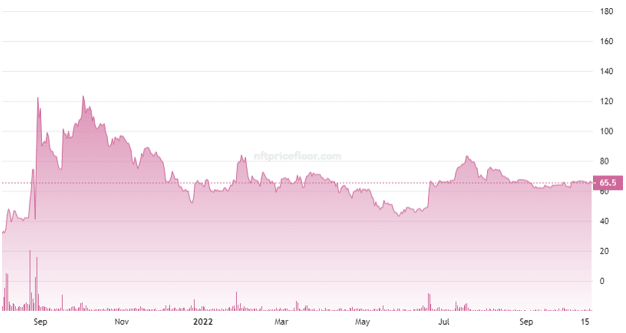 The NFT also has a 7D average sale price of 84.082 ETH, 7D highest sale price of 370.00 ETH, and 7D lowest sale price of 63.50 ETH. CryptoPunks is currently ranked #2 in NFT Price Floor and it has a floor cap of 655,000 ETH. The listed ratio of the NFT is 10.48% with a maximum supply of 10,000.
What are CryptoPunks?
CryptoPunks is an NFT collection with 10,000 unique characters that run on the Ethereum blockchain. CryptoPunks are considered the inventors of the profile picture (PFP) as a collectible digital item.
Each character in the NFT collection is unique and it can only have one owner on the Ethereum blockchain.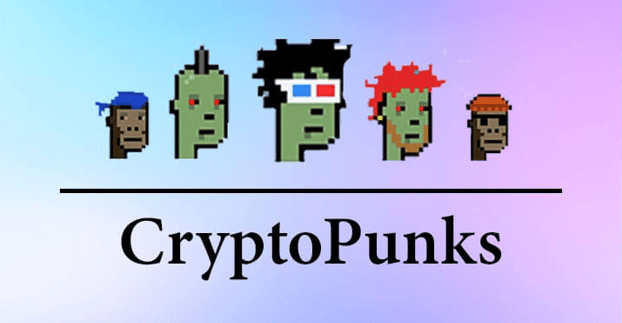 Initially, anybody with an Ethereum wallet could claim the CryptoPunks characters. That is why all the 10,000 punks were claimed quickly. Today, to become an owner of punk, you must buy it from someone on NFT marketplaces that run on the Ethereum blockchain. The NFT marketplaces provide you with a platform to bid on, buy, and list punks for sale. OpenSea is a good example of such an NFT marketplace.
The CryptoPunks NFTs are in the form of avatars or PFPs and they are mostly used as profile pictures on social media platforms such as Twitter and Instagram, in the Metaverse, or in the future. The fact that the CryptoPunks NFT collection introduced the PFP concept gives them an artistic dimension not found in other PFP projects that emerged later, including Azuki, Cool Cats, and even the successful Bored Ape Yacht Club.
Just like other PFP NFT projects, CryptoPunks have a limited supply, which is 10,000. Each avatar is also unique, a good characteristic of all PFP projects. CryptoPunks also depend on attributes to create the rarity of their NFT items. Note that NFTs gain their value from rarity. Rare NFTs have more value than others.
Larva Labs is the company that created CryptoPunks. The company is based in New York and was founded by two former Google employees namely John Watkinson and Matt Hall in 2017. Although their original goal was to develop a video game, they ended up creating software as their first project. The same software was later used to generate the characters that make up the CryptoPunks NFT collection.
The popularity of CryptoPunks rose in 2018 after the NFT hype of 2017. The NFT project has never gone down since then, and it has constantly been mentioned in top world headlines such as The Financial Times, Bloomberg, and CNBC. The CryptoPunks NFT project played a significant role in shaping the path followed by other NFT PFP projects today.